Last night, Valentino kicked off the second edition of Valentino Vintage, a second-hand initiative that encourages shoppers to swap their pre-loved Valentino items for a brand-new design. The brand originally tapped four vintage stores around the globe and recently expanded to seven in Milan (Madame Pauline), Paris (the Plaisir Palace), London (Rellik), Los Angeles (Recess), Seoul (Janemarch Maison), Tokyo (the Vintage Dress), and New York, at the famed New York Vintage, co-owned and operated by Shannon Hoey.
"Valentino entrusted New York Vintage with this initiative because we've been leaders in sustainable fashion for the past two decades," Hoey says. The store is "renowned for its deep cuts in vintage couture and costuming."
Guests such as TikTok star Audrey Peters, actress Tina Leung, and stylist Pierrah attended the intimate New York opening. The garments on display, which span decades, hang throughout the store and on mannequins. To keep on theme, much of the shop is washed in Valentino red, and many guests at the opening donned their own pieces from the brand.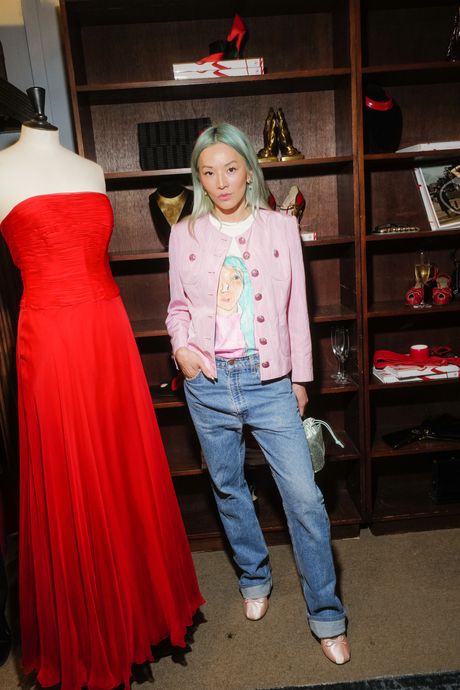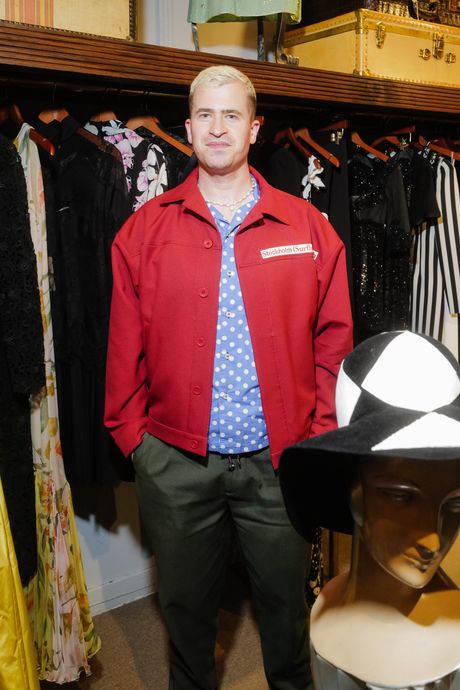 "Designer brands have their own initiatives in sustainability, but I think Valentino's is unique in the sense that they're creating circular fashion," Hoey says. "There's a difference there."
So how does the trade-off actually work? First, a garment must be assessed in store or at valentino-vintage.com, but assessment doesn't guarantee an exchange. According to Hoey, the condition of the garment is considered first and foremost. "We look for pieces that are wearable," she says. "We look for pieces that are relevant and timeless, which is what the brand really is. Obviously, we love a lot of the earlier pieces, which are becoming more and more difficult to source, but it's wearability and if it's relevant, as the younger generations are wearing more vintage."
If a customer's piece is accepted, they will receive an official voucher with an agreed-upon value to be redeemed for new Valentino designs at any of the participating locations.
Another core aspect of the initiative involves the global student community. The brand has established a creative partnership with 1 Granary, a creative platform operated by students at Central Saint Martins, to offer resources and opportunities to students across more than 30 fashion, design, and art schools. Valentino will also donate a curated selection of five vintage looks to the schools associated with the program.
"They can carry on doing what they do while bringing awareness to other generations and also continuing the story past Valentino Vintage," the shop owner says. "There's an educational aspect to it, and there's history there."