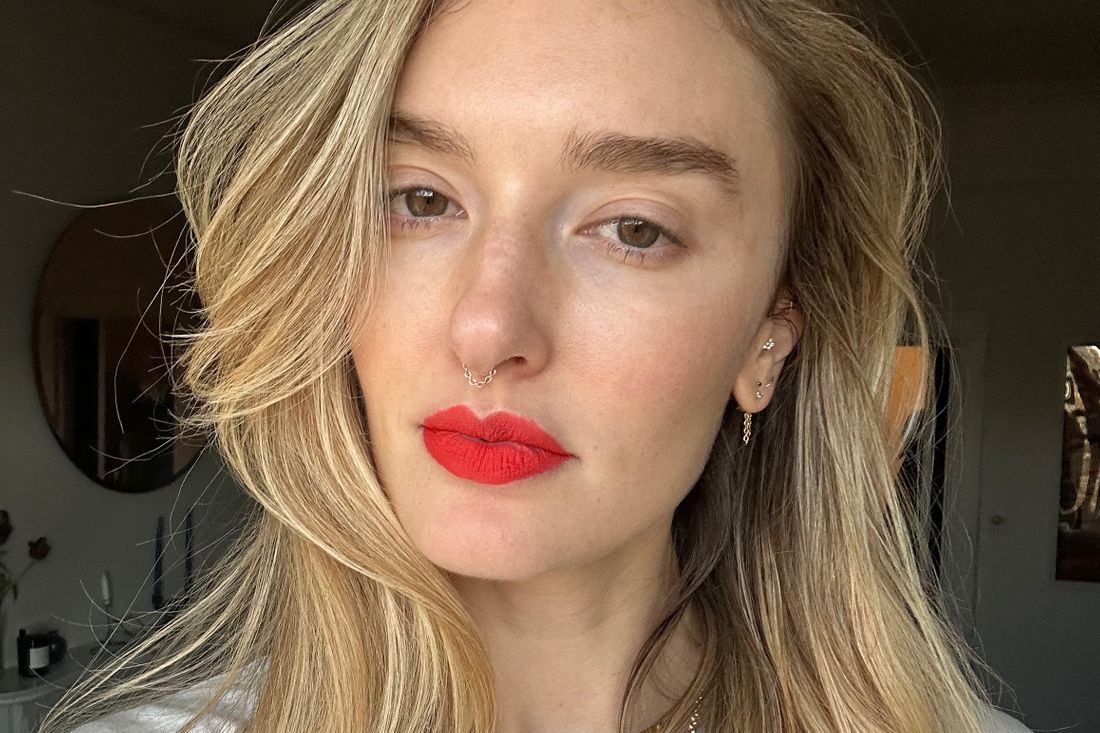 Most makeup fans fall into one of two camps: Eye people or lip people. While I'm game to try pretty much any beauty product you put in front of me, I would say I am decidedly a member of the latter. I love a lip moment whether it's a come-hither crimson pout that would bring James Bond to his knees or a subtle splash of berry that looks as if I just downed a 24 ounce red slushie. Add some color to my devastatingly pale lips and I'm a happy girl. But as anyone who claims to be a lip addict knows, getting your color of choice to stay put for as long as possible, while also remaining comfortable and, you know, looking good, isn't as easy as most lipstick commercials would have you believe. Finding a product that can last through multiple coffee breaks, lunch, cocktails, and (hopefully) a makeout session takes time and a lot of trial and error. In my journey to find the best makeout-proof lipstick of them all, I've encountered my fair share of misses, as well as some unexpected breakout stars.
To win the title of my next go-to makeout-proof lipstick, the lineup of products had to pass three crucial tests: First, did it feel nice on my mouth before I ever puckered up? This might seem like an obvious one, but in order to not budge throughout the day, many formulas are super drying right from the start — not fun. Second, how much product was transferred to my makeout tester (aka my willing and eager boyfriend), because while I did want the product to last, I definitely didn't want to leave him looking … well, like he had just had a fast and furious makeout session before his Zoom meeting. Third and finally, how much lip color was left after the fact, and how messy did it appear? Were the lines still crisp, or was the middle worn away and the edges blurry? Ultimately, could I get away without reapplying or did I desperately need a touch-up?
So, in the name of beauty science and lipstick fans everywhere, I put seven of the beauty industry's top formulas to the test. Find out which brands make the ultimate makeout-proof lipstick and which are best left for your kiss-free days.
Revlon ColorStay Suede Ink Lipstick in Feed the Flame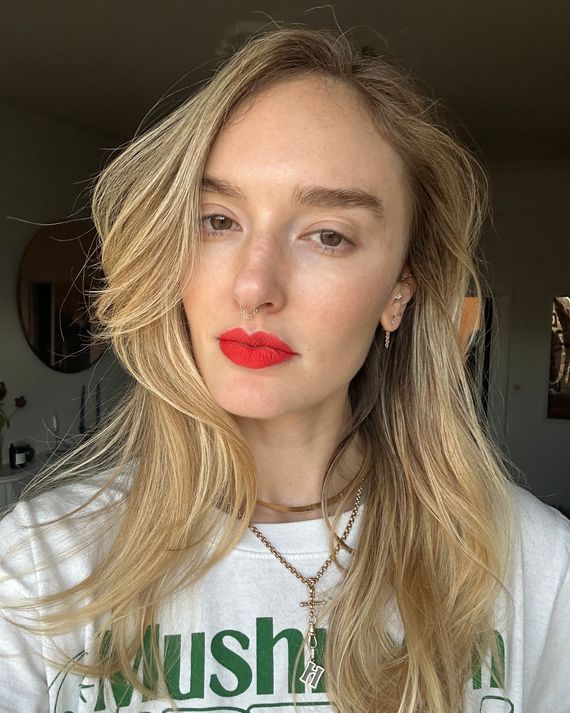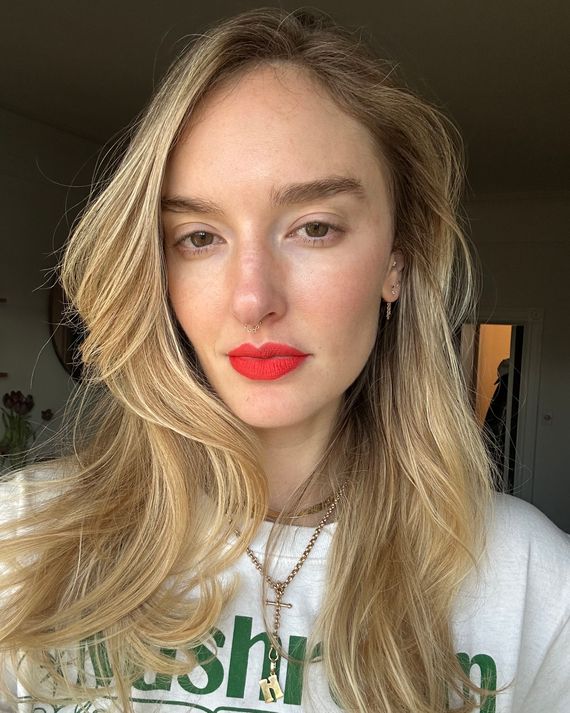 From the start I wasn't sure if a stick product could remain as smudge-free as a matte liquid lip, but this formula absolutely blew me away. While it's a little stiff upon application, the color payoff is stunning and it dries down after just a few seconds. To be honest, I had trouble distinguishing which photos were from before the makeout and which were from after — the lipstick was still entirely pristine. Plus, there was no color transfer to my partner even with 10 to 15 seconds of smooching. Color me impressed.
Violette_FR Petal Bouche Matte in CŒUR INFIDÈLE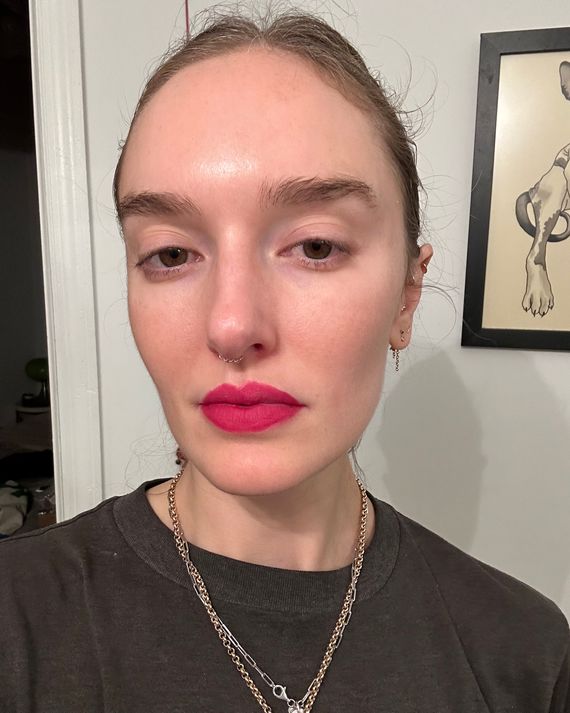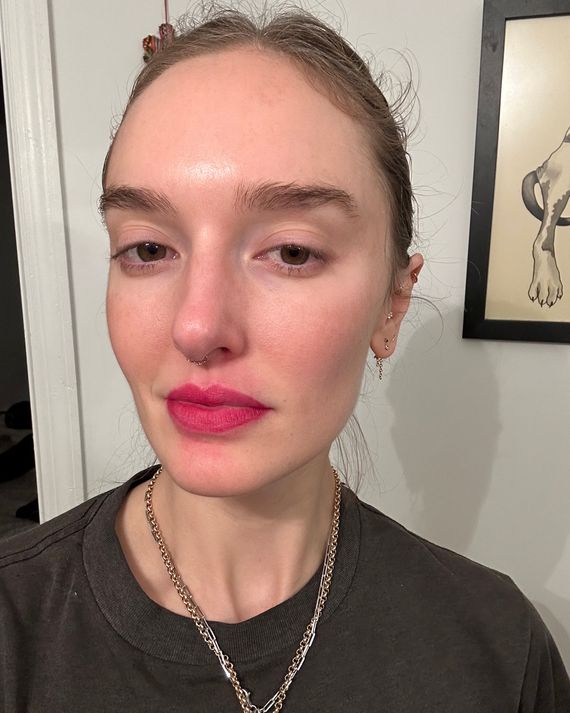 I wasn't always a fan of liquid lipsticks until I tried this vibrant pink shade, which makes me feel positively Parisian. While the brand doesn't claim that it's super long-lasting I was hopeful that the formula (which otherwise lasts several hours) would stand up to a bit of kissing. Sadly, I wound up with some color on my chin and blurred edges around my mouth. For a minor peck on the lips this option would likely stay put, but for more enthusiastic makeouts, I wouldn't choose this first.
Pat McGrath LiquiLUST: Legendary Wear Lipstick in Flesh 3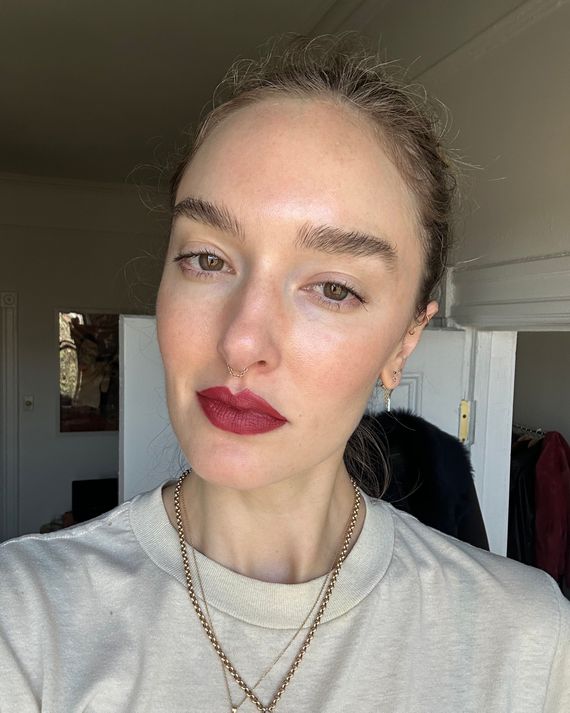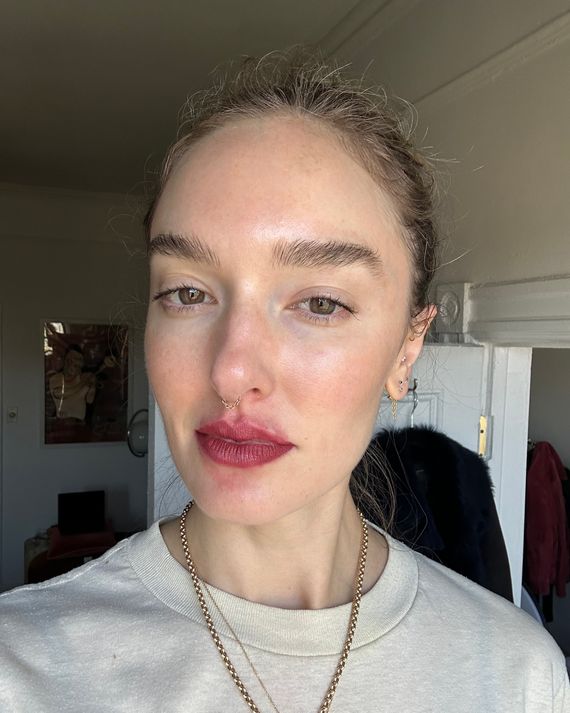 Dame Pat McGrath makes some of the most stunning cosmetics in the game, and I've been a fan of her lip colors for many years. For a comfortable liquid lipstick that lasts throughout the day, you can't get much more hydrating than this formula. However, in terms of being makeout-proof? My color wound up far outside the lines of my lips afterward. I should have let this dry longer than two minutes, but sometimes you just don't want to postpone your makeout plans.
Nars PowerMatte Lipstick in 111 Tease Me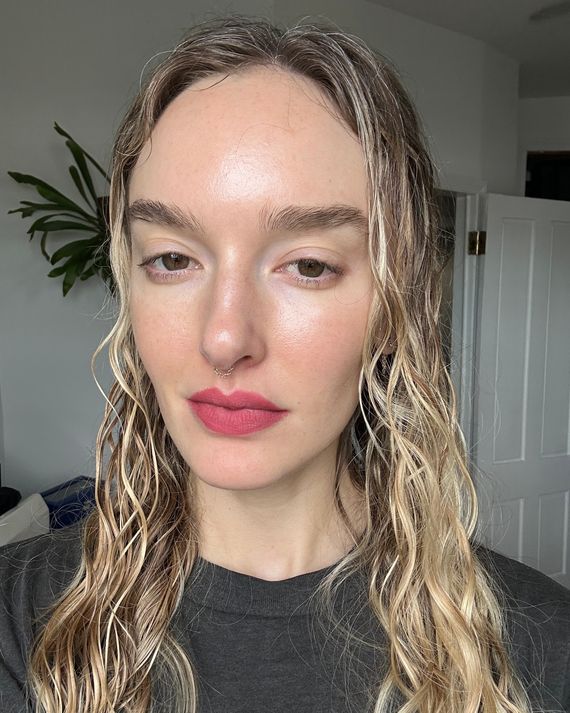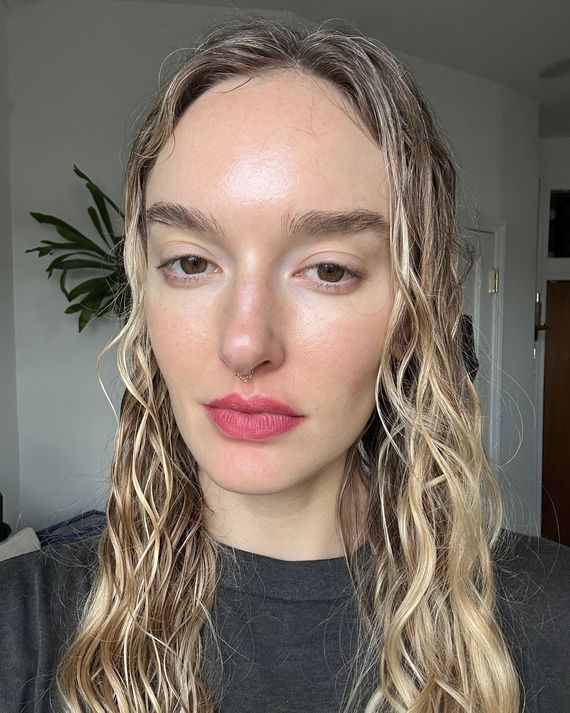 When it comes to cult-favorite lippies, you can't really beat this notorious formula, and happily, it resisted any transfer or fading after my makeout. The middle faded slightly thanks to some tongue action, but there was no need to rush to the bathroom to touch up the color or clean up the corners of my mouth. I wish it felt a bit more hydrating as the hours wear on, but overall, I was extremely impressed.
Saie Lip Blur Soft-Matte Hydrating Lipstick with Hyaluronic Acid in Modern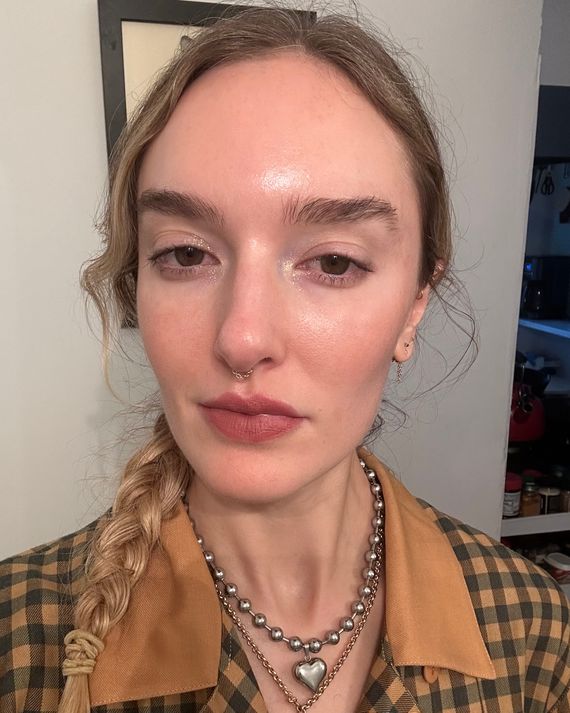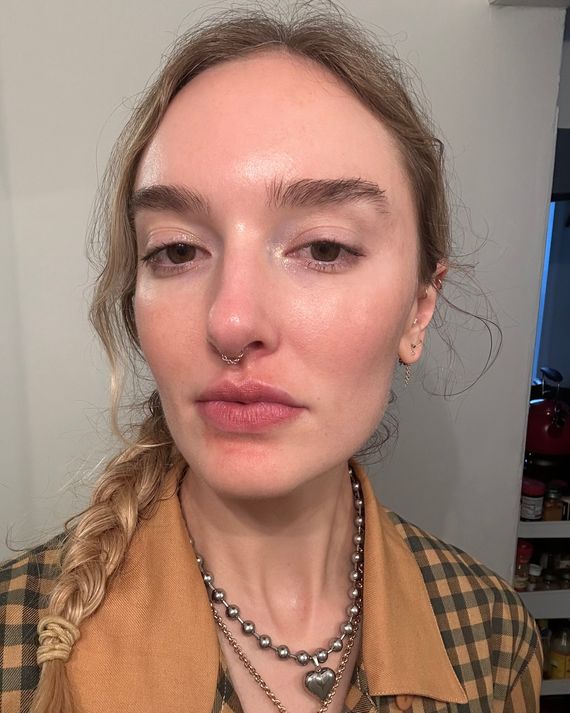 With a few industry heavy hitters behind me, I wanted to give some of the newer brands on the market a whirl. This hydrating formula felt positively scrumptious on my lips — more like a tinted balm than a traditional lipstick — but sadly almost all the color disappeared after a few seconds of kissing. Still, it was easy to reapply without a mirror, but likely won't be my go-to for date night.
Lime Crime Velvetines Liquid Lipstick in New Americana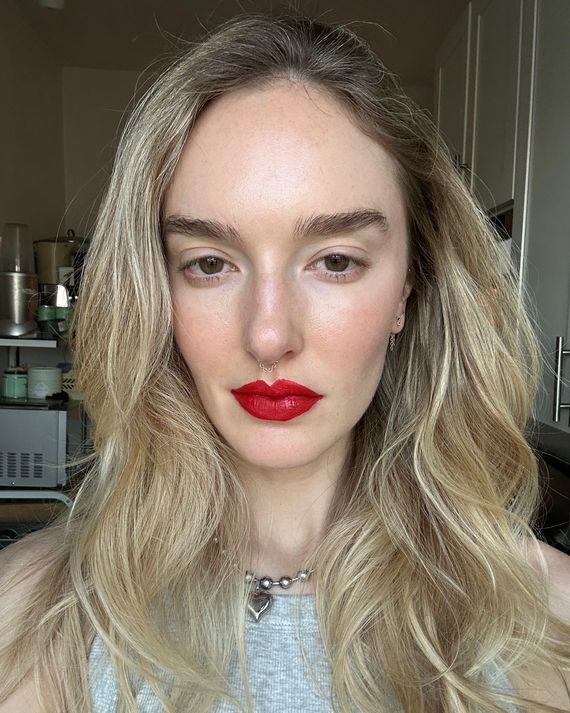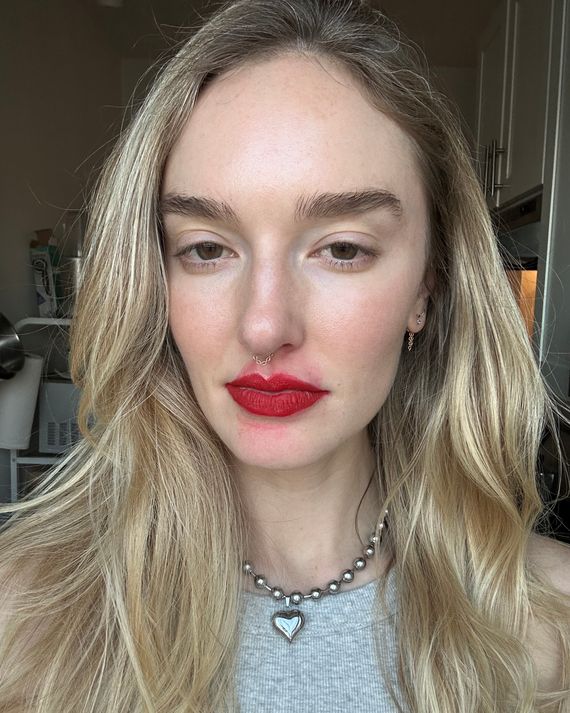 The color payoff from this lipstick is wild — truly one of the most vibrant reds I've ever worn — and while it felt nice on my lips, it ended up smearing all over my chin (and my boyfriend's lips as well). It's marketed as being kiss-proof, which may be true for more conservative smooches, but for a full-blown makeout session, I wouldn't trust it to stay in place.
Chanel Le Rouge Duo Ultra Tenue in 48 Soft Rose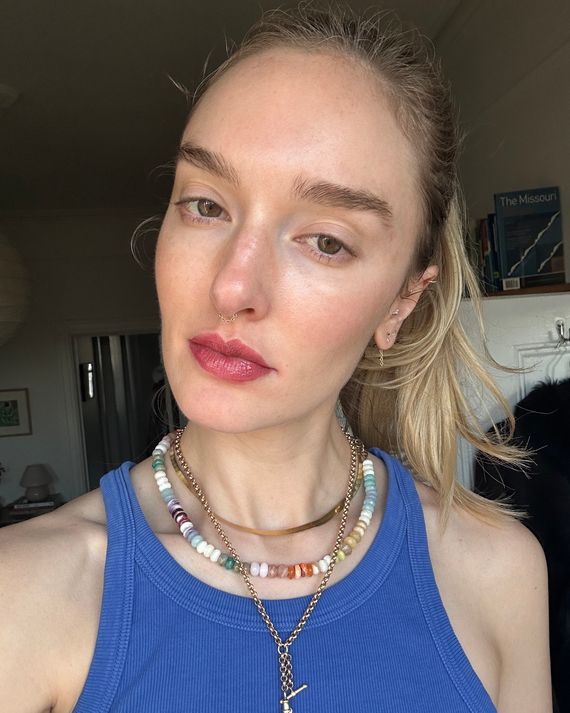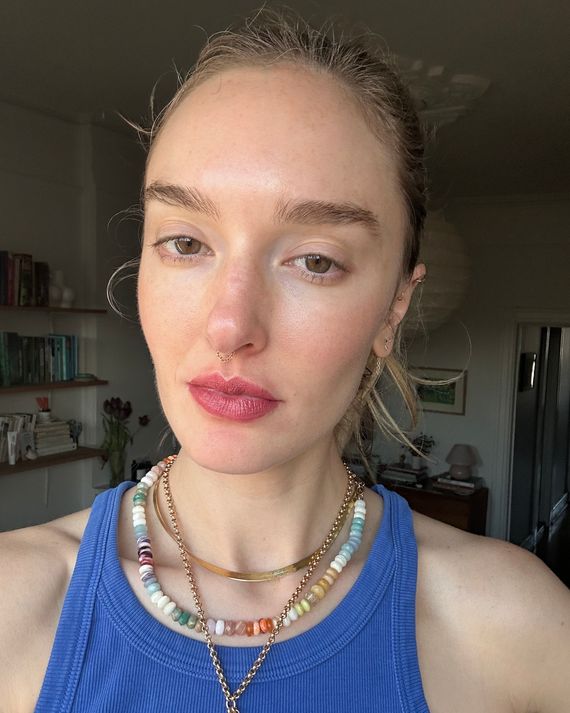 I didn't know how a dual sided liquid product would fare once my partner and I locked lips, but I was awestruck to find that even the gloss managed to last after we came up for air. The color faded slightly in the middle of my mouth (a running theme when you're enthusiastically kissing I have found), but there was zero feathering around the edge or color transfer. Plus, my lips still felt intensely hydrated thanks to the double coat, which is non-negotiable for me, kissing or not.
This advertising content was produced in collaboration between Vox Creative and our sponsor, without involvement from Vox Media editorial staff.