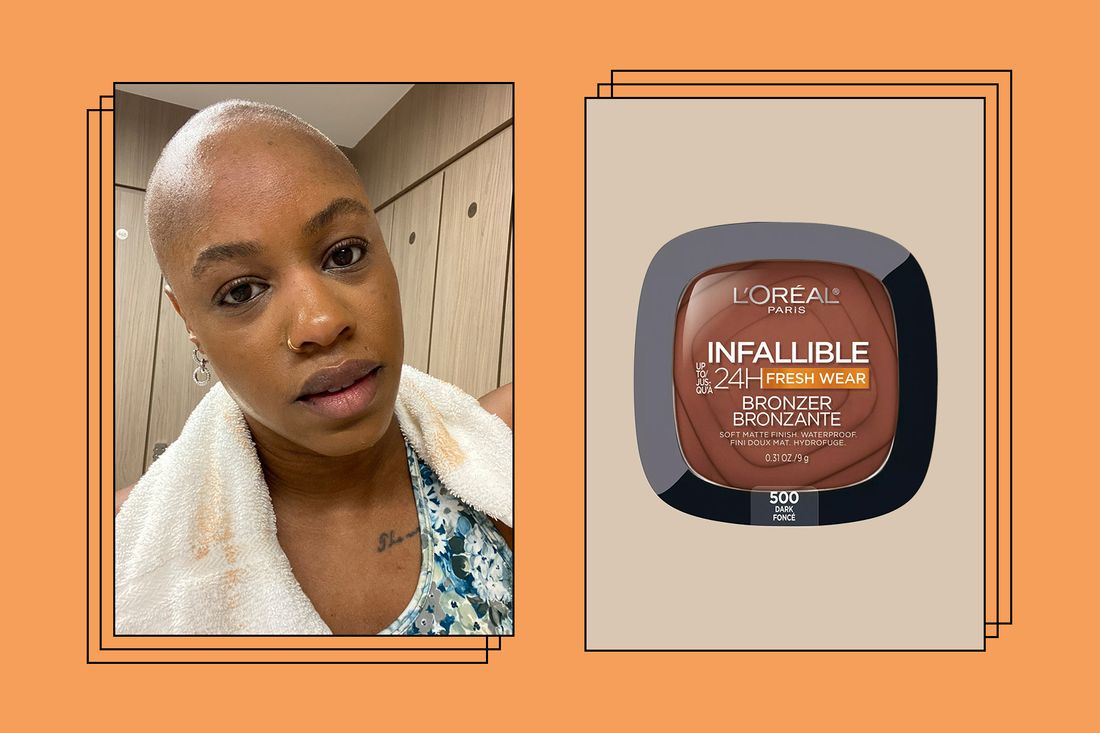 Photo: Shalwah Evans; Photo-illustration: Sarah Duvivier
Most people think they sweat a lot during a workout, but they've got nothing on my exocrine system. Last week in kickboxing, everyone was shuddering, complaining that the room was too cold before we got started, and I could already feel those preliminary beads starting to form at my hairline. For most people those little sweats don't start until the warm-up, but for a super sweater like me, it doesn't take much to bring them on. Now, don't get me wrong I don't have hyperhidrosis (I've been tested) — I'm just your average lady who can't wear light gray shirts and who nabs toilet seat covers from supply closets because, fun fact, they make great blotting papers.
This often poses a problem for my beauty routine. For one, you will never catch me with a wig that has to be glued down from fear that the glue will lift at the first sign of sweat. (Thank the universe for glueless lace fronts.) And you'll never catch me wearing liquid makeup without an arsenal in my bag. Well, that was until a colleague challenged me to put the L'Oréal Paris Infallible makeup line to the test — on one of my sweatiest days. The line consists of Infallible foundation, Infallible longwear concealer, Infallible matte bronzer, and more. Considering that my face is a complete mess after the gym, I figured I couldn't possibly look worse than I do post workout. So, in a move as unlike me as not knowing all the words to every '90s rap song, I gave myself a full face of glam and headed to barre.
As someone who's already such a minimalist when it comes to makeup I felt ridiculous showing up to the gym in a full face. But I realized that this could be necessary on those days when I need to jump into an external meeting directly after I wrap up my workout because my combed brows and lip gloss have not been enough. Plus, just using a few products for daily activities could be beneficial since I won't have to carry around an entire kit for touch-ups throughout the day.
My routine started with Infallible 24 Hour Freshwear Foundation, which I blended in with a makeup sponge. Then I dotted some of the Infallible Full Wear Concealer up to 24H Full Coverage underneath my eyes and blended it in. Since sweat and liquid makeup don't tend to play well together, I topped it all off with Infallible Up to 24H Fresh Wear Foundation in a Powder. Because I have a bald head, any slight shade mismatch is super obvious, and since the powder foundation runs a little warm for my neutral undertones, I always blend my hairline with a little Infallible Up to 24H Fresh Wear Soft Matte Bronzer to ensure there's no stark line between my forehead, my hairline, and the rest of my head.
To elongate my round-shaped eyes I tightlined them with the Infallible Grip Mechanical Gel Eyeliner, and then I finished the look with a single swipe of Infallible Pro Gloss Plump in Mirror (just to give my lips some shine, no color). Of course after all of this effort I needed to do everything I could to make sure my look stayed in place, so I spritzed my face with Infallible Pro-Spray and Set Make-Up Oil-Free Setting Spray. I liked how cool and light the mist felt on my face — it added no weight or grease. I was ready to hit the barre.
Barre may be low impact but it's hard. In addition to that, they heat the room for the yoga class before barre so it's hot before we even get started. Here come the hairline sweat beads. As uncoordinated as I am, I was just grateful to make it through the class, but man did I sweat. I counted as least nine times I had to stop and dab my sweaty face, looking at the now brown-spotted towel wondering if my makeup would still be intact.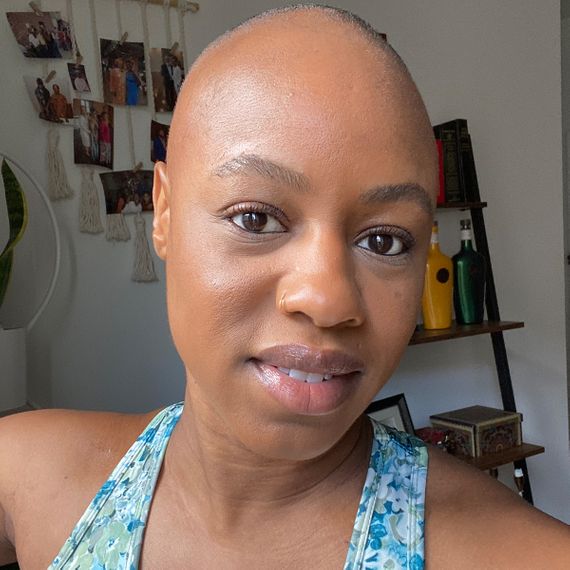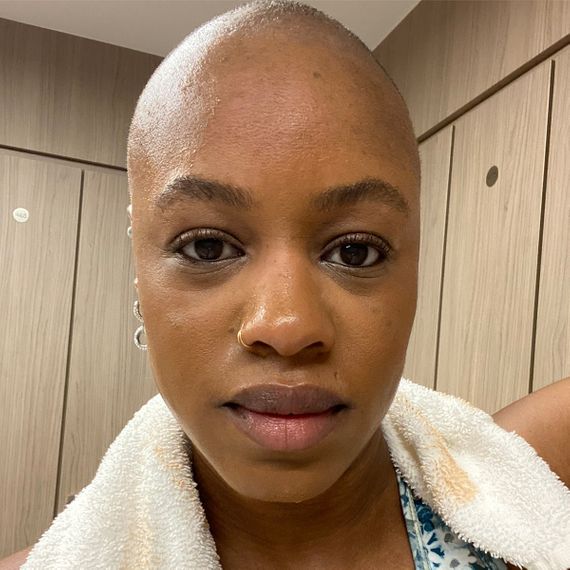 While sweatproof makeup may sound like a scheme to some people, I can now attest that it is a real thing and L'Oréal Infallible long-lasting makeup is the real deal. I went to the office right after class and within seconds someone complimented my makeup. When I told two of my colleagues that I had just come from an intense workout, they both said I looked really glowy and fresh-faced. One commented that I didn't look like I just did a workout and the other said I looked like I just put my face on. I had to admit, it felt good to go into work looking more put-together than usual.
Though I wouldn't do this every day, I could imagine for someone who has to look flawless through sweat and rough weather (hello on-scene reporter), this collection would come in handy. If you're looking for the best cheer makeup that will stay in place through tumbles, pyramids, and excessive sweat, try Infallible. As festival season heats up (literally), the need for long-lasting makeup will be that much more important — desert plus crowds plus concerts equals lots of sweat. It's important to have makeup that can hold up to these conditions and L'Oréal Paris Infallible makeup has proven to me that it can.
This advertising content was produced in collaboration between Vox Creative and our sponsor, without involvement from Vox Media editorial staff.