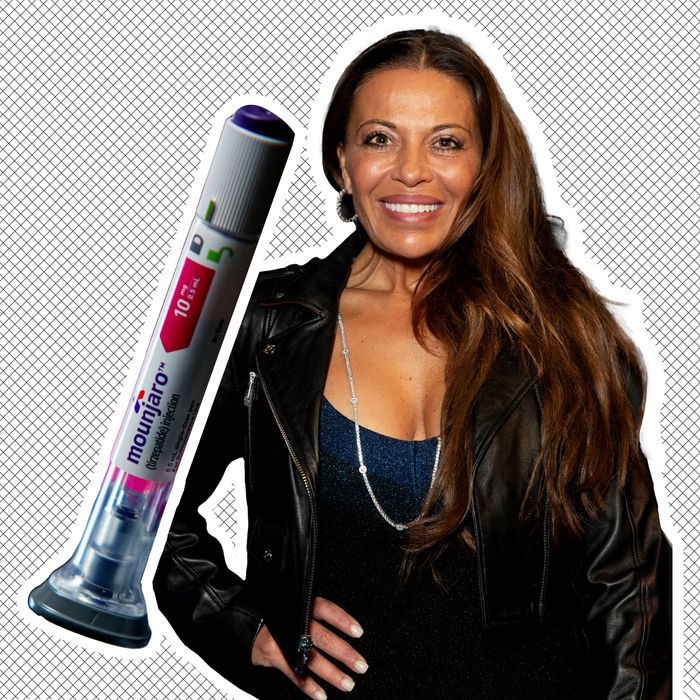 Photo-Illustration: The Cut; Photos: Shutterstock
The Real Housewives of New Jersey star Dolores Catania says that, for the past six weeks, she has been using the diabetes drug Mounjaro to lose weight ahead of the show's season-13 reunion. Speaking with Andy Cohen on Watch What Happens Live, Catania claimed that "not one" of her castmates isn't taking Mounjaro or Ozempic, a similar diabetes drug.
"I wasn't going to come to the reunion looking any bigger than anyone else, so I got on the bandwagon," she told Cohen, piling onto the heap of casually fatphobic rhetoric that has plagued conversation surrounding the drugs in recent months. Asked by Cohen if she is experiencing any of the grim side effects associated with the drug, including nausea, diarrhea, constipation, and stomach pain, Catania said that she is "just not hungry."
Mounjaro, like Wegovy and Ozempic, is an injectable drug approved by the Food and Drug Administration for diabetes treatment, but the medications have also been associated with weight loss by regulating blood sugar and suppressing appetite. In a shock to no one, off-label use has reportedly become so rampant in Hollywood and other circles in which people can afford to pay upwards of $1,000 for a month's supply that an Ozempic joke made it into the Oscars' telecast last month.
Despite widespread (and often implicitly fatphobic) speculation about who is on the drug, Catania is one of few famous people who have admitted to using medication for weight loss. Her comments come after her co-star Jackie Goldschneider said that "a lot of people in the Housewives world" are using Ozempic. Goldschneider said that although she supports people with diabetes and other health conditions using the medication, she is "horrified" by the usage of those who don't need it. She has also commented on how the popular use of the drug is affecting her own anorexia recovery. "I wanted to come back into a world where everyone around me was eating and loving food and enjoying life," she said on the "Page Six" podcast Virtual Reali-Tea. She added, "It was tough for me to come back and suddenly no one's eating when we go out to dinner."