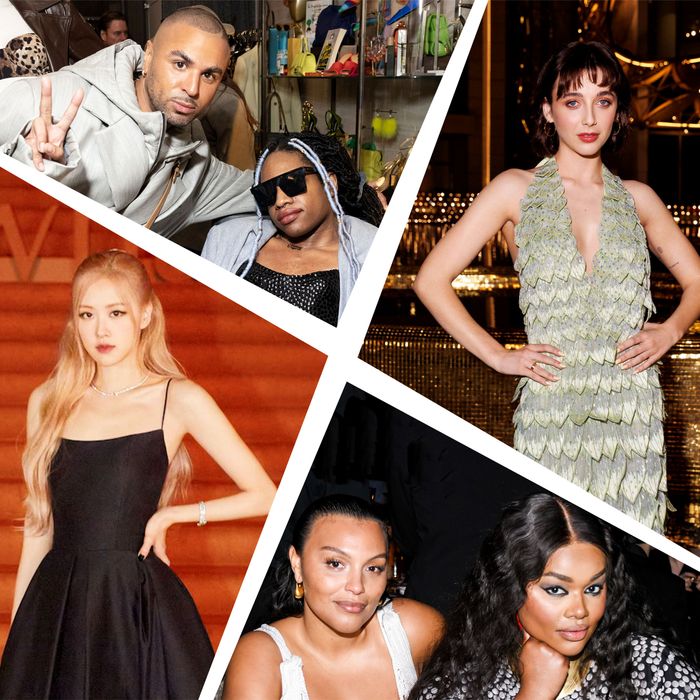 Photo: Darian DiCianno/BFA.com, German Larkin/Cultural Counsel, Yvonne Tnt/BFA.com
While the temperature is increasing in New York City, which is a cause for celebration in its own right, the energy of spring has us feeling our best and wearing less. However, for these famous individuals, reveling in the warmer weather is insignificant compared to spending an evening with Blackpink's Rosé for a night at the museum or dining with Nordstrom.
Best Shoes: Zaya Wade
At the 34th annual GLAAD Media Awards, our most cherished "It" girl made an appearance wearing Miu Miu and a pair of white knee-high thong sandals. It's confirmed: She's a style icon in the making!
Best Main-Character Moment: Rosé
I don't remember Night at the Museum being this chic. Everyone's favorite K-pop girl showed up in her best hosting gown to celebrate the Metropolitan Museum of Art's partnership with global luxury beauty brand Sulwhasoo. While this event wasn't supposed to be about her, it still was.
Best Effortless Look: Charli XCX
At the same event, Charli XCX gave us a cool early-aughts dress-over-jeans moment.
Best of Three: Anna Wintour, Emma Grede, and Karlie Kloss
In New York, Anna Wintour arrives in groundbreaking florals during the springtime alongside Karlie Kloss and Emma Grede for the Fashion Scholarship Fund's 86th annual awards celebration.
All That Glitters Is Gold: Gavin Turek and Ganna Bogdan
Danish designer Stine Goya celebrated the launch of her spring-summer 2023 collection with Nordstrom through a colorful yet private dinner. A true night for the stars: Guests wore sparkling head-to-toe bedazzled pantsuits, dresses, and blazers.
Best Beret: Anthony Prince Leslie
It's time that we start dressing like our professions. Multidisciplinary artist Anthony Prince Leslie hits the nail right on its head by wearing a beret, graphic pants, and a printed button-down to the Alessia Glaviano x Creator Labs panel in Chelsea.
Best Oversize Fit: Solange Knowles
An oversize alligator jacket? I think yes.
Best Duo:
Icy-cool duo Raul Lopez and Aaron Rose Philip arrive at Bergdorf Goodman's celebration for the new look of Linda's with cool-toned blazers and attention-grabbing bags.
Best Beauty Duo: Paloma Elsesser and Precious Lee
A night out isn't complete without a sophisticated smoky eye and blinding highlight.
Best Silhouette: Emma Chamberlain
All eyes were on India last weekend as stars met in Mumbai for the grand opening of the Nita Mukesh Ambani Cultural Centre. Emma Chamberlain channels her earth-girl moment by wearing a Rahul Mishra dress made of satisfyingly-size leaves.