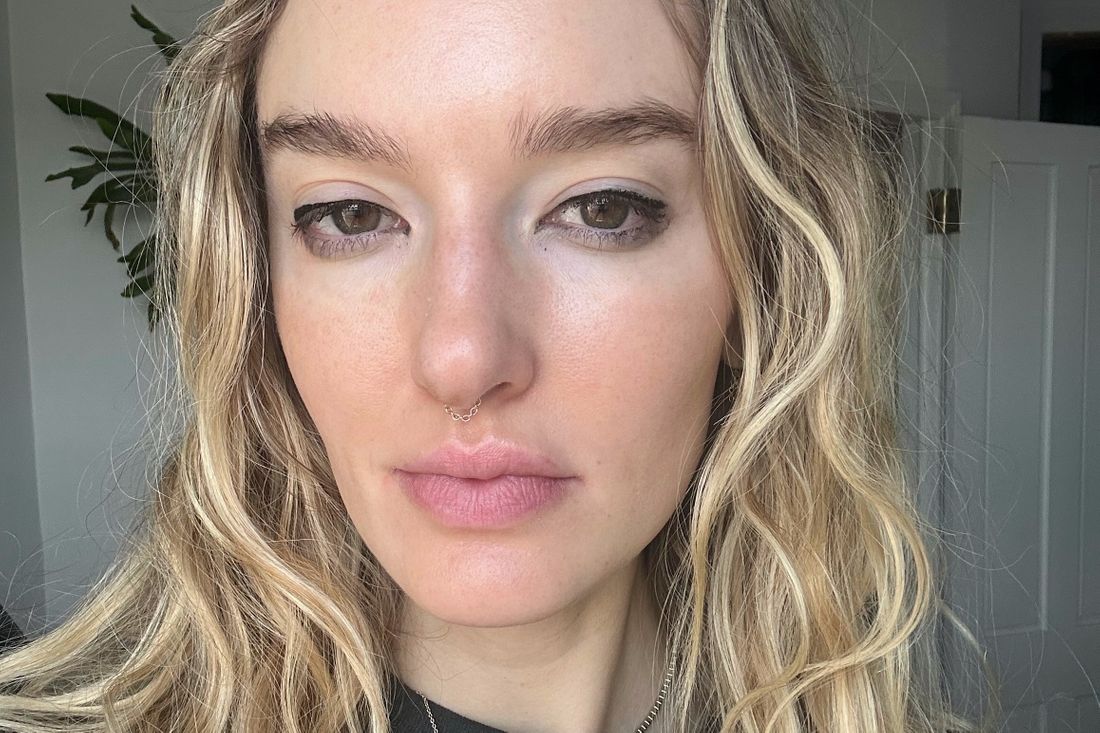 Lest you assume I was an exceptionally cool pre-teen, I'll admit that I leaned into the full rim eyeliner look by the time I was 12 — hard. With no beauty tutorials on YouTube just yet (in fact, the platform didn't even exist) I had no idea how to replicate the makeup I saw in the pages of glossy magazines. I essentially just took my drugstore pencil and colored black circles around my eyes. Bottom waterline? Awash in kohl pigment that leaked into my contact lenses by third period. It was … an aggressive look. My liner wings had a 50/50 chance of coming out even, and I had never even thought about adding a swipe of color to my top waterline. I basically looked like the poster girl for angsty, emo youth of the early aughts, complete with pink dipped hair and precariously placed body glitter. If I had known that sleeping in your eyeliner was the key to the perfectly disheveled rock star eye, it definitely would have saved me a lot of time — and early morning tardies.
Now, as a 33-year-old beauty journalist with post-Lasik vision and an array of products to choose from, I decided to give the "makeup hack" that's been floating around social media for the last few years a shot. Was I afraid that I would wake up with pink eye or stain my silk pillowcases with black smudges? One thousand percent. But there's no room for caution when you're trying to emulate the iconic Hayley Williams, and so, after washing my face and applying my bevy of skin-care products, I applied a careful line of black liquid liner — the Revlon Colorstay Micro Easy Precision Liquid Liner — to my top lids, and a swipe of Stila Stay All Day Smudge Stick Waterproof Eyeliner to my top and bottom water line.
As someone who can count on one hand the number of times she's fallen asleep with makeup still on, this process felt antithetical to all my most cherished beauty beliefs. Still, I dutifully tucked myself into bed with a quarter of full glam (lacking both brow makeup and mascara felt almost sacrilegious) and hoped for the best. My alarm blared eight hours later and I rushed to the mirror to check how fabulous my eye makeup looked. It was underwhelming to say the least. To be fair, one eye's liquid liner had barely budged, while the other had a middle section that completely flaked off — apparently I slept harder on my left side. The bottom liner was smeared far below my bottom lashes, and I looked exactly like I had forgotten to take off my makeup after a night of partying. Less rock star, more probably just hungover (I wasn't, I swear).
Clearly the situation required a bit of finessing in the form of micellar water and a cotton ball. After I washed my face with a milky cleanser (circling my eyes twice) I gingerly dabbed at the black splotches under my eyes and attempted to refine the liquid liner. Ultimately I had to remove most of the pigment and erase the wings completely. By the time I was done, it barely looked like I had any eyeliner on at all. Except, there was a hint of definition around my normally blonde lashes, a barely perceptible darkness that, admittedly, would be hard to replicate with either a liner or gel product. Pigment clung to the very bases of my lashes and a soft gray shadow dotted my water line. I hate to say it, but it looked kinda cool.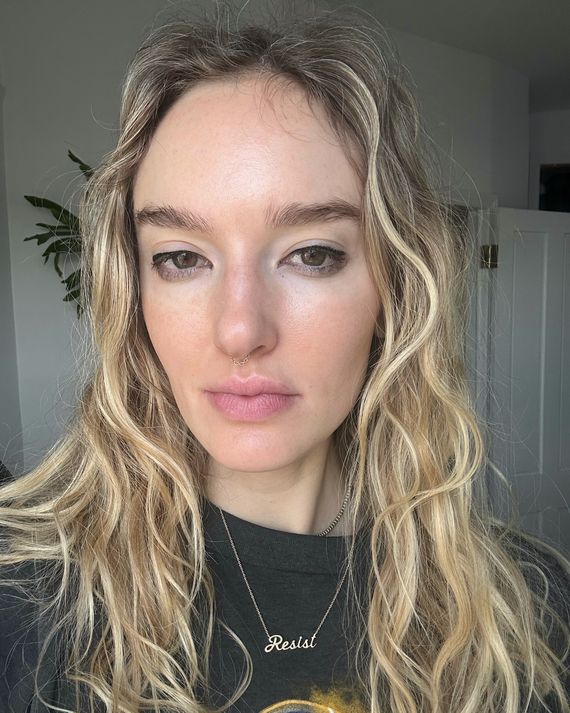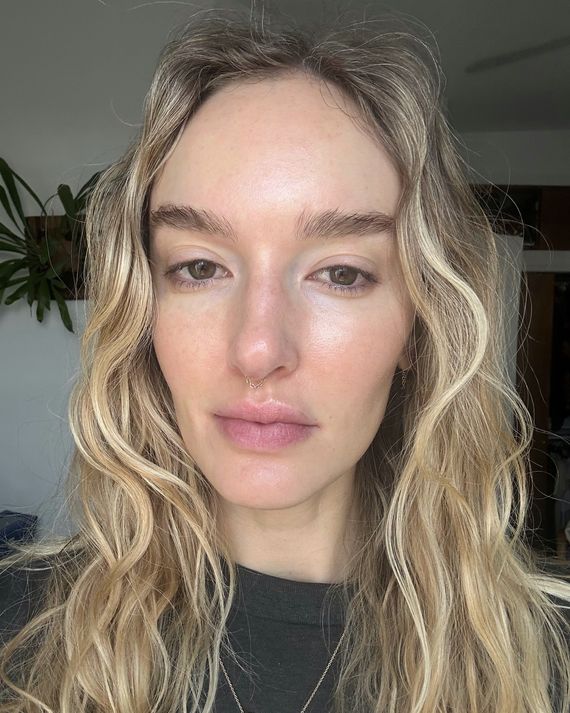 Once I removed the remaining flakes from my temples and near my brows (newsflash: your eyeliner will wind up far from its original home) and finished applying the rest of my skin-care, I reviewed the situation in the mirror. The effect was so subtle I doubted anyone would notice, but I liked what was staring back at me. For a blonde that often looks washed out in photos without any mascara, my eyes popped a bit more than usual, and paired with my usual messy waves, it did channel a bit of that devil-may-care attitude. Was it worth the extra step before bed in order to achieve? Perhaps not, but the next time I have a night out I might not work so hard to remove every last trace of liner before falling asleep. All that's left is to throw on a band T-shirt and channel my inner Hayley.
This advertising content was produced in collaboration between Vox Creative and our sponsor, without involvement from Vox Media editorial staff.