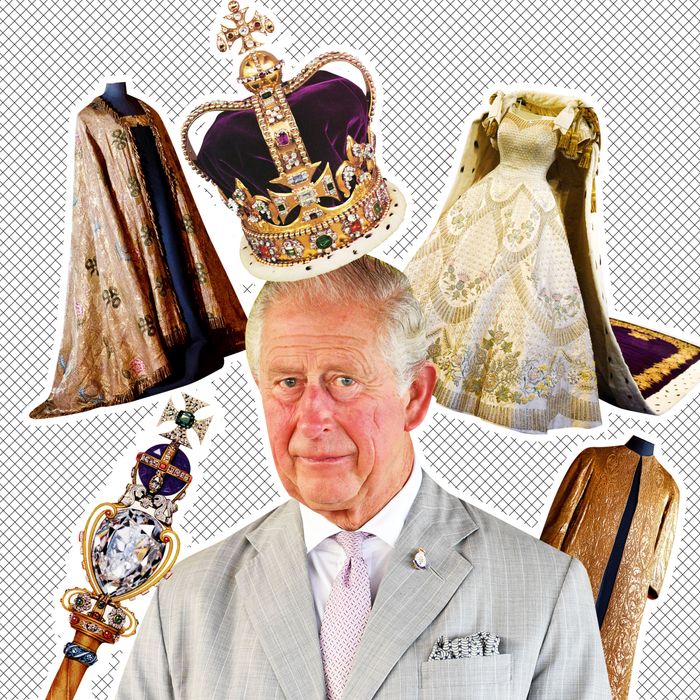 Photo-Illustration: by The Cut; Photos: Getty Images
It's been 69 years since the last coronation when Queen Elizabeth II acceded to the throne, with over 8,521 guests attending and more than 20 million people watching. On May 6, King Charles III will be crowned. (He has technically been king since his late mother, Queen Elizabeth II, died last September, but his coronation is the multiday commemoration that makes it official — think Coachella but for the royals.) And even though it's a big day for the British monarchy, it's a bigger day for fashion.
No, Meghan will not be attending. Prince Harry will, albeit probably awkwardly. But things are changing in different ways. Charles is said to want a modernized and private approach to the ceremony. What does that mean? For one, there will be only 2,000 people attending. Also, Charles wants to be a man for the people, so instead of the usual three-hour-long ceremony, the coronation will be shortened to one hour and will be "less expensive." Still holding out for the Spice Girls, although basically it was hard to get people to perform. While his actions toward scrapping certain parts of the coronation seem like a performative attempt to modernize the monarchy, it begs the question: How far will this king go to ruin the one good thing about this very boring ceremony: the fashion?
What is the coronation dress code for the royals?
Jewels. Lots of them. And not any jewels, in Charles's case that means the royal jewels — orbs, scepters, and a couple of crowns. The Sovereign's Orb will be placed on his right hand at the beginning of his ceremony, before being crowned with the St. Edward's Crown, which is used in the moment of the ceremony. The St. Edward's Crown is technically a replacement for a medieval crown that was originally made for Charles II in 1661; it features a gold frame with double arches and is set with rubies, topaz, sapphires, and garnets. It's basically the cuter version of the Imperial State Crown.
At the end of the ceremony, Charles will be officially crowned with the current Imperial State Crown that was made in 1937. This crown sways from the traditional look of the crimson crown that peers will wear, as it has a gold framing instead of a fur trim and is mounted with three very large stones. The complementary stones have 2,868 diamonds that appear in silver mounts, and table, rose, and colored stones appear in the gold mounts. This will be complemented by an additional 17 sapphires, 11 emeralds, and 269 pearls. Most important, the base of the crown is made of velvet that is, of course, a royal purple.
What will Camilla be wearing?
Queen Camilla will be wearing Queen Mary's crown, which was worn by Queen Mary at the coronation of her husband, George V, in 1911 and consists of 2,200 diamonds. As for her coronation dress, she will be wearing one made by designer Bruce Oldfield (whom Princess Diana also favored).
What will Prince Harry, Prince William, and Princess Kate be wearing?
Nothing has been confirmed, but according to the author of The Duchess of Cambridge: A Decade of Royal Modern Style, Alexander McQueen is the "obvious choice." (Sarah Burton, the designer of McQueen, dressed Kate for her wedding in 2011 and has been her go-to ever since.)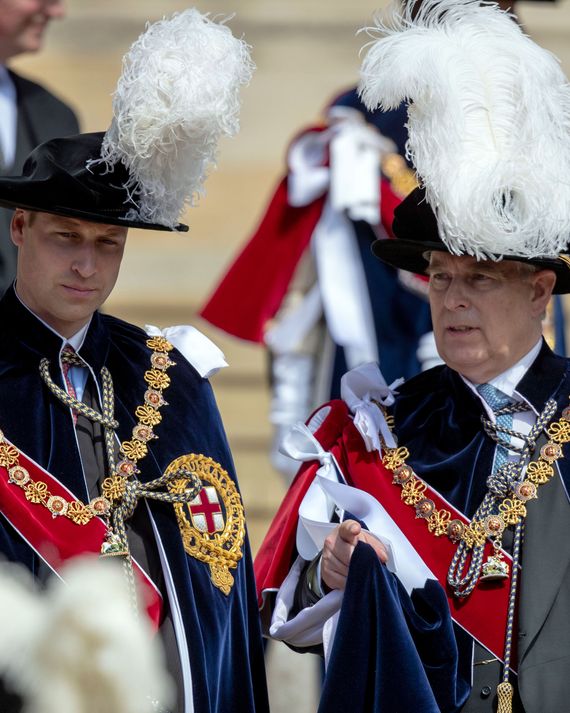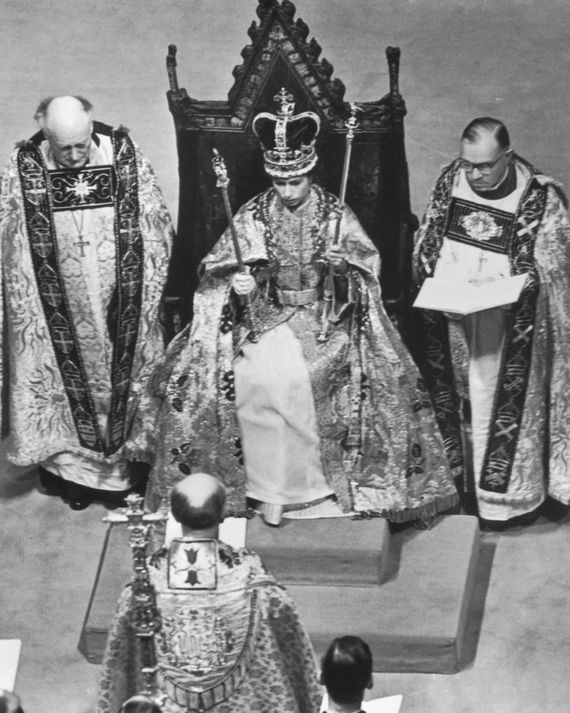 Although we don't know what Harry will be wearing, at least we know what he won't be wearing. Once again, there's another debacle about Harry's uniform following last September, when he was forced to remove the ER symbol during Queen Elizabeth II's funeral. Yikes!
Coronation fashion, then and now


"The coronation will reflect the monarch's role today and look toward the future while being rooted in long-standing traditions and pageantry," according to Buckingham Palace. So, while it won't be completely modernized, there won't be the silk stockings and breeches that the monarchs have traditionally worn in the past. In fact, King Charles will most likely opt to wear his military uniform, according to Marie Claire. "We haven't had a coronation to compare to in 70 years, and it's really remarkable to see how it has modernized in the wake of the cost of living crisis," Rachel Bowie, cohost of Royally Obsessed, told the publication.
There were rumors that Charles would modernize the event entirely, down to the attire and crowning ceremony. These rumors came after an announcement stating that aristocrats were to avoid ceremonial garments and prepare for a "pared-down" ceremony. But there has been a last-minute reversal — which has resulted in a series of complaints from peers — and now members of the House of Lords will be allowed to wear historic coronation attire like crimson robes, ermine capes, and their fur-trimmed red-velvet cornets.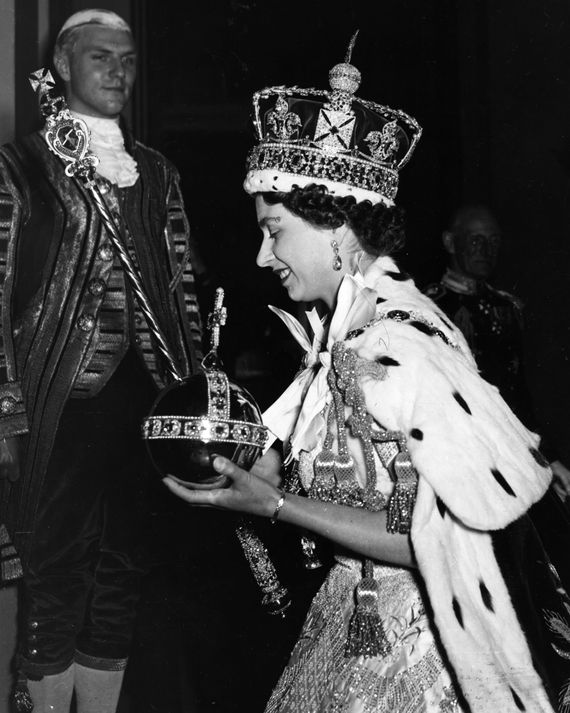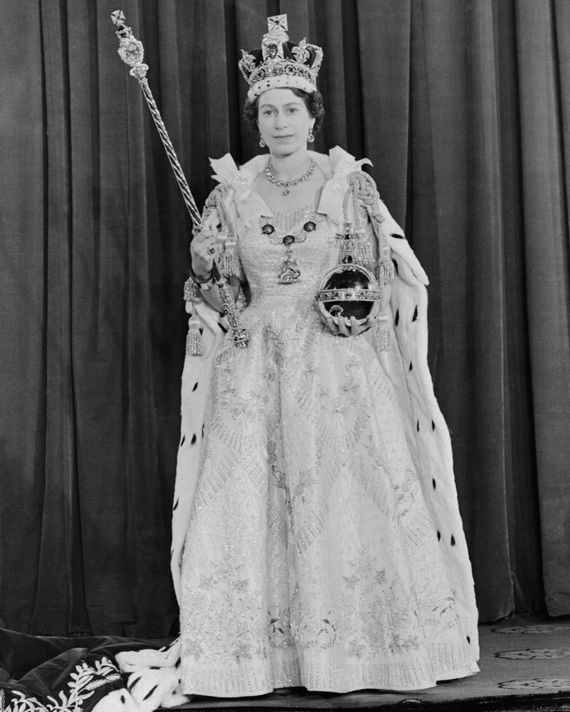 Although the coronation will be "less expensive" this year, with the ruling out of multiple programs, we probably won't see too big of an impact on the traditional garments and fashion, as most of it is "hand-me-downs." After all, King Charles III's hand-me-downs come with sapphires, diamonds, and pearls.