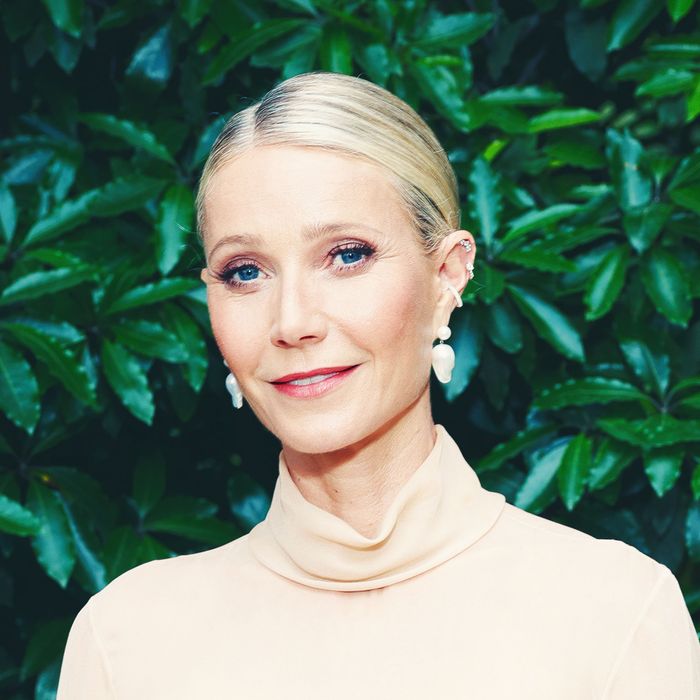 Photo: Stefanie Keenan/Getty Images for Daily Front Row
A month after emerging victorious from ski court, Gwyneth Paltrow seems to be feeling chatty. In a new episode of Call Her Daddy, she spoke at length about her string of famous ex-boyfriends and shared a destabilizing review of Ben Affleck's sexual prowess.
After describing her relationship with Brad Pitt and her choice to call off their engagement, Paltrow addressed another former flame: Ben Affleck, of J.Lo and iced coffee fame. (Also, acting.) Paltrow and Affleck dated "on and off," according to People, between 1997 and 2000 — after Paltrow dated Pitt but before Bennifer's first run. Maybe because it was sandwiched between two aggressively publicized relationships (or because there is no good portmanteau for their names), Paltrow and Affleck's coupledom is one we don't talk about enough, and I am glad host Alex Cooper brought it up.
In a brief game of "Ben versus Brad" conducted by Cooper, Paltrow claimed that Pitt had better style, was more romantic, and was also a better actor, while Affleck was more likely to make her laugh. On one metric, she was stumped: Cooper asked her which of these famous men was better in bed. While deliberating, Paltrow described sex with Pitt as a "major chemistry love of your life" experience but asserted that Affleck was "technically excellent."
Technically excellent, you say? The guy who kissed his wife through two face masks? Despite Paltrow's dubious relationship with scientific truths, I am inclined to believe her here. Why would she lie about something so specific, so unique, so unnecessarily flattering? Suddenly, those disheveled photos of Bennifer reuniting make a lot more sense.
Paltrow also swore that she never made out with Leonardo DiCaprio despite the fact that he was, in her words, "loose with the goods." She did, however, have sex with a non-famous guy on a plane to Paris. At the end of the episode, Cooper rewarded her for being so forthcoming with a "NEPO BABY" T-shirt, which Paltrow said she planned to "wear loud and proud." Perhaps it will inspire her to design a "TECHNICALLY EXCELLENT" tee for this year's Goop gift guide and send Affleck a free one? God knows he deserves it.