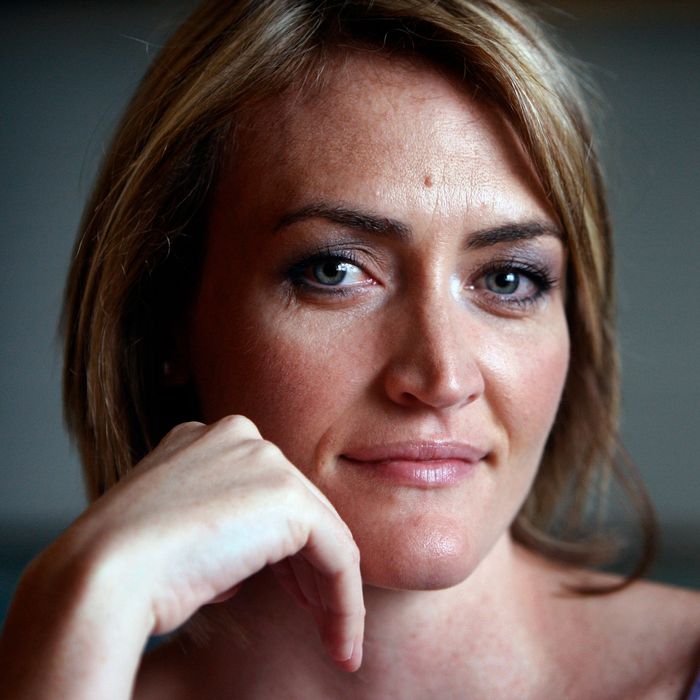 Photo: Paul Chinn/San Francisco Chronicle via Getty Images
Heather B. Armstrong, a pioneering blogger known more commonly under the name of her longtime website, Dooce, has died. After an announcement appeared on her Instagram on Wednesday, Armstrong's boyfriend, Pete Ashdown, told the AP that she'd died by suicide in their home in Salt Lake City. She was 47.
Armstrong started her blog in 2001, where she initially wrote about her job as a web designer but was fired a year later for talking about her co-workers online. After giving birth to her first child in 2004, Armstrong became popular for her honest parenting blogs. She wrote extensively about motherhood, sobriety, her decision to leave the Mormon church she was raised in, her life in Salt Lake City, and her struggles with depression. Dubbed "queen of the mommy bloggers" by the New York Times, she had 8.5 million readers by 2009.
In 2012, Armstrong separated from her husband and business partner, Jon Armstrong, and lost a significant chunk of her readership. Three years later, she announced she was taking a break from blogging. She returned full time in 2017 after undergoing experimental treatment for depression at the University of Utah, where she was put in a chemically induced coma designed to mimic brain death as part of a clinical trial. She wrote about her recovery from depression in her 2020 book, The Valedictorian of Being Dead, and continued blogging intermittently in the following years. She wrote about her nonbinary child, Marlo, though she drew criticism for a bizarre rant in 2022 that included transphobic comments. The last post on her site is from April 6, 2023.
In the U.S., the National Suicide Prevention Lifeline can be reached at 988 (call or text) or 988lifeline.org (chat).