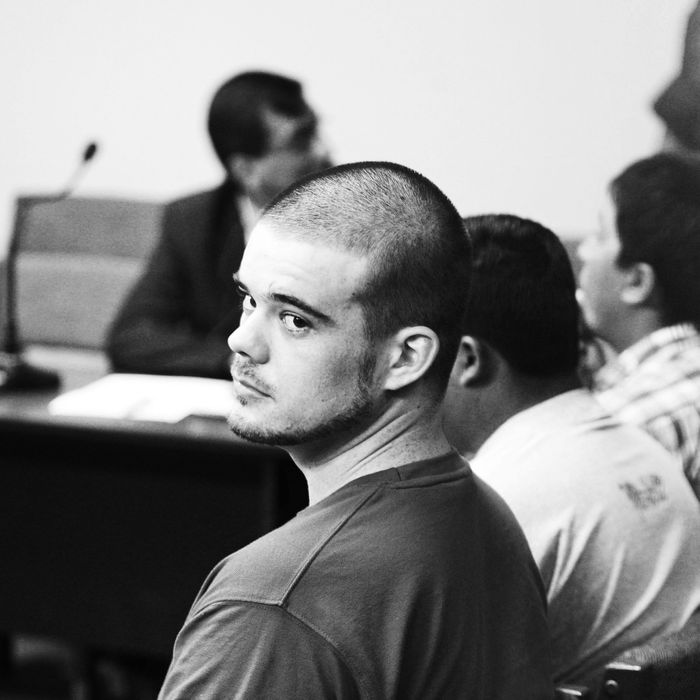 Photo: STR/AFP via Getty Images
Eighteen years after 18-year-old Natalee Holloway disappeared on a trip with classmates in Aruba, the prime suspect in the case will be extradited to the U.S. to face charges of extortion and wire fraud connected to the case, according to the New York Times.
Holloway, who was from Alabama, was last seen leaving a club with Joran van der Sloot and two other men in the early hours of May 30, 2005. An Alabama judge declared her legally dead in 2012, though no one was ever charged in her disappearance. Van der Sloot, a Dutch citizen, has been serving a 28-year sentence for the 2010 murder of Stephany Flores in Peru. The process to temporarily extradite him to the U.S. from Peru began this week, according to ABC News.
A grand jury in Alabama indicted van der Sloot on charges of extortion and wire fraud connected to the case in 2010. Per the Associated Press, an FBI agent wrote in legal documents that van der Sloot had reached out to Holloway's mother saying he would reveal the location of Holloway's body if the family paid him $25,000 up front. (He'd wanted an additional $225,000 when the remains were found.) During a sting operation, he pointed to a house where he said Holloway's remains were buried, but no remains were found, and he later admitted to lying.
Flores, who was 21, was found dead in a hotel room in Lima on May 30, 2010, five years to the day after Holloway's disappearance. Prosecutors said van der Sloot killed Flores while trying to rob her after finding out that she had won money at a casino where he met her. Van der Sloot confessed to murdering her and was sentenced to 28 years in prison in 2012.
Holloway's disappearance became national news and has spawned several books, movies, and podcasts over the years. On Wednesday, Holloway's mother, Beth Holloway, released a statement saying she is grateful that van der Sloot is being extradited "to answer for his crimes."
"She would be 36 years old now," Holloway's mother wrote. "It has been a very long and painful journey, but the persistence of many is going to pay off. Together, we are finally getting justice for Natalee."