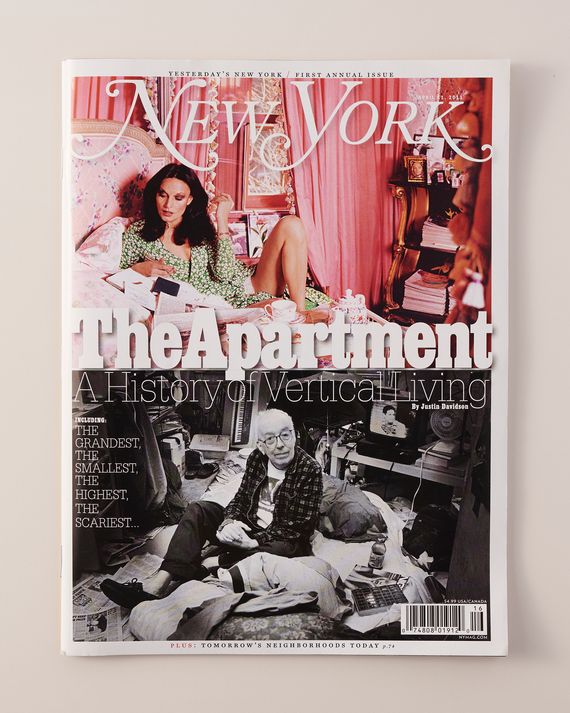 This was published as part of a series for New York Magazine subscribers, to bring them behind the scenes of how we made our Yesteryear issue.
New York Magazine has always had a soft spot for the stories of its namesake city. Clay Felker, our founding editor, had a special appreciation for it — "he loved reading about the city's history," his widow, Gail Sheehy, once told us — and in the 1970s published long histories of the New York Mafia and the Battle of New York. But our official almost-annual "Yesteryear Issue," under that rubric, dates only to 2011, when we decided to mark our birthday with a backward glance. (The cover date on Volume 1, Number 1, is April 8, 1968.)
Each of these issues frames the continuing story of New York City through a thematic lens: growing up, or going to work, or going out, or one neighborhood's ability to convey the lives of many. Some of the writing in these issues reaches back to the era of New Amsterdam, whereas other pieces are recent enough to draw on our own digital archive. On occasion the topic has been chosen explicitly to connect with the news: The 2021 installment, as the city crept out of lockdown, was a celebration of office life, and last year's celebrated the going-but-not-quite-gone Ukrainian presence in the East Village.
This year's Yesteryear issue is an investigation of the "It" girl through the decades, from the silent-film superstar Clara Bow (the archetype, owing to her compelling appearance in a 1927 movie called It) through Edie Sedgwick and Chloë Sevigny unto Olivia Palermo and right up to Julia Fox and Eve Jobs. Now that you've read those stories over the past couple of weeks, we thought you would enjoy spending time with Yesteryear issues from years past — cultivating some nostalgia for our own nostalgia. And as always, thank you for being a subscriber and supporting our journalism.
April 11–24, 2022: "A Village in the East Village: Tales From Little Ukraine." After Russian troops began advancing toward Kyiv, we redirected our issue toward East 7th Street, which since the turn of the 20th century has been the nexus of Ukrainian life in New York City. Our issue charts the growth and resilience of a European immigrant community, one that endured on the Lower East Side long after most such enclaves had assimilated and dispersed.
April 26–May 9, 2021: "Remember the Office?" As many of us started making our way back to work, we looked at 150 years of cubicles, corner offices, all-nighters, and holiday-party hookups in the photocopier room.
May 16–29, 2016: "What We Wore." Centuries of peacocking, the evolution of women's workwear, our worship of the color black, and clothes that became lifelong memories.
March 23–April 5, 2015: "After Midnight." Tales from the city that never sleeps: Winchell and Weegee on the prowl, nightclubbing memories from Rosie Perez and Isaac Mizrahi, and a strange early-morning encounter between Miles Davis and his doorman.
March 24–April 6, 2014: "100 Years, 100 Songs, 100 Nights." Listening to Barbra and Madonna and Nas and Dion, plus Christopher Anderson's portfolio of 26 of the greatest living New York music-makers from Azaelia Banks to Sonny Rollins.
April 8, 2013: "Childhood." Recollections of growing up in a tough town.
April 9, 2012: "Scandal!" Scabrous news from the merely titillating (Mary Astor's diary, leaked!) to the bizarre (grave robbing by Columbia University medical students) to flat-out awful (the Hall-Mills murders). Not to mention the irresistible tale of Peaches and Daddy.
April 11, 2011: "The Apartment." The great New York City unifier: sharing memories, complaints, and commiserations about your living space, your former living space, that crazy landlord, the questionable plumbing …
For more of New York Magazine's history, follow @oldnymag on Instagram.