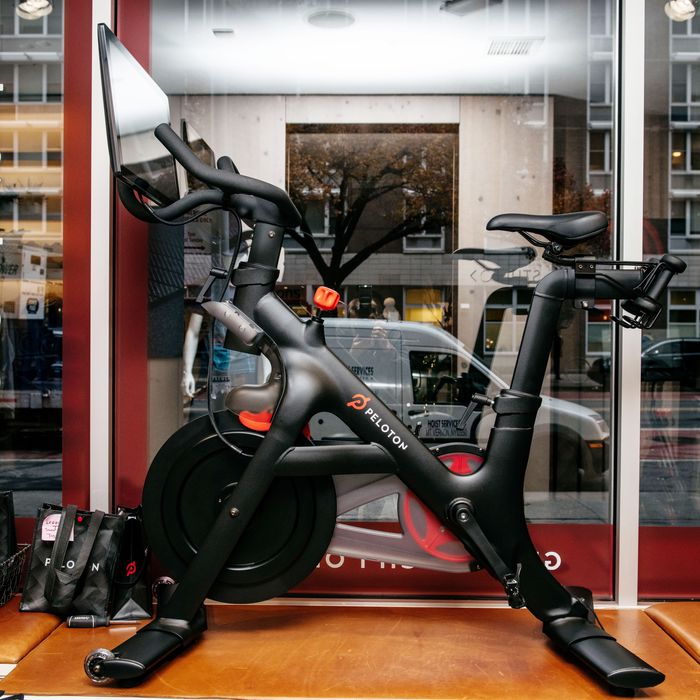 Photo: Scott Heins/Getty Images
Apparently, Peloton-related injuries are not limited to rich guys on TV shows. The at-home workout company that grew a cultlike following in the early days of the pandemic is recalling 2.2 million of its original bikes over safety concerns related to seat posts, according to a new report from the Consumer Product Safety Commission.
According to the CPSC, the company has received 35 complaints related to bike posts — which hold up seats — on its model PL-01 bike (known as the original Peloton), including reports of fractured wrists, lacerations, and bruises from falling off the bike. To get the issue fixed, customers should contact Peloton to get a free seat post that can be installed at home without a technician.
Peloton was extremely successful at the start of the pandemic, when millions were stuck at home but eager to keep exercising. But in 2021, as people got vaccinated and began venturing outside again, the company started struggling. It reported a $2.83 billion loss in 2022 and laid off 2,800 employees. Reuters reports that Peloton's stock fell more than 6 percent following Thursday's announcement, which is Peloton's second significant recall. In 2021, the company recalled 125,000 of its Tread+ treadmills after nearly 30 children injured themselves and one died on the machine. "While we are aware of only a small handful of incidents involving the Tread+ where children have been hurt, each one is devastating to all of us at Peloton, and our hearts go out to the families involved," the company's CEO at the time, John Foley, wrote to customers.