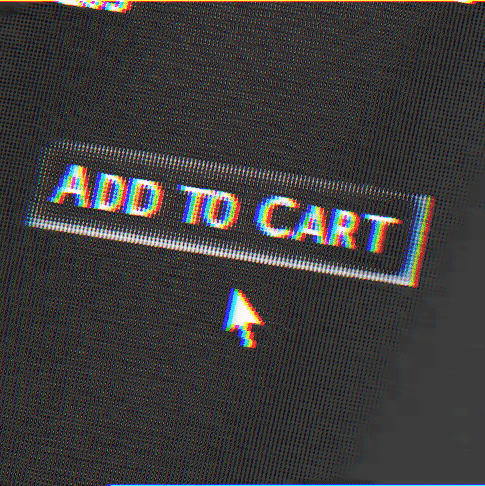 Photo-Illustration: the Cut; Photo Getty Images
I came to the internet for the shopping hauls. For post-recession tweens like me, every day could feel like Christmas morning if you knew who to follow on YouTube.
Early YouTubers like DulceCandy, who started her channel in 2008 at 20 years old and fresh out of the U.S. Army, built entire careers on shopping hauls. There was also college undergrad Elle Fowler (AllThatGlitters21), who joined YouTube in 2008, bringing along her sister Blair (JuicyStar07), still a high-schooler. Neither of these women were professional makeup artists, but, as part of the platform's budding beauty community, they called themselves makeup "gurus." DulceCandy, AllThatGlitters21, and JuicyStar07 were just girls, online, who loved to shop. They had every Urban Decay Naked palette (back when there were only three sets to choose from), every EOS lip balm, and every Essie color. They sat in their rooms, posed with crinkly shopping bags, and went over their finds, one by one, to show and tell us what they got from Lush, Sephora, Forever21, and Bath & Body Works.
There was always a reason to do a haul: Even after JuicyStar07 was done with school, she still posted back-to-school hauls. Is it Black Friday? Halloween? Spring? Christmas candle season? Fret not; no occasion was too small for a haul.
These proto-influencers were gifted ramblers who quickly learned that giving others the shopping bug made for a successful career. And as their popularity grew, so did their collections — think stacks of drawers, whole closets, and entire dressers. (Eventually, these hauls turned into actual moneymaking opportunities beyond just YouTube ad revenue: brand sponsorships, morning-show segments, even book deals.) In 2011, when the first Sephora opened at my local mall, I was 15 and knew exactly what I just had to buy: Nars Orgasm blush, Kat Von D liquid lipsticks, and Benefit's Hoola bronzer. This all had less to do with my actual makeup needs and was more about bringing their videos to life and joining an elite rank of girls who had everything.
By 2014, over 50 million people had watched over 1.6 billion minutes of haul videos. Today, and really since the advent of TikTok, hauls are no longer confined to the domain of the career influencer — everyone posts them, including children and celebrities. The bigger the haul, the better. And just as hauls have gotten bigger, more rabid, and more decadent, so have our shopping habits and the marketing strategies aimed at them.
During this rise of the hauler-cum-influencer, brands were taking note and realizing, thanks in part to these proto-influencers, that promoting their products across social media was effective at turning users into online shoppers. Social-media platforms, brands, and even media companies raced to weave shopping and e-commerce into every fiber of the internet with affiliate programs, integrated shopping experiences, and plenty of influencer marketing. By 2016, the Pew Research Center found that 76 percent of Americans were online shoppers, compared to just 22 percent in 2000. More recently, online shopping boomed during lockdowns, and by 2025, social-media shopping alone is expected to become a $1.2 trillion-dollar industry. Today, illusions of scarcity and coercive design regularly pressure casual scrollers to buy now and think later.
Which is why, on social media, we constantly complain about having too much stuff, not enough money, and unfulfilled desires. We expect what we buy to add value to our lives, even if only in the form of a tiny thrill, but those purchases soon come to represent an embarrassing waste of our money. (In fact, a new survey by the British Fashion Council found that over 30 percent of all clothes bought online are returned, versus 10 percent of clothes bought in-store). Whether it's impulse control, "filling a void," boredom, depression, shitty products, too many ads, the effects of influencers, or actual shopping addiction — most of us are buying more than we need and often more than we can possibly use. As the social internet changes, it feels like the one thing we can do online without much trouble is shop. What's left is a growing anxiety about how much we shop and why.
Today's generation of shopping hauls — on, where else, TikTok — are as shameless as they are self-aware. The hashtag #shoppingaddiction, which has over 300 million views and counting, is, ironically, bloated with videos of shopping hauls. It's full of trips to Target and Zara. Massive Shein unboxings. Try-on videos. Trips to the thrift store. The phrase "shopping addiction" is almost always used in jest — a show of saying yes, this is an unnecessary or overindulgent shopping spree you're watching — but a significant number of self-identified shopping addicts are using the hashtag in earnest.
These videos of self-identified shopping addicts documenting their recovery are sandwiched between posts of creators holding half a dozen shopping bags and videos with titles like "giving my 11-year-old a no-limit shopping spree." And if you scroll far enough, you'll find a second tier of #shoppingaddiction videos: the self-help "gurus," many of whom have, surprise, something to sell. Videos like the ones by @renee.benes, a "recovering shopaholic" with a $97 decluttering workshop, document her pivot to minimalism and her contentious trips to Target. Or @mintnotion, a "former shopaholic" and financial adviser (also selling classes and resources), whose most-viewed TikTok walks us through the signs of a "spending problem." These creators have modest followings, but their #shoppingaddiction videos are recurrently viral. Commenters similarly discuss their anxieties around their own shopping habits, tag friends, and crack jokes, but most explain their reason for watching in as little as three words: "This is me."
And then there's @lanasaintclair, by far the most visible shopping addict on TikTok. As she describes in her "get ready with me"s, "shop with me"s, hauls, and closet clean-outs, her penchant for thrifting and reselling mushroomed into a shopping addiction and hoarding problem. On TikTok, she's confrontational and messily imperfect. Followers get to witness how she rebuilds her life online and reconsiders her career as a reseller. If you've ever been scared of your own spending habits and felt compelled to go to TikTok for advice (yikes), you've probably seen one of her videos: "If you're seeing this video, it means …" the screen reads, "… you have a shopping addiction."
It's no surprise that where there is #shoppingaddiction, you are likely to find #overconsumption — indeed, the hashtag is up to nearly 75.5 million views. A lot of #overconsumption videos are confessional, where the creator reveals a secret hoard of beauty products or Sanrio plushies like you would the juicy side of an overnight pimple patch. Other #overconsumption videos are straight-up callouts. In one viral video, a creator stitched a TikTok of a beauty influencer lifting the top of a queen-size storage bed to reveal a small Sephora's worth of unopened beauty products.
The hashtag, when used critically, is about more than just fashion and beauty-haul culture, because overconsumption permeates everything. In tech, it's the planned obsolescence of our computers and smartphones that makes our devices feel like they're designed to break down by the time Apple has a new generation of machines to sell. It's in home-décor trends for "organizing" that really just mean buying unique and aesthetic decanters for everything in your pantry, medicine cabinet, and laundry room. And food trends like designer ice or status water bottles or any "hack" that yields a home space that looks like Kris Jenner's kitchen, Khloé Kardashian's … anything, or Yolanda Foster's produce fridge. It multiplies like mold: The more you buy, the more trendy storage you'll need to make your home look less cluttered and more like the store. God forbid Nabisco changes the circumference of the Oreo; Khloé will have to buy a whole new set of countertop jars.
"Anybody can overconsume," notes fashion critic and content creator Rian Phin. "But I feel like, for some reason, to me, it always goes back to the internet." And when the internet becomes a hellscape, the one reliably satisfying thing we can do online is shop. Phin can't help but notice how every intervention aimed at curbing consumption — from the popularization of thrifting or increased awareness of influencer marketing — somehow morphs into a new shopping trend. "Now we have de-influencing and we do 'I was a shopaholic' videos and it just feels like another progression of seeing people claim they found the solution." The bulk of #deinfluencing content on TikTok, and even on Instagram, is now little more than a morally charged version of "buy this, not that." How we shop is perhaps one of the most contentious and inflammatory topics on the internet. Tweets critical of Shein have gone viral, with defenders of the fast-fashion retailer going as far as to argue it's both classist and ableist to condemn its shoppers. If you're "rich" (defined oh-so loosely), your thrifting is problematic. But Phin notices another camp forming "of people who are saying people can do whatever they want, let people be happy, let people enjoy themselves and have fun, people are stressed out with being exploited at their jobs; the least they can do is buy a bunch of stuff that makes them happy."
The thing is, overconsumption is devastating our planet. It's on both the domestic and industrial levels and is responsible for what the U.N. calls the "triple planetary crises of climate change, biodiversity loss, and pollution." Shopping too much is no longer a personal-finance issue; it's also an ecological dilemma. When online, if you aren't shopping, or being sold to, or doing the selling yourself, you are likely to come across a number of heated debates about how the way you shop (or even think about shopping) is wrong. But the soured discourse has devolved into a tired and counterproductive blame game that might be missing a key point.
Overconsumption asks us this: Why do we shop so much? But perhaps the first half is even more important and worth centering in our conversations: Why do we shop?
We build our identities, in large part, through shopping. And the internet. Social media demands we constantly self-optimize, hone our presentation, and always offer the world a better version of ourselves. To the extent that our social-media feeds position themselves as mediums of self-discovery and self-presentation, this cycle tightens into a choke hold. There is always a newer, cooler, more desirable version of ourselves to become, if only we buy the right products. According to Lisa McNeill, a consumer behavior researcher at the Otago University in New Zealand who focuses on overconsumption, "People get a sense of increased closeness to a certain type of idealized self, through the ownership of goods." Our things represent our goals, our values, and our ideal selves. McNeill adds that the realm of things we use to express who we are has expanded beyond clothing thanks to the social internet. "We're at the point where you're not just encouraged to drink more water," McNeill explains, "you're encouraged to drink more water out of your Stanley Quencher, to take a picture of it, post it to Instagram so people can see you're part of that tribe."
"It gives people the opportunity to establish identity and create an identity for themselves online that they may not be able to otherwise," Phin says. "To me, it's almost like customizing your MySpace page or Tumblr page to say that you obtained an item that has social capital." In other words, social-media platforms and other virtual spaces limit our ability to articulate who we are down to what we are able to buy and share (read: advertise) through our platforms, by design. Add to that the many ways social-media platforms are integrating literal shopping and commerce into their services (like TikTok's new Shop initiative), and it's hard not to conclude that life online is built to turn us into overconsumers.
Overall, Americans have less money to spend on … overspending. But that doesn't mean they're not looking for work-arounds: Apple just introduced Apple Pay Later to the growing market of "buy now, pay later" financial products. Dupe culture and a booming secondhand market for luxury goods point to a desire to stretch what little spending dollars we have as far as they can go. Even Reddit's r/SustainableFashion community is mostly focused on finding ways to get new (to them) clothes without generating waste. Here is a community of shoppers bonded by their awareness of the damages of overconsumption, and their top priority is to figure out how to sustain a steady influx of "new" clothes. Their goal is to consume just the right amount, so that every purchase feels good, and even if they overdo it, it only affects their wallets.
"What has interested me more lately is unpacking this concept of being a conscious consumer," McNeill tells me. "Really trying to self-reflect on why we're making the choices we're making and really picking apart what it is internally, within us, that drives us to respond to these things in the marketplace that ask us to buy." Phin has an idea of what that internal drive might be: "I think that the only thing that people can do about overconsumption is resolve the identity crisis that we're kind of forced into."
In other words, overconsumption is an unchecked coping mechanism, and this is one thing we can learn from shopping-addiction TikTokers. "If people had safer lives, safer housing, safety everything, this discourse probably wouldn't exist," Phin says. "If they had more time to think about things, to have fun, and have lightness, they wouldn't care about this." We shop recklessly when we feel it's all we have.