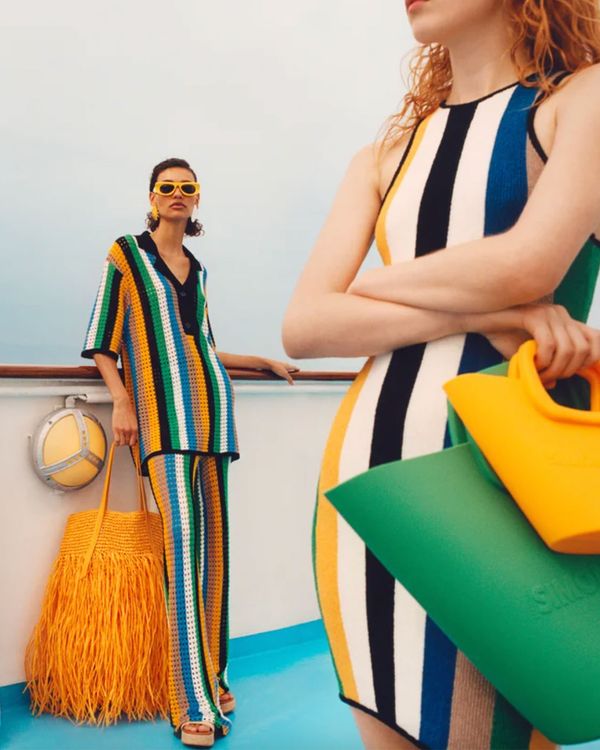 For more of the Cut's favorite fashion, beauty, and home finds, sign up for the weekly Cut Shop Newsletter.
The Los Angeles–based brand Simon Miller, known for its colorful, cartoony platforms and crochet body-con dresses, has teamed up with the Spanish retailer Mango for a 64-piece summer collection. From the matching crochet sets that pair nicely with the raffia heels or sun hats to the easy, breathable cotton pieces that double as swim cover-ups, all the coveted ready-to-wear lifestyle pieces range from $40 to $400.
Do I need this?
Yes (if you're under a size 8, but more on that below). After trying everything that was available at Mango's Fifth Avenue location, I recommend sticking to the 100 percent linen and cotton pieces, the knotted or knitted body-con dresses for that signature Simon Miller look, and the accessories. I'm a size 4 and found the sizing was indeed a bit off, so I recommend you size up on everything or really consider what type of vibe you're trying to achieve (fitted versus oversize). Take the striped miniskirt, for example: A size small would showcase my whole derrière to the streets of New York City or the beaches of Puerto Rico; a size medium, while significantly looser, would make a great layering piece, but I would definitely have to take it to the tailor for a slight adjustment.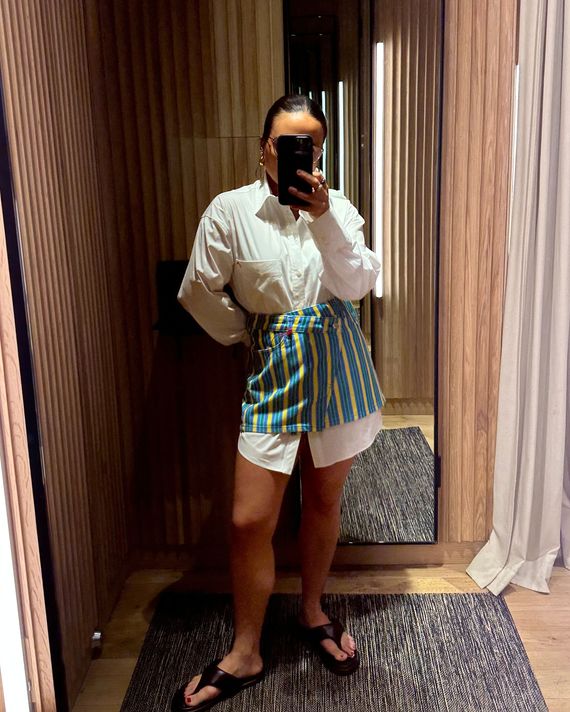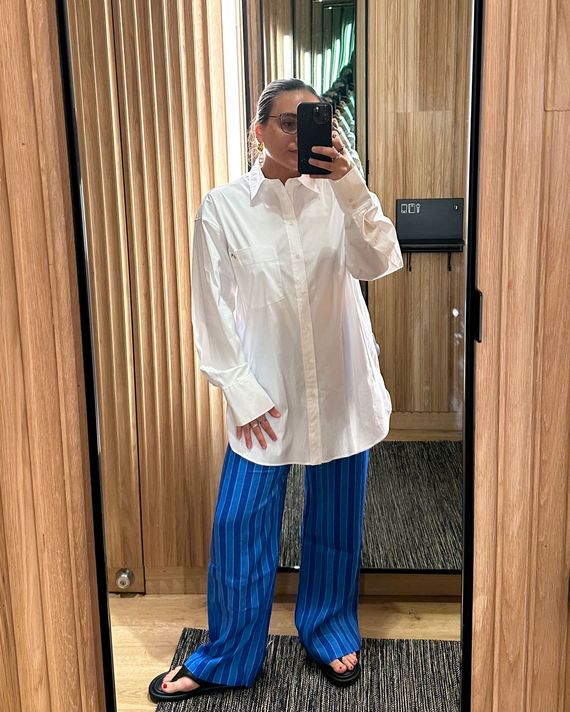 If possible, try going to the store and ordering your selects online afterward, especially when it comes to a piece like the knitted dress with fringe detail. Since it's so heavy, the straps tend to stretch when hung on the store hangers.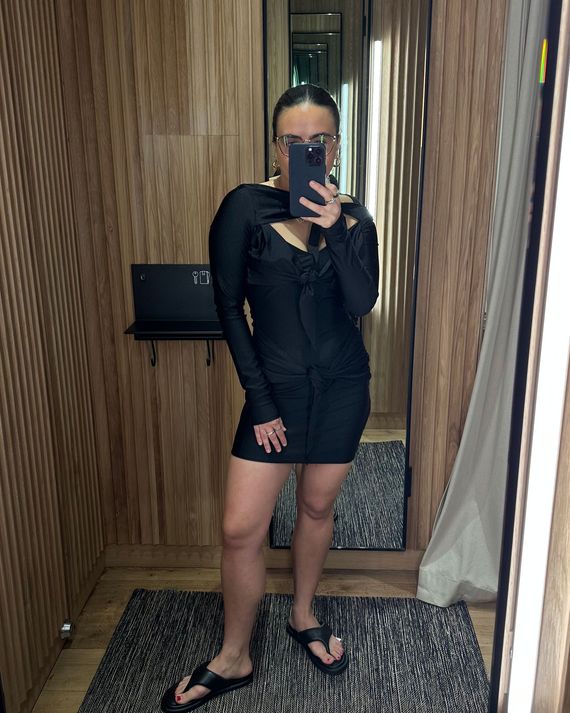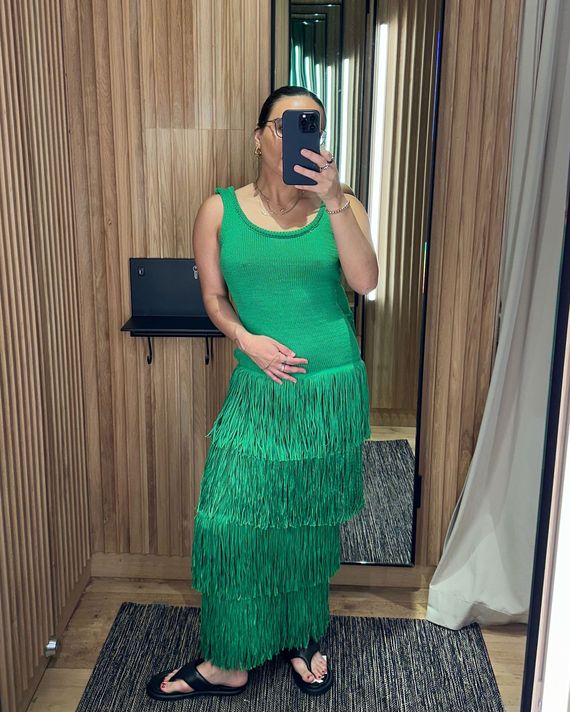 How do I get it?
The collection is available at both simonmiller.com and mango.com as well as Mango stores across the country. We recommend simonmiller.com for all the accessories, like the Loewe-esque sunglasses that are out of stock at Mango and the sandals and heels with Simon Miller's signature touch, and Mango for all your summer-clothing needs.
What are people saying?
When the teaser of the collaboration was shared on social media on May 16, it definitely caught the attention of consumers, with some even admitting that despite not having shopped at the Spanish retailer in a while, their interest was piqued. The Wes Anderson–meets–Brazilian summer aesthetic was indeed represented in the campaign video.
Yet while the collection was met mostly with excitement when it dropped on May 22 in stores and online, both brands are being called out for not offering extended sizing. Most items are available only up to a size 8 (with some pieces up to a size 10) and an XL, but — considering that Mango offers up to a size 14 and 4XL and Simon Miller offers up to an XXL in some pieces and a 12 in its denim options — larger sizes could have been produced.
Fans of both brands took notice, and some are even asking when the rest of the sizes will be released.