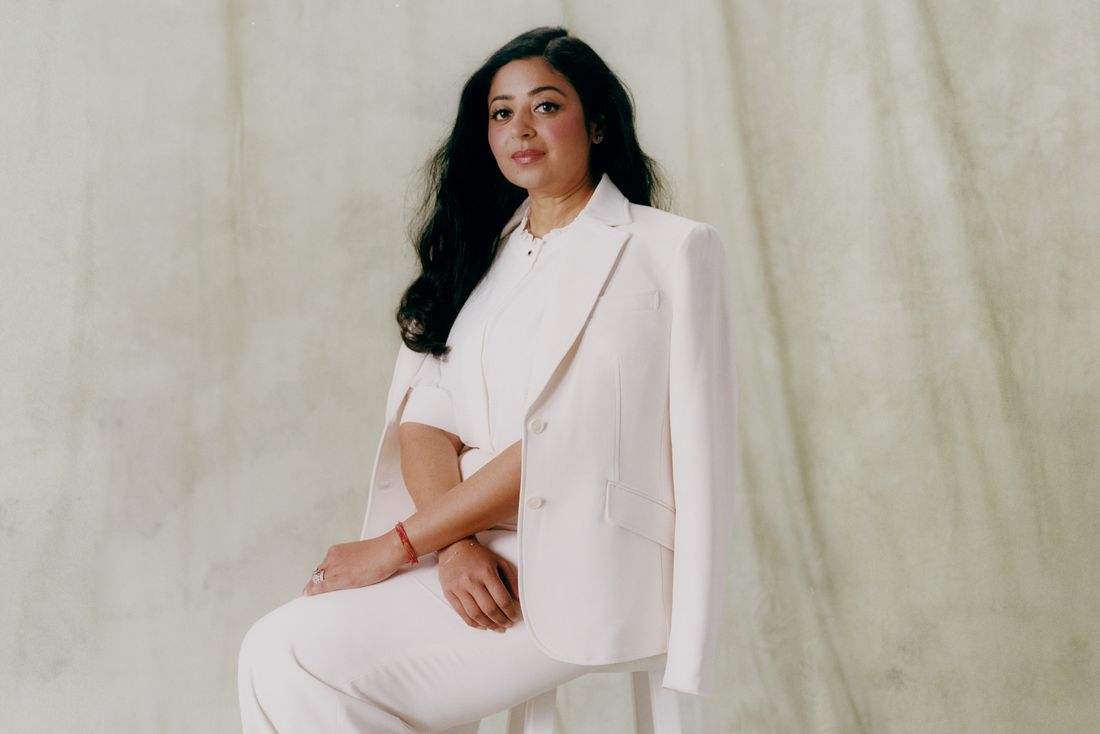 Luxury fashion is often defined by bespoke craftsmanship, unique brand storytelling, and quality materials that stand the test of time. When it comes to the latter, calfskin leather remains the top choice for many designers due to its durability and buttery texture. As consumers, this is a factor many of us may not think twice about. But for a lifelong vegetarian (now vegan) and animal-lover like Sugandh Agrawal? It's constantly top of mind.
Agrawal remembers the moment she made the connection (or rather, the disconnection) between her eating habits and fashion. At the time, she was organizing the stockroom for a boutique handbag brand she was interning with in New York. "We all wear leather shoes and bags because that's what people do and that's what we're told to do by fashion brands. I knew there had to be more people out there like me who were vegetarian and didn't realize that they were wearing leather or couldn't find options for luxury non-leather items." It was then that she knew she wanted to create that brand for people like herself.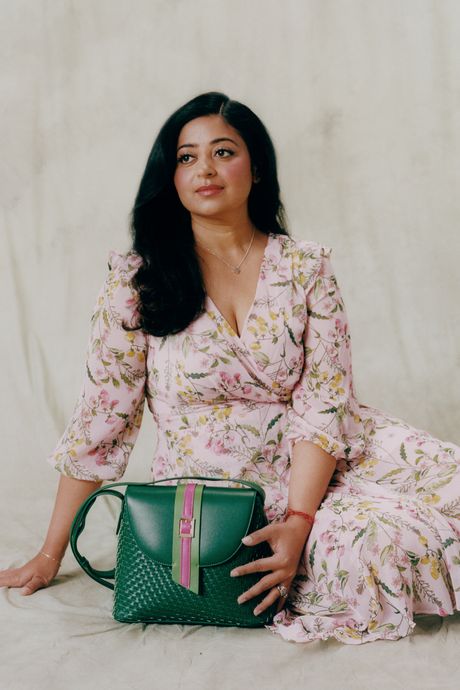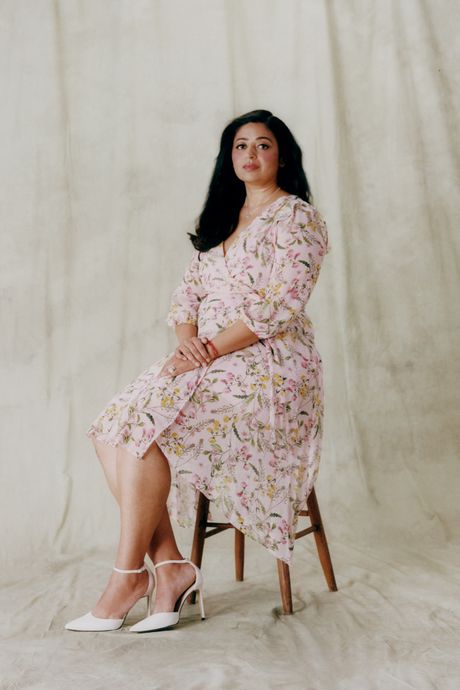 It wasn't until years later — after a Master's degree and a seven-year stint as an industrial designer for one of the top kitchen appliance companies — that Agrawal founded GUNAS. "GUNAS is a brand for everyone who loves fashion and animals, and wants to be as sustainable as possible with their wardrobe and lifestyle," she shares. "It's a mission, a voice for the animals, and an option for people who don't want to be a part of the fashion cruelty equation." And considering it was founded in 2009, a time when sustainability was still a nebulous concept, it's also recognized by many (including PETA and the Independent Handbag Designer Awards to name a few) as America's first luxury vegan handbag brand.
In the 14 years since, Agrawal has led the charge on what it means to be an ethical brand, from the materials used in her brand's bags (100 percent vegan and cruelty-free) to the manufacturing process (her brand partners with factories who meet or exceed global guidelines for workplace safety and equitable wages). She's won countless awards, given talks globally on transparency in the manufacturing process, and has been cited in college textbooks. She even took home Macy's best retail bag award. For AAPI Heritage Month, Macy's is spotlighting Agrawal's brand, as well as other AAPI-owned brands, as part of its Mission Every One commitment to amplify diverse and underrepresented voices. Learn how Agrawal is shaking up luxury fashion and where she hopes to see sustainable fashion going in the future.
On building an ethical brand:
Agrawal's biggest challenge to date has been communicating the message that leather does not necessarily equate to luxury. Rather, luxury can — and should — be dictated by exceptional craftsmanship, responsibly-sourced materials, and considered manufacturing. For GUNAS specifically, that means creating products that showcase artisan skills, use materials produced with a significantly reduced environmental impact, and are manufactured using processes that reduce pollution and adhere to fair-trade principles. As an industrial designer, it was a challenge Agrawal welcomed.
"Industrial design really teaches you problem solving through design," she says. "That's exactly what I was doing with GUNAS. Not finding a high fashion handbag that was made of quality vegan materials was a problem. By experimenting with different materials and manufacturing techniques, I was able to use my design background to create a brand I could stand by." These days, her brand uses everything from high-durability microfiber performance fabric (the strongest alternative fabric available to replace leather) and cactus leather (highly sustainable with a lower carbon footprint than other leather alternatives) for exterior construction to recycled plastic bottles and paperboard for the interior. "The materials industry has come a long way and good quality vegan leathers are extremely durable and sustainable in comparison to leather."
On protecting her heritage:
Animal advocacy and sustainable practices aside, Agrawal's goal has always been to create a more human-centric brand. One that speaks to consumers as people, and that cares about your personal ethics but also helps you look stylish without pandering to the latest fads or making you lose your cultural identity. "I disliked being told what to wear by brands who didn't really understand me as a person. I felt unseen."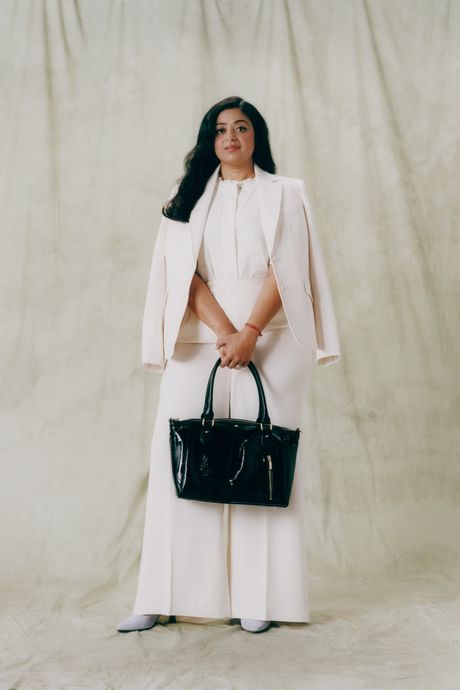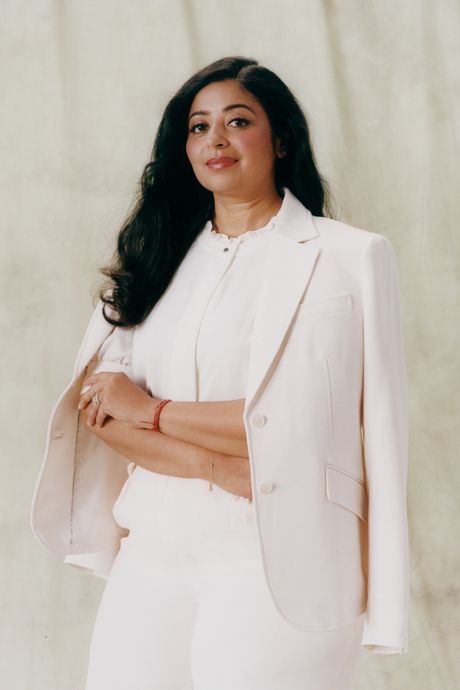 Now that she has a chance to participate in the narrative as an Indian-American, Agrawal is protective of her heritage and the cultural implications of her designs. She includes influences from Indian culture throughout her pieces in the hopes that other Indian-American shoppers feel represented by her brand. "I love using color and making the bags vibrant and lively. Indian culture is so warm, welcoming, and inclusive. I want my bags to have the same vibe. That's why I use a lot of color and cute feminine elements while keeping them highly functional as well."
This same approach also applies to the retailers she chooses to partner with. "When Macy's decided to bring GUNAS online, I felt included," she says. "I feel at home there and it's a store that's very close to my heart. I spent hours shopping there with my mom as a young girl and today I shop there with my daughter. Finally, there'd be a brand that represented me and other shoppers who share my Indian heritage."
On making sustainable choices:
Agrawal hopes to one day see sustainable fashion become the norm instead of a nice-to-have marketing tactic. But she understands that it's in the hands of the consumer. "In this era of fast fashion and single-use clothing and plastics, we've somehow created an imbalance between convenience and what's good for the planet. We need to scale back and reflect on our choices."
Her advice for re-establishing balance? Intentionally choosing classic pieces for your wardrobe, caring for your purchases, and buying well-made products over cheap ones that'll fall apart after a few uses. "These are just some ways we can make small changes in our daily lives. If we can train a generation to think in this direction, I'd consider myself successful."
This advertising content was produced in collaboration between Vox Creative and our sponsor, without involvement from Vox Media editorial staff.