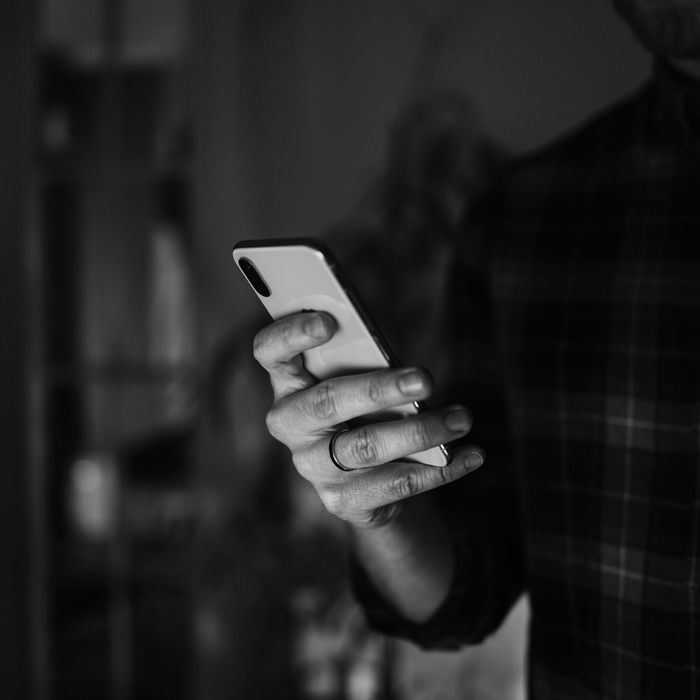 Photo: FreshSplash/Getty Images
The Texas man who brought a wrongful-death lawsuit against three women for allegedly helping his ex-wife self-manage an abortion was a "serial emotional abuser" who knew about her plans all along and planned to use that information against her, a new countersuit alleges. Marcus Silva "did not file this lawsuit because he is interested in 'protecting life,'" the countersuit reads. "Instead, he wanted to control a life."
Silva's lawsuit made national news as the first of its kind since Roe was overturned last summer. He alleges that the three women — two of his ex-wife's friends and a local abortion-rights activist — helped his ex obtain abortion pills to terminate her pregnancy, which he describes as murder. He sued under Texas's wrongful-death statute and is seeking $1 million in damages. His ex-wife is not a defendant in the civil suit. Court records show she filed for divorce in May 2022; two months later, according to Silva's lawsuit, she found out that she was pregnant. The couple still lived together at the time.
But the countersuit brought this week by the woman's two friends, Jackie Noyola and Amy Carpenter, alleges that Silva found out his ex-wife was planning to terminate her pregnancy by looking through her phone and purse without her consent. He found an abortion pill in the purse, Noyola and Carpenter claim, and did nothing to stop their friend from going forward with the abortion.
"Rather than talking with [his ex-wife] about what he found or disposing of the pill, Silva took photos of the texts and surreptitiously put the pill back," reads the countersuit, which the Cut reviewed. "He wasn't interested in stopping her from terminating a possible pregnancy. Instead, he wanted to obtain evidence he could use against her if she refused to stay under his control, which is precisely what he tried to do."
The women also described a pattern of emotionally abusive behavior on Silva's part, including allegedly hiding his ex's car keys so she couldn't leave the house, harassing her to the point that she called the police, loudly berating her in public, and calling her a "whore" in front of her coworkers.
The countersuit includes screenshots of Silva's ex-wife's purported text messages, in which she told her friends that Silva used the knowledge of the abortion to threaten her. "So now he's saying if I don't give him 'my mind body and soul' until the end of the divorce which he's going to drag out, he's going to make sure I go to jail for doing it," the ex wrote. "Of course along with selling the house and him now asking to be the primary parent for the kids." She added: "If I try to leave I think he's going to use that against me."
An NPR analysis of court documents previously found that Silva may have known about his ex-wife's plans in advance. He filed a police report in mid-July and confirmed to an officer that he had gone through his ex's phone and purse several days earlier, finding the number for an abortion helpline and a pill labeled MF, which he identified as mifepristone.
No criminal charges have been brought in the case. While abortion is illegal in Texas, except in cases of medical emergencies so narrowly defined that virtually no one is able to meet them, state law exempts abortion seekers from prosecution and civil liability. (In the past, that hasn't stopped overzealous prosecutors from charging patients like Lizelle Herrera with murder for allegedly self-managing their abortions, though the charges were eventually dropped.)
Joanna Grossman, a law professor at Southern Methodist University in Texas that researches gender issues, notes that wrongful-death lawsuits must involve a death that was caused by someone engaging, either intentionally or recklessly, in an activity that is legally wrong, such as drunk driving. Since self-managing an abortion isn't illegal in Texas, Grossman says the conduct at the heart of Silva's lawsuit is not wrongful. "The lawsuit is baseless," she says. "The legal theory doesn't work."
"The only reason to file this lawsuit," she adds, "is to scare people out of helping their friends have an abortion."
Prominent anti-abortion activist Jonathan Mitchell, a lawyer credited as being the architect behind SB8, the bounty law that effectively banned abortions after six weeks in Texas before Roe was overturned, is representing Silva. "This is exactly what Jonathan Mitchell has been very successful at: Doing crazy things and getting away with it. SB8 was crazy and yet it works," says Grossman. "He doesn't really care whether he wins this case or not. It makes no difference, right? It's only so that people will read in the news that if you help your friend get an abortion, you might get sued and have your life ruined." (Mitchell did not respond to the Cut's request for comment.)
The ex-wife's friends said in the countersuit that Silva is suing them because "he wanted to destroy the life" of his ex-wife, and by extension theirs, for helping her leave the marriage. "The hypocrisy of Silva seeking more than a million dollars in damages is as shocking as it is shameful," the countersuit reads. "It is a craven misuse and abuse of the judicial system to facilitate his ongoing harassment and abuse of his ex-wife."
The Cut offers an online tool that allows you to search by Zip Code for professional providers, including clinics, hospitals, and independent OB/GYNs, as well as abortion funds, transportation options, and information for remote resources like receiving the abortion pill by mail. For legal guidance, contact Repro Legal Helpline at 844-868-2812 or The Abortion Defense Network.