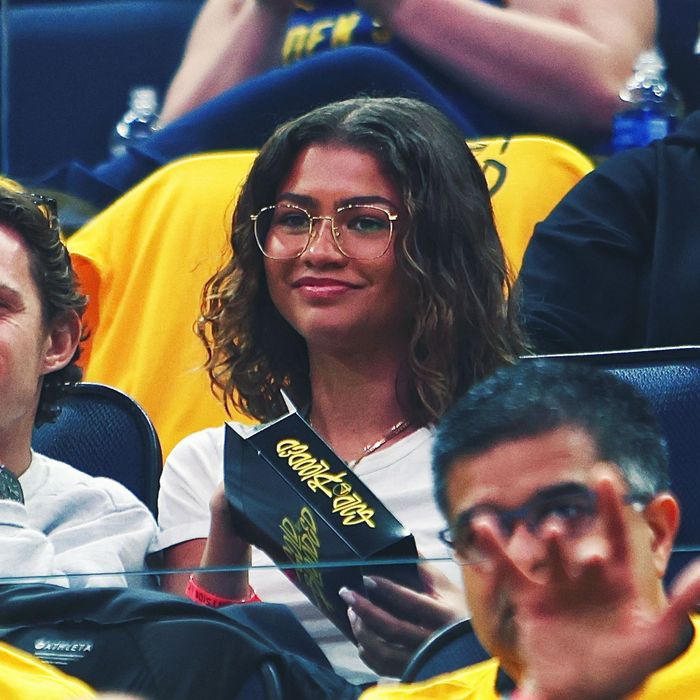 Photo: Jim Poorten/NBAE via Getty Images
The Atlanta Hawks have Migos. The Los Angeles Lakers have Jack Nicholson. And now the Golden State Warriors have Zendaya. On Thursday night, Zendaya and her boyfriend, Tom Holland, showed up to support the Euphoria actress's hometown team. And even though I know nothing about basketball, I am now also a Warriors fan.
Zendaya, who grew up in Oakland, was dressed casually in a white tee, black Warriors cap, and gold-rimmed glasses. She snacked on some popcorn, and Holland looked really invested in the game, which apparently was good. The Warriors, probably because Zendaya was in the house, beat the Lakers 127–100.
Congratulations on your victory, Warriors. And by victory, I mean having Zendaya as a fan.