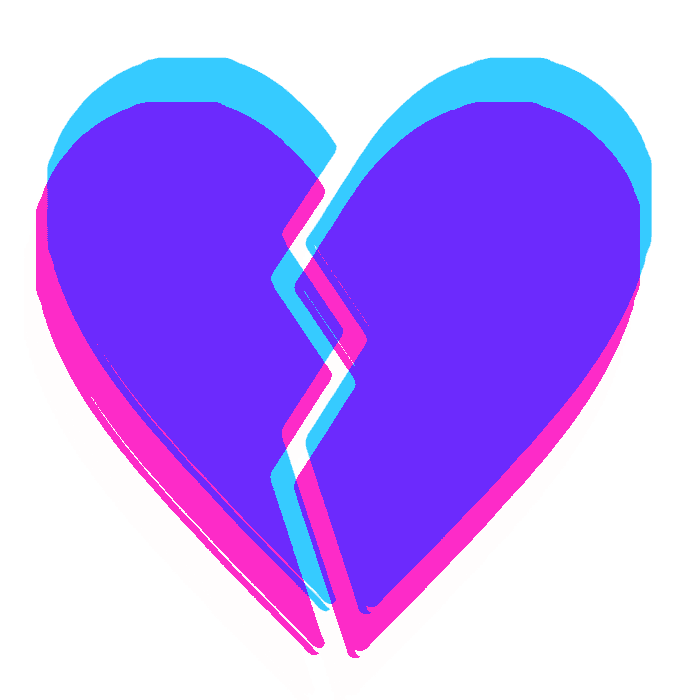 In "Both Sides of a Breakup," the Cut talks to exes about how they got together and why they split up. Sasha and Paul, both 38, met in business school when they each had other partners; when they officially got together, the drama didn't stop.
Sasha: We met in graduate school when we were both 25. We were getting our M.B.A.'s at a school in New England. It was at an orientation-type thing that we met. The first thing I noticed about Paul was his height; he's like six-five. And then I noticed how big his hands were. I've always had a dirty mind, so of course I was like, "I bet he has a big dick, and I'd like to see it someday."
Paul: We met at, like, a "business school students" drinks thing. I heard her before I saw her. Sasha is loud and rebellious; she commands a lot of attention. I turned around and there she was with a whole group around her. I was standing alone, feeling shy and a bit out of place. So I just watched her and admired her energy.
Sasha: I called him over. I was like, "Hey, tall guy …"
Paul: She was like, "Howdy, big boy." It was something kinda cheesy like that.
Sasha: After that night, we formed a tight-knit crew of friends, including me and Paul. I had a boyfriend at Yale, and Paul had a girlfriend from undergrad who was living in Chicago. We liked each other but didn't want to cheat on our partners. The sexual tension was always there. It built for a few months.
Paul: We were studying at a café that also served alcohol. Our knees were touching under the table. I just got an internship at a bank in New York City and was talking about moving there for the summer if not sooner. Sasha put her hand on my thigh and said something like, "You can't leave me." I pulled my seat closer to hers and started kissing her. It was out of my control. I was so pulled toward her. She's incredibly magnetic.
Sasha: Our first kiss. I want to say it was while we were grocery shopping at Whole Foods. It was somewhere totally public. I literally can't remember exactly where! We still had our significant others, though. I went home that night and broke up with mine over the phone.
Paul: I was really hesitant to break up with my girlfriend. She was someone I wanted to marry and have kids with. We had a lot of history together. I was close to her family. I was so torn. Sasha was so sexy and so cool … but she intimidated me. My girlfriend felt like home.
Sasha: Paul said he broke up with his girlfriend. He was vague about it, but I trusted him.
Paul: I never told Sasha I broke up with my girlfriend. I was too weak to handle any of it like a man.
Sasha: After we started having sex and I started getting attached to Paul — about five months after we first met — I found out that he still had his girlfriend and was planning on spending Christmas with her and her family. I was livid. When he was in the shower, I picked up his phone and called her. I told her everything. I saw red. Paul came out of the shower, and I was like, "I just blew your life up. You're welcome."
Paul: Sasha was always stealing my phone and snooping. Maybe I wanted to get caught, because I wasn't careful about what was on there. One day while I was in the bathroom, she saw pictures of me and my girlfriend and called her and told her everything. She went really hard and made my girlfriend cry. I walked out of the bathroom, and Sasha said, "You're welcome. I dumped her for you." I was … speechless. After that, I didn't talk to either of them for a while. I missed my girlfriend a lot more than I missed Sasha.
Sasha: I had no remorse. I was done with Paul and over the whole thing. But then the holidays came around and I heard he had nowhere to go. That broke my heart …
Paul: I'm not close to my family and most of them live out of the country, so I was alone for Christmas. I felt like I deserved it. Then Sasha reached out via email and asked if I wanted to join her family in Connecticut. I knew her mom was a great cook and, honestly, I said yes just for the food.
Sasha: Christmas was pretty special.
Paul: Christmas was weird.
Sasha: Paul looked great and was such a sweet houseguest. My parents loved him. I loved seeing him integrated in my world like that. We had sex a few times, and it was really intense and powerful. It all felt very boyfriend-y, and a few days later, as we drove back to school together, I suggested we give it another go.
Paul: Sasha is aggressive, and I think she basically wore me down. I was mad about what she did to my ex-girlfriend. I didn't necessarily trust her. But she's very alluring, and like I said, I couldn't say no. And yes, the sex was a big part of it all. It was really great. She's a pretty sexual person.
Sasha: About a year after getting back together, we finished school and both started jobs on Wall Street. We got an apartment together in New York, and a few weeks after moving in, we both cheated on each other. I was 27. My cheating was worse because I actually fell in love with someone (and yes, he was my boss, but that's another story). I was really shitty to Paul. I was literally not coming home at night — I'd sleep at my boss's house or sometimes I'd get hotel rooms just because I could. I was partying hard and being really disrespectful to everyone, including myself.
Paul: I just remember it all felt kind of abusive. She was obviously fucking around on me. When she was home, she would put me down or make fun of me. We weren't happy from the minute we moved in together. I started hooking up with random girls from work happy hours. It was honestly just because I was lonely. But I felt like a scumbag. I don't know why I did that.
Sasha: It was just really toxic at our apartment. We were very overworked and always gross and hungover. I hated being there.
Paul: I hated being there. But unlike Sasha, I never had anywhere else to go. I remember the apartment being really messy. I'm a neat freak. Her stuff was always everywhere. Like, there would be silk dresses and boots thrown on the couch, and a blow-dryer with hair everywhere sitting on the kitchen table. She never, ever washed her dishes, either; that made me nuts.
Sasha: The guy I was sleeping with, my boss, had a house in the Hamptons. I started going there every weekend. And after about six weekends, I eventually came back, and Paul was totally moved out. No note, no text, nothing. He was gone.
Paul: It was a culmination of things. My friend, a guy, needed a roommate, and it was a situation I could afford. But I had to fill the spot fast because he had other options. And also I felt very estranged from Sasha at that point. We were two ships passing, which was in large part due to our jobs, but also because we had terrible communication skills and she was just completely done with me. We both knew it.
Sasha: Oh, I forgot to mention, I paid the rent. He never paid for anything. It wasn't a huge deal since my family is wealthy and his isn't, so it was just more practical that way.
Paul: She loved reminding me that I was poor. That was fun.
Sasha: I called him the day I saw he had moved out. He picked up. It was a very short conversation. I said, "So we're done?" And he said, "We're done." And I said, "I'm sorry." And he hung up.
Paul: I vaguely remember a phone call. I said something like, "I'm sorry I didn't have the courage to do this in person, but we're over." And then she said, "Have a good life." I think she also apologized. It was ice cold. The whole vibe was really ugly.
Sasha: And after that, we stopped speaking completely. I went full on into my life with the boss and cliché young Wall Street–girl life. Money, sex, parties, jet-setting. It proved to be quite dark, but I had to go through it I suppose.
Paul: I licked my wounds and hooked up with a bunch of random women, but it wasn't my style. I wanted a healthy relationship. I met my now wife about a year after the Sasha era.
Sasha: It wasn't until two years ago, on a school playground, that we met up again. It had been like ten years since we saw each other at that hellscape apartment. We both have kids and we both live in Brooklyn now! He seems happy, as am I — well, as happy as a working mom with a toddler can be. I remember nudging my husband at the park, like, "Holy shit, that's my ex. He fucking hates me. I'm warning you …" And then I walked over and Paul was perfectly sweet. His wife is beautiful and they seem very, very happy. His kid is insanely cute. I was like, "Get that child a modeling contract." They're a beautiful family. I'm happy for him.
Paul: I totally froze when Sasha tapped me on the shoulder. It was like seeing a ghost. I felt very anxious and didn't know how to handle it. My wife was the one who made the whole thing less awkward. She knew all about Sasha — our relationship was still raw when my wife and I met — so I think she was eager to put a face to the name after all these years. My wife handled it all with grace; I was a clumsy fool about it. But Sasha seems to be doing well. Her husband looks like a nice guy. I believe they both have really big jobs at a hedge fund.
Sasha: Look, when Paul and I were together, I was young and overly ambitious and a little messy, or thirsty, I don't know the right word. I was an asshole, okay [Laughs]. I don't think our relationship was that scandalous, though; it all seems pretty standard for two kids trying to become investment bankers and getting a small taste of power and glamour.
Paul: I'd say I'm still pretty ashamed of that era. All the infidelity. My low self-esteem. It all makes me very grateful for the stable home life I have now — it's something I really cherish. I wouldn't trade it for the world.