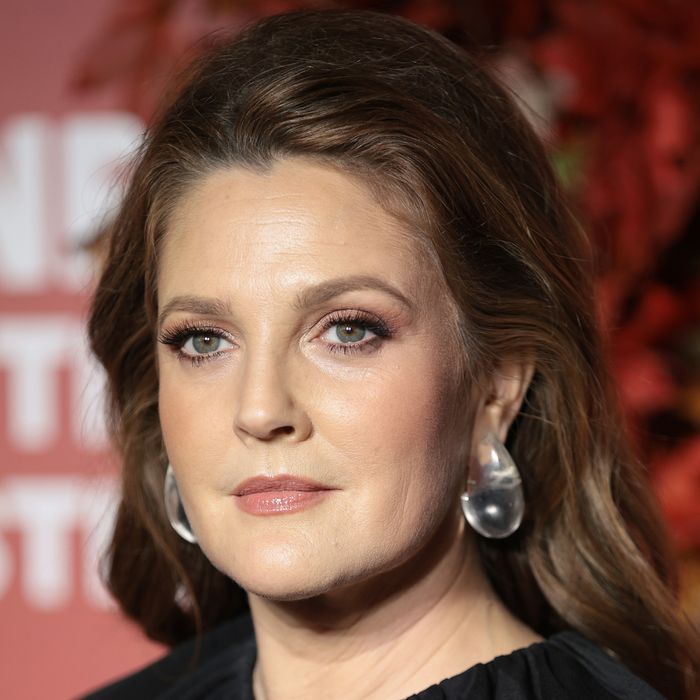 Photo: Dimitrios Kambouris/Getty Images for Albie Awards
Drew Barrymore does not regret opening up about her mother, Jaid, in a recent New York cover interview, but she certainly has thoughts about how certain publications interpreted what she'd said. In an Instagram video, Barrymore slammed tabloids for twisting her comments about her complex relationship with her mom and former manager into claims that she wishes her mom was dead: "To all you tabloids out there, you have been fucking with my life since I was 13 years old. I have never said that I wish my mother was dead. How dare you put those words in my mouth!"
Barrymore began acting before she turned 1, and her mom oversaw her career as a child star. As Barrymore explained to New York's E. Alex Jung, her mom took her to parties and nightclubs when she was as young as 8 — a dynamic Barrymore said fueled her alcohol and drug abuse from a very early age. Although her mother put her in rehab, she pulled her out to film movies twice — the first time, Barrymore said, after she'd been there for only 12 days. Barrymore emancipated herself when she was 14, but she told Jung that she still supports her mom financially, though the two have yet to reconcile.
Speaking about other actors who've publicly reckoned with difficult relationships with their mothers — including Brooke Shields and Jennette McCurdy, child star and author of the memoir I'm Glad My Mom Died — Barrymore said:
All their moms are gone, and my mom's not. And I'm like, Well, I don't have that luxury. But I cannot wait. I don't want to live in a state where I wish someone to be gone sooner than they're meant to be so I can grow. I actually want her to be happy and thrive and be healthy. But I have to fucking grow in spite of her being on this planet.
Later in the interview, Barrymore walked back criticism of her mother, confessing, "I dared to say it, and I didn't feel good." But even her clear statement that she'll "never not care" about her mom failed to stop tabloids from splicing her comments into headlines claiming she "wishes her mother Jaid was dead."
In her Instagram video, Barrymore clarified that by saying she "cannot wait," she did not mean she was excited for her mother to die but that she's not going to wait for her death to process their relationship. "I have been vulnerable and tried to figure out a very difficult, painful relationship while admitting it is difficult to do while a parent is alive," she explained. "Don't twist my words around or ever say that I wish my mother was dead. I have never said that. I never would."