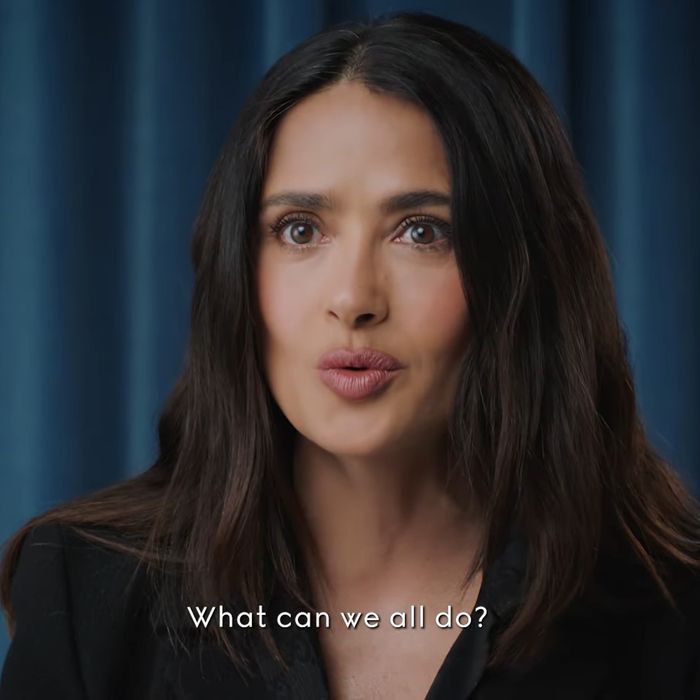 When asked, "What does equality mean to you?" model, activist, and fashion legend Bethann Hardison responds, "Equal to the same." The Invisible Beauty star is one of 35 activists and advocates featured in the latest Gucci Chime initiative from the brand and Academy Award–winning filmmaker Sharmeen Obaid-Chinoy.
The series of films marks ten years since Gucci Chime was founded, when Hayek Pinault teamed up with Beyoncé and Gucci to inspire and strengthen voices in the fight for gender equality. The first-ever effort was the Sound Of Change: Live concert in London, which raised $3.9 million in donations and featured a performance from Beyoncé.
Now available to watch on YouTube and Gucci's social-media accounts, the films detail the stars' own personal experiences and definitions of equality. In a snippet of Hardison, she speaks on oppression and the women of Iran and recounts her experiences in the fashion industry. "Equality is something that really is very important, especially in areas where it can change the culture for other people affected," she explains over the phone. "It's so important when an organization takes it upon themselves to make a difference and put their money and backbone behind it, especially those who can afford to do it and have a stronger platform."
Hardison, who has worked with Gucci since 2019 on social-justice and community-based efforts, says, "I've very proud of what they do and what we've accomplished because it's really valuable." Along with this campaign, Gucci is working with grassroots organizations and nonprofits for gender equality worldwide. The African American Policy Forum, the Center for Human Rights in Iran, and Equality Now are just a few organizations it's partnered with so far.
You can watch the 10 Years of Gucci Chime trailer below.