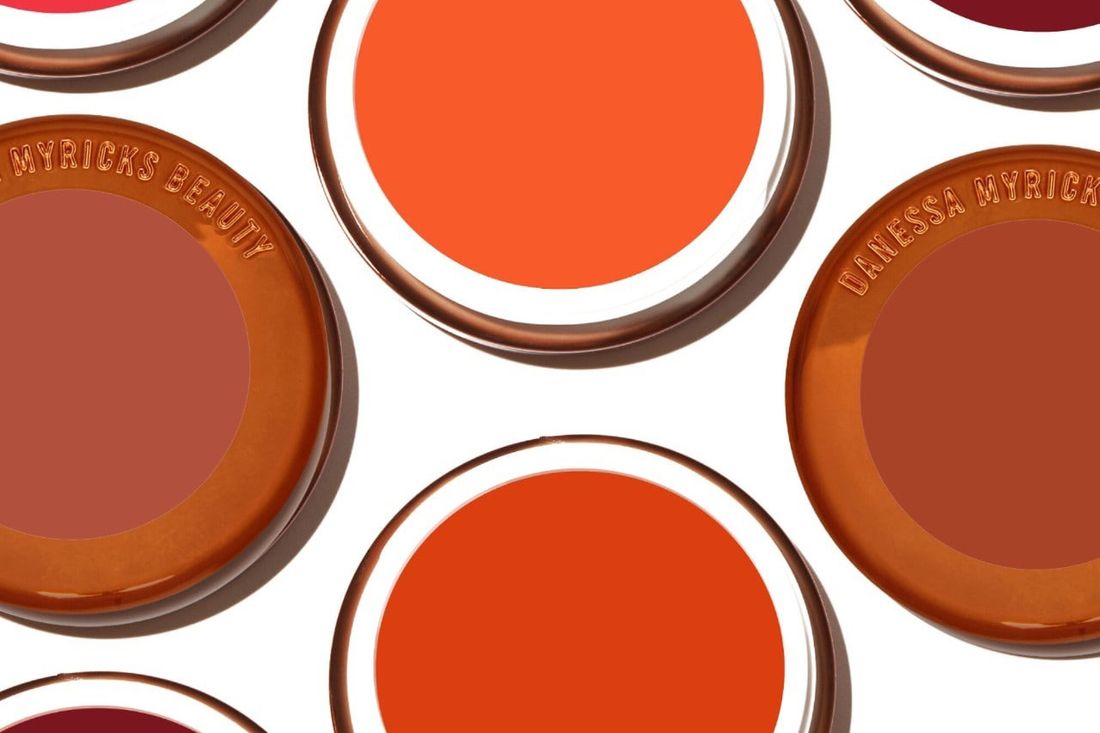 Despite working in the beauty industry for almost a decade, I've still yet to master the art of contouring. Theoretically, I understand it — you're adding shadows via darker colored products to sculpt and define your facial anatomy, molding your bone structure like Michaelangelo would if he had access to his local Sephora. Except it still feels like an extra step in my makeup routine when I'd really just like to stick with my standard lineup of cosmetics: Tinted brow gel, mascara, lip balm, and of course, blush.
You know those products that you refuse to leave the house without applying, lest you look like a Victorian child who's contracted tuberculosis? That's blush for me — the workhorse that keeps my complexion looking refreshed and vibrant no matter how many bottles of wine I split at dinner the night before. Given my devotion to rosy-hued cheeks, I wondered if I could simply use my favorite formulas to sculpt my face rather than keeping a contour product stocked in my bathroom. Or would I wind up looking like an extra in a John Hughes movie, and not in a cool way?
"You can really shape [blush] just as you would with contour," reveals Katie Jayne Hughes, my go-to makeup artist whenever I have pressing beauty questions. "It's still creating a shadow, but I would be a little more precise with the shade." She explains that while my usual blush colors like bubblegum pink and brilliant coral are all fine and dandy to contour with if you want an '80s-inspired look, a pink with a beige or peach undertone that's darker than your complexion is the way to go. Just make sure the shade is richer than your skin tone, otherwise it won't show up and you've wasted part of your hard-earned beauty budget.
Cream or powder blush can work for this look depending on how dewy or matte you'd like your skin to appear, so keep a small- to medium-sized stipple brush on hand to blend your favorite formula. But where exactly should you apply your blush if you want a beautifully sculpted effect?
According to Hughes, it's crucial to not only focus on your cheeks to make this look appear as natural as possible, especially if you want a more effortless aesthetic in comparison to a typical heavy contour. "Go in at the hairline with blush and go anywhere where the sun is going to hit, at the high points of the face," she says, like the tops of your cheekbones. "Then, just filter it down into the hollows [of your cheeks]." You can even contour your nose with a pink-meets-beige blush, aligning the product on either side of your bridge for a slight shadow that looks like you spent a bit too much time in the sun (which you would never do because sunscreen is your best friend).
If you want to test out the faux sunburn trend while also sculpting your face with ease, and keeping your products streamlined, it might be time to test out these three techniques for summer. Who needs a vacation when you know how to contour your face with blush like a professional makeup artist?
Revlon Powder Blush in Mauvelous
If you're worried about overdoing your blush when testing out this contour technique, a buildable powder blush is ideal for keeping the look as natural-looking as possible.
Nudestix Nudies Blush Stick in Bare Back
A stick formula is almost too easy for targeted application, and the matte finish will help keep your skin looking fresh from morning to night.
Victoria Beckham Beauty Cheeky Posh in Knickers
A light peach shade is summer personified for a barely there shadow that complements even the palest skin tones.
Westman Atelier Baby Cheeks Blush Stick in Chouchette
There's nothing like a healthy flush on your cheeks no matter the season, and this shade captures that essence perfectly with just enough neutral tones to effortlessly sculpt your face.
Charlotte Tilbury Cheek to Chic in The Climax
For darker skin tones that still want a pop of color without an additional contouring step, this two-tone powder blush is just what your makeup bag was missing.
Danessa Myricks Beauty Yummy Skin Blurring Balm Powder Flushed in Rosé N Brunch
To help smooth your complexion and contour your bone structure, this neutral rose balm powder is a must-have.
Glossier Cloud Paint in Dusk
The brown undertones of this easy-to-use blush are just begging to sculpt your cheekbones to perfection.
This advertising content was produced in collaboration between Vox Creative and our sponsor, without involvement from Vox Media editorial staff.