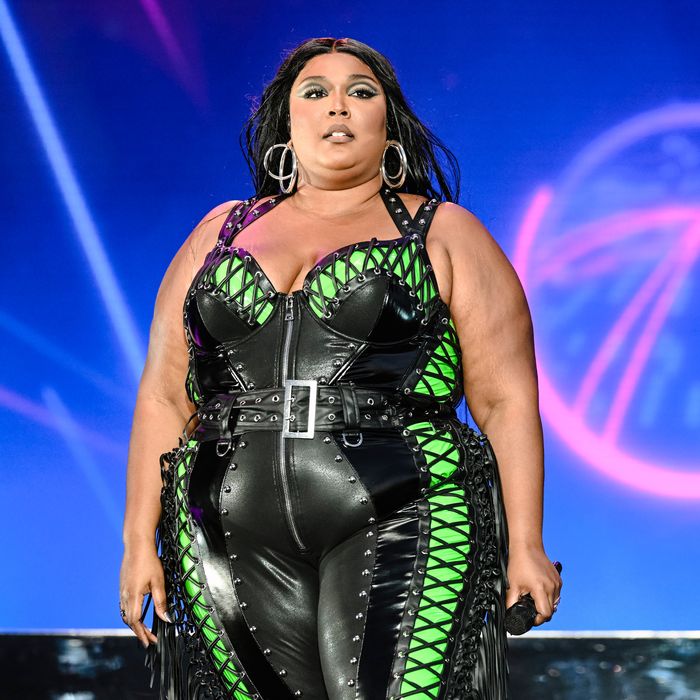 Photo: Steve Jennings/WireImage/Getty Images
Some people just can't seem to stop obsessing over Lizzo's body. On Wednesday, the singer addressed criticisms and online bullying about her weight, which is often masked as concern for her health, in a string of now-protected tweets.
After YouTuber Layah Heilpern tweeted a video of Lizzo's tribute to Tina Turner, musing about Lizzo's weight and diet and adding a laughing emoji, Lizzo wrote, "I JUST logged on and the app and this is the type of s–t I see about me." Lizzo said that even though she never searches for her own name and just wants to spend her time online watching dance videos and science news, she sees the comments about her weight "on a daily basis."
"It's really starting to make me hate the world," she continued. "I'm tired of explaining myself all the time and I just wanna get on this app w/out seeing my name in some bullshit." She also said that all the talk of her weight made her feel like quitting her music career.
In response to a tweet that suggested that she is intentionally not trying to lose weight because being plus-size is part of "her brand," Lizzo wrote, "I'm literally just trying to live and be healthy. This is what my body looks like even when I'm eating super clean and working out!"
Throughout her career, Lizzo has called people out for ignorant and bullying comments about her weight and obsession with thinness, but it sounds like she's had enough. "The Love definitely do not outweigh the Hate on social media … all because I'm fat????" Lizzo tweeted. "This is CRAZY." We agree.