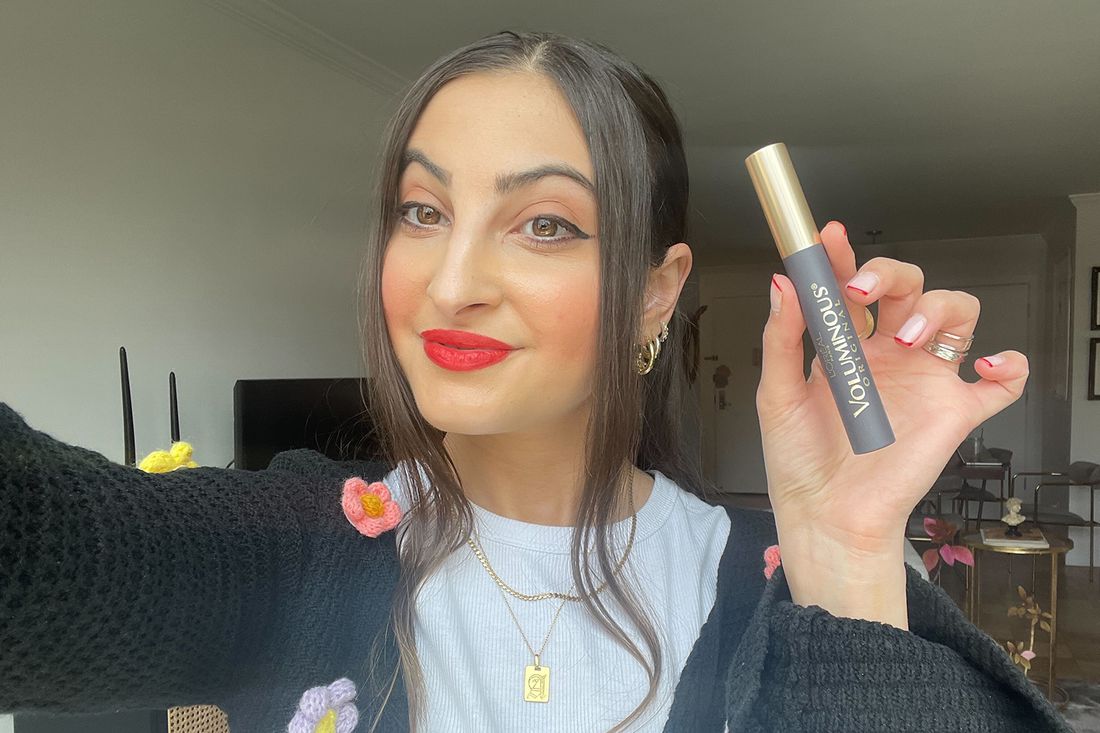 Photo: Alanna Martine Kilkeary
Let me set the scene: It's spring of 2011 and I'm sitting in the classroom behind my high school gymnasium-slash-theater applying my makeup for our first performance of Stephen Sondheim's Into the Woods. I played none other than Cinderella's wicked stepmother, which meant that I got to be not only a little barbaric in my performance, but also a little barbaric with my makeup look, too.
I swiped on mounds of blush and purple eyeshadow, and used a bright red lipstick to trace just outside of my lip lines, which I felt captured the non-intentional comedic essence of my character. To complete the look, I reached for the L'Oréal Paris Voluminous Original Washable Bold Eye Mascara, a tube that I randomly purchased on a trip to Harmon when shopping for the show. I can't remember what drew my 17-year-old self to this particular mascara at the time, but I do remember choosing to wear it that night because I felt that it really enhanced my "evil stare" and made my eyes pop under the stage lights. As I grew older and started wearing makeup for myself and not just for my characters, I realized that I loved this mascara just as much off stage as I did on.
Ask any beauty aficionado out there and they'll tell you that this formula is a cult classic and helps build up the thickness of your lashes five times more than their natural look. While I didn't know it at the time, this mascara contains panthenol and ceramide-r, conditioning agents that help soothe and soften the look of your lash fringe. The brush is big and bristly, which makes application easy and sort of helps you effortlessly glide the pigment on — no need for extra wiggling (probably another reason why I loved it so much as a virgin mascara user).
I think the reason why I've stuck to this formula since my wicked stepmother days is because I've only found a few alternatives that live up to it and don't clump or flake. Indeed, this Voluminous Original formula stayed intact throughout my performances then and throughout my long work days now, and nicely separates each individual lash for an even-looking, defined finish.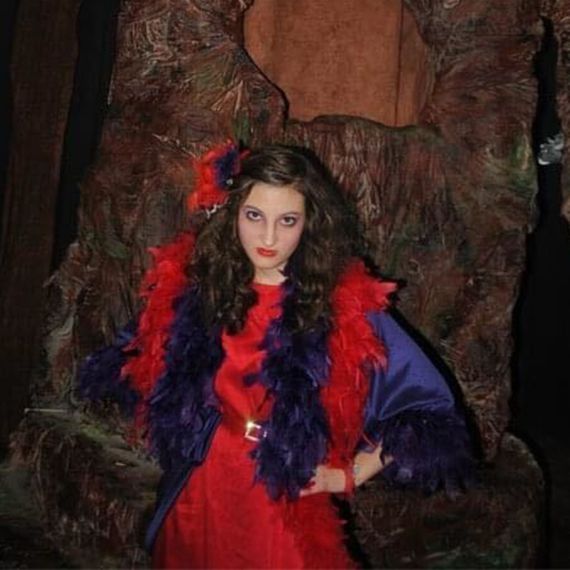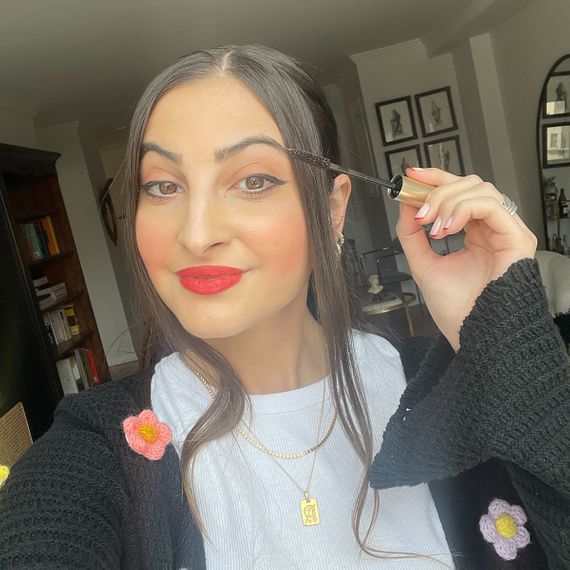 Today, my makeup skills have certainly evolved from my high school theater era (I like to apply it vertically instead of horizontally to help separate the lashes, for example), which has made me branch out to other formulas, but my standards are still extremely high when choosing new ones to try. Currently, I'm loving the L'Oréal Paris Telescopic Lift Washable Mascara which offers instant definition, soft texture, and tons of pigment. It, too, offers that silky, soft lash finish that really makes your eyes pop just like the Voluminous Original formula, but focuses more on lift rather than volume.
But no matter how many formulas I switch to on occasion, I still find myself going back to the tried-and-true Voluminous Original. And even though I didn't know it at the time, 17-year-old me was onto something about how special the formula is — it doesn't only exceed my expectations of volume and length, but it also actually has the ability to lift the look of my entire face. I chocked it up to the fact that it enhanced my evil stare back then, but little did I realize that it would be defining, lifting, and brightening my makeup look every day nearly twelve years later. Reapplying Voluminous Original takes me back to those theater days when I was just discovering the excitement of makeup, and has bottled up the very essence of those moments in its tube and wand. For that, I'm forever grateful.
This advertising content was produced in collaboration between Vox Creative and our sponsor, without involvement from Vox Media editorial staff.