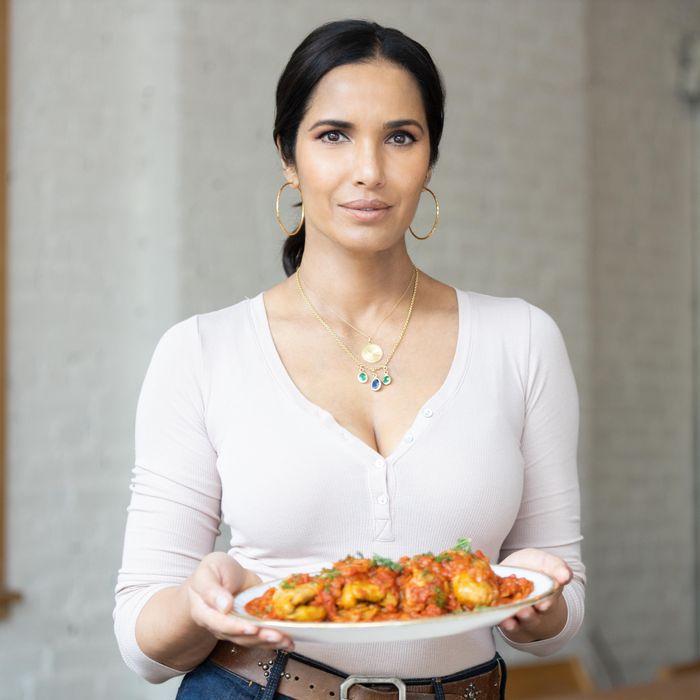 Photo: Craig Blankenhorn/ HULU
Padma Lakshmi is leaving Top Chef after 17 years of hosting and producing the Emmy-winning food competition show. Lakshmi announced her departure on Instagram following the finale of the show's 20th season, where competitors from Top Chef's international iterations returned to vie for the title in London.
"After much soul searching, I have made the difficult decision to leave Top Chef," Lakshmi wrote. "I am extremely proud to have been part of building such a successful show and of the impact it has had in the worlds of food and television." She added that she plans to focus on her Hulu show, Taste the Nation, her books, and "other creative pursuits."
Lakshmi has hosted and produced Top Chef since its second season in 2006 and has remained one of the few constants throughout its run, alongside head judge Tom Colicchio. Over the years, she has pushed to lead change in the restaurant and food-media industries by expanding the pool of competitors and highlighting non-western food. Even though she's packing up her knives, her infectious hosting skills will still be on full display over at Hulu.