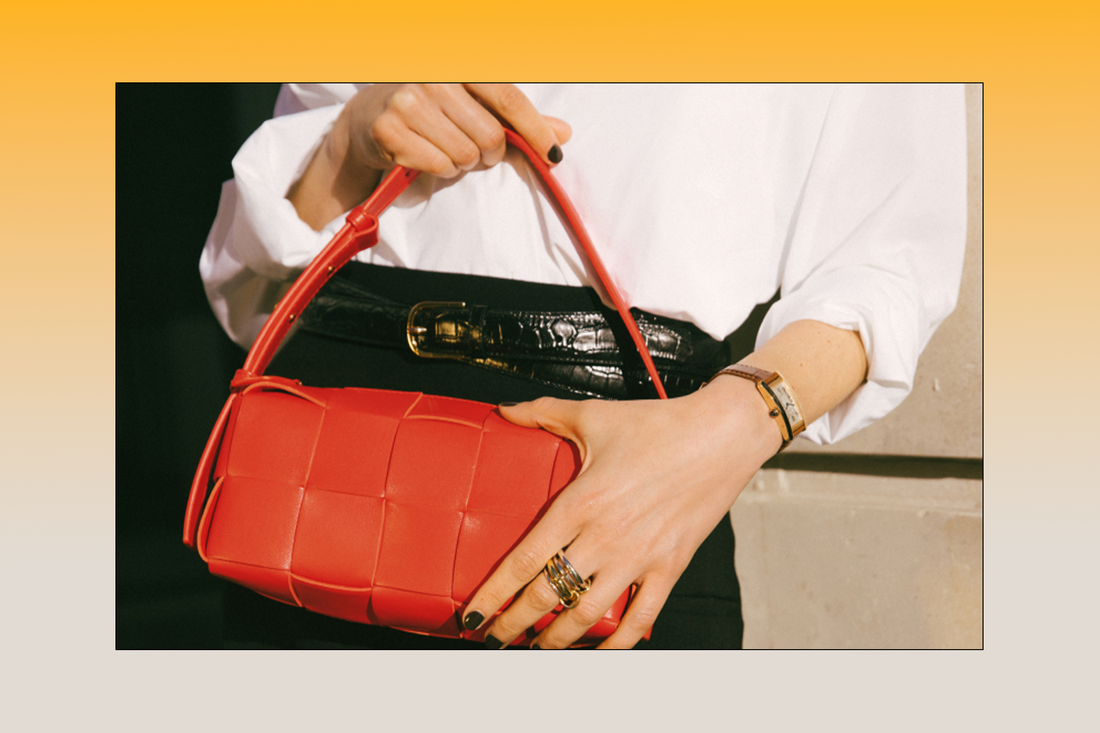 Don't deny it — we all become a different person when summer hits. One day you're bemoaning the weather and contemplating canceling your evening plans for the third time in a week and the next you're suddenly shutting your work laptop at a reasonable hour, starting every (alfresco) meal with a cocktail when you don't typically drink, and spewing the history of Martha's Vineyard to anyone who will listen. Who even are you?
This season, we're empowering you to embrace that warm-weather persona to the max, stylish outfit and all. NET-A-PORTER's curated Summer Edit has everything you need to dress the part, from designer capsules to exclusive pieces you can't shop anywhere else. After all, why be you, when you could be summer you wearing The Row and Loewe?
The person who uses "summer" as a verb
If you spend any time on the Cape, you know that the unofficial official uniform is butter-colored linen everything. This set is all about impeccable tailoring disguised in effortless silhouettes, punctuated with minimal but impactful accessories. In other words, they're the epitome of quiet luxury. Go for a crisp outfit in varying shades of cream and taupe finished off with a true status symbol of stealth wealth: A Spinelli Kilcollin ring. All that's left is finding a yacht to complete your aesthetic vision.
1) Stella McCartney + NET SUSTAIN Organic Cotton-Poplin Shirt, $750 2) The Row Bufus Pleated Cotton-Poplin Straight-Leg Pants, $1,150; 3) Petar Petrov Open-Back Striped Ribbed-Knit Halterneck Bodysuit, $540; 4) The Row Rubber Flip Flops, $650; 5) Cartier Tank Française Automatic 30mm Medium Stainless Steel Watch, $4,700; 6) Spinelli Kilcollin Cici Set of Four 18-karat Yellow and Rose Gold and Sterling Silver Rings, $4,600
The person who's all play and no work
You know what they say: Dress for the job you want, not the one you have. And when your dream job involves setting your Slack away status with the palm tree emoji from Memorial Day until Labor Day, you can toss all workwear out the window. A dramatic, sultry crochet dress is decidedly NSFW in the best way possible. Combined with spicy metallic lace-up Gucci sandals and an even spicier red Bottega Veneta bag, you're ready to make out-of-office chic your permanent sartorial state.
1) Alanui Mother Nature Crocheted Cotton Maxi Dress, $1,255; 2) Gucci Embellished Metallic Leather Sandals, $850; 3) Bottega Veneta Small Cassette Intrecciato Leather Shoulder Bag, $2,500; 4) Alighieri The Lunar Rocks Gold-Plated Necklace, $325; 5) Foundrae Medium Strong Hearts 18-karat Gold Necklace, $20,500
The person who exclusively drinks Hugo spritzes
You may be a martini person any other time of year, but come summer you can't seem to stop ordering a Hugo spritz wherever you can find it (and even where you can't). A bright, blooming dress complements your floral-forward drink, while brown leather-accented accessories complement the dress. The entire vibe gives playfully carefree — you've got nothing to do but sit back and relax.
1) La DoubleJ Eve Open-Back Floral-Print Chiffon Maxi Dress, $1,490; 2) Tod's Kate Whipstitched Raffia-Trimmed Leather Slides, $825; 3) Saint Laurent Manhattan Leather Shoulder Bag, $3,300; 4) Loewe Eyewear Square-Frame Acetate Sunglasses, $380; 5) Spinelli Kilcollin 18-karat Gold Diamond Hoop Earrings, $3,200
The person who still insists on wearing black
Even buttoned-up city types can let loose during the summer — just don't expect them to give up their love of wearing all black. If this sounds like you, a matching vest and trouser combo is just the right compromise. It's polished, but with an air of relaxation. You could be heading to the office, or you could be heading to a flea market day date. Anything's possible.
1) WARDROBE.NYC Cropped Grain de Poudre Wool Vest, $648; 2) WARDROBE.NYC Pleated Grain de Poudre Wool Low-Rise Pants, $972; 3) Gucci Horsebit-Detailed Leather Loafers, $920; 4) Oliver Peoples + Khaite Cat-Eye Acetate and Gold-Tone Sunglasses, $525; 5) Bottega Veneta Gold-Plated Crystal Hoop Earrings, $820; 6) The Row Ribbed Cashmere Socks, $220
The person who makes the beach their entire personality
You've waited all year for that first chance to feel the salty air on your face and the sand between your toes. As soon as summer hits, you're suddenly in your pisces era (and you're not even a water sign). This season, make living in bikinis with permanent sea salt waves and a sun-kissed glow a lot more glamorous with Chloé + Eres and Hunza G. It's a look that's got big Amalfi Coast energy, even if you're just heading to your local watering hole.
1) Chloé + Eres Patricia broderie anglaise linen shirt, $1,940; 2) Hunza G + NET SUSTAIN Juno Twist-Front Seersucker Bikini, $250; 3) Chloé + NET SUSTAIN + Eres Broderie Anglaise Leather Flip Flops, $725; 4) Celine Eyewear Cat-Eye Tiger-Print Acetate Sunglasses, $440; 5) David Yurman Stax 18-karat Gold Diamond Bracelet, $4,800
This advertising content was produced in collaboration between Vox Creative and our sponsor, without involvement from Vox Media editorial staff.