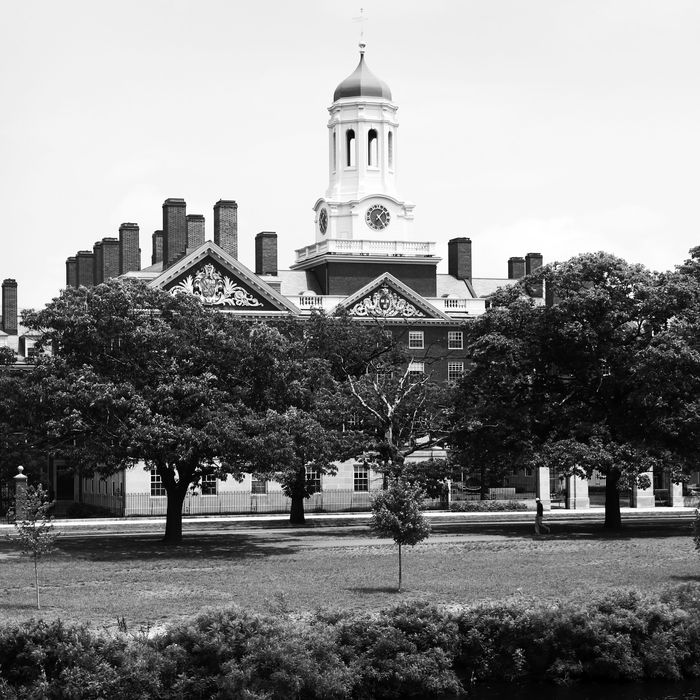 Photo: Maddie Meyer/Getty Images
The Supreme Court has ruled that affirmative action in college admissions is unconstitutional, ending decades-old policies that have allowed universities to cultivate more diverse student bodies. The Court's conservative supermajority overturned the admission programs at the University of North Carolina (which is public) and Harvard University (which is private) in 6-3 and 6-2 votes, respectively. (Justice Ketanji Brown Jackson recused herself from the Harvard case because she'd previously served on the school's Board of Overseers.) In the majority opinion, Chief Justice John Roberts wrote that the universities' admissions policies "violate the Equal Protection Clause of the Fourteenth Amendment."
The Court had upheld race-based admissions programs twice in the past 20 years, most recently in 2016. The lawsuits against UNC and Harvard were brought by the group Students for Fair Admissions, led by Edward Blum, a conservative activist who has waged a long campaign against affirmative action and who previously helped decimate the Voting Rights Act.
While white women have historically been the greatest beneficiaries of affirmative-action policies, if the experience of other higher-education institutions serves as an example, the decision will have profound consequences for students of color. In amicus briefs filed to the Court by the University of Michigan and the University of California, the schools outlined how state bans on affirmative action impacted enrollment. In California, Proposition 209 outlawed affirmative action in the late 1990s — and despite the University of California implementing other measures to increase diversity, doing so remains a challenge. For example, in 2019, Latinos made up 52 percent of California's high-school graduates but only 15 percent of the freshman class at UC Berkeley. And in Michigan, a state that is 13 percent Black, voters passed a ballot measure banning affirmative action in 2006. The University of Michigan then saw the enrollment of Black students drop from 7 percent in 2006 to less than 4 percent in 2021, while Native Americans' enrollment dropped from 1 percent in 2007 to 0.11 percent in 2021.
In her dissent in the UNC case, Jackson — the first Black woman to serve on the Court — called the majority's decision "truly a tragedy for us all."
"Although formal racelinked legal barriers are gone, race still matters to the lived experiences of all Americans in innumerable ways, and today's ruling makes things worse, not better," she wrote. "The best that can be said of the majority's perspective is that it proceeds (ostrich-like) from the hope that preventing consideration of race will end racism. But if that is its motivation, the majority proceeds in vain. If the colleges of this country are required to ignore a thing that matters, it will not just go away. It will take longer for racism to leave us. And, ultimately, ignoring race just makes it matter more."
The majority made one notable exception to its ban on race-conscious admissions: military academies. The irony of that carve-out was not lost on Jackson, either. "The Court has come to rest on the bottom-line conclusion that racial diversity in higher education is only worth potentially preserving insofar as it might be needed to prepare Black Americans and other underrepresented minorities for success in the bunker, not the boardroom (a particularly awkward place to land, in light of the history the majority opts to ignore)," she wrote in her dissent.