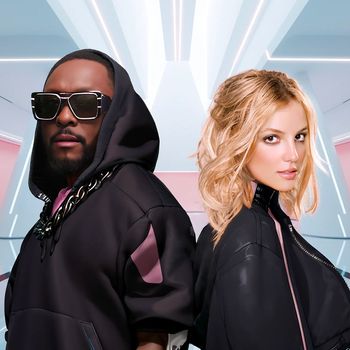 The last time Britney Spears and Will.i.am released a song together, Barack Obama had just been reelected. The song, 2012's "Scream & Shout," with its repetitive chorus and electronic thumping beat, quickly rose to the No. 3 spot on the Billboard "Hot 100" chart and spawned several remixes. Impressive, though its real success has been for me, personally. I suspect it was engineered in a lab to serve as the soundtrack for my workouts. At nearly five minutes, it's the perfect length to push you through the final part of a hard run or spin class. The tempo, no matter how much you're struggling to lift some dumbbells, will keep you on track. That the core lyrics are extremely relatable doesn't hurt either.
Now, over a decade later, the musical duo is back and sticking with the formula that worked before. Their new single, "Mind Your Business," is ostensibly about people constantly nosing around in Spears's business, but actually about helping me keep rhythm during squats, burpees, and pushups. It has a catchy synthetic beat, a chorus that largely involves Spears repeating the same few simple phrases. Those include: "Where she at?," "What she do?," "Where she go?," and, of course, "Mind your business, bitch." Spears and Will.i.am have created another perfect exercise anthem; congrats to the cardio-loving public.
Whether "Mind Your Business" will reach the heights of "Scream & Shout" or Spears's most motivating track, "Work Bitch" — which Will.i.am produced— remains to be seen. Still, I am nonetheless grateful for their contributions to the gym-music canon.