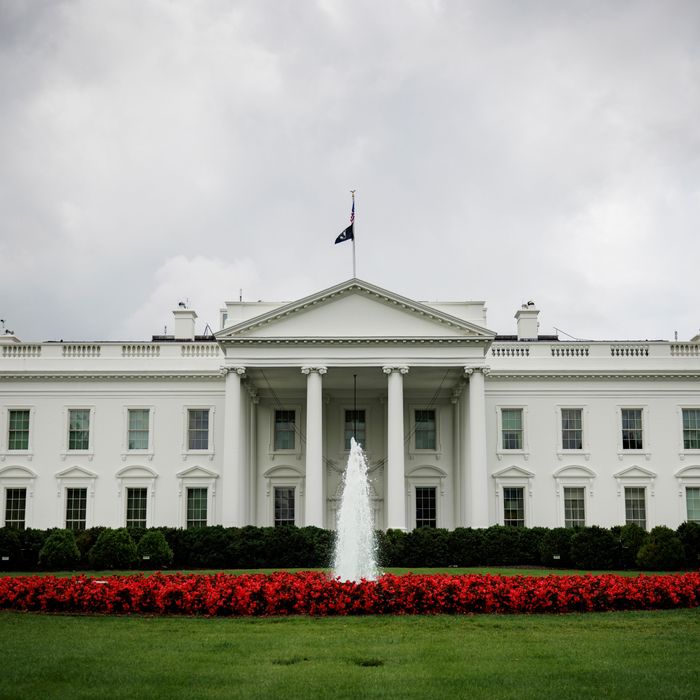 Photo: Samuel Corum/Getty Images
Evacuate, call the fire department, and bring in the emergency crews: That's what the Secret Service did earlier this month after someone left cocaine lying around the White House. To judge from an NPR report, authorities didn't immediately know what the unidentified white powder they found in the West Wing was. But having run it through multiple rounds of testing, the Secret Service confirmed: It's blow.
The Washington Post reported that White House staffers are allowed to give tours of the West Wing, typically on weekends or at night, but guests still have to go through a security screening beforehand, and they also have to leave their phones in boxes before entering the West Wing. The powder was apparently found in the vicinity of those boxes. (For what it's worth, President Biden was at Camp David at the time.)
Though the local fire department determined that the abandoned cocaine posed no active threat to White House workers and residents, authorities spent the week trying to figure out who brought the drugs into the building. The Secret Service said on July 12 that it was closing its investigation. Without latent fingerprints or usable DNA, the agency and the FBI couldn't identify a culprit. A source familiar with the investigation told NBC that "the leading theory is that the substance belonged to one of hundreds of visitors who traveled through the building over the weekend."
This post has been updated.