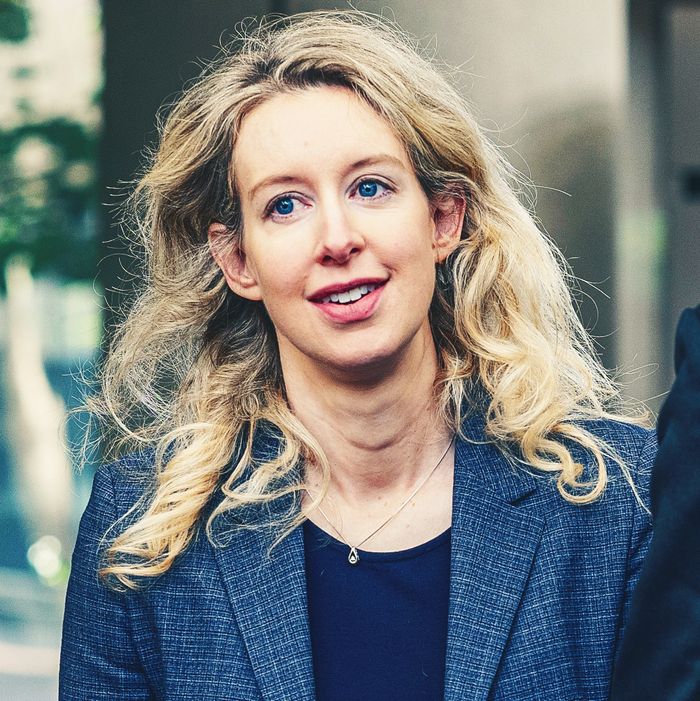 Photo: David Paul Morris/Bloomberg via Getty Images
At the end of May, 16 months after she was found guilty of defrauding investors, disgraced Theranos founder Elizabeth Holmes reported to a women's prison camp in Bryan, Texas — incidentally, the same minimum-security facility where former Real Housewife Jen Shah is serving time (also for fraud). Her surrender, which came after repeated delays by her legal team, initially marked the beginning of her 11-year sentence, though updated prison records indicate she'll serve closer to nine years.
In December, Holmes appealed her conviction for defrauding investors when she ran Theranos, the company she founded and claimed created a device that could run a suite of medical tests with just one drop of blood, when it couldn't do much of anything. Her lawyers alleged mistakes and misconduct during the trial and argued that Holmes should be allowed to stay out of prison while they work on the appeal because she was not a flight risk or a danger to the community. In February, they cited the birth of her second child as another reason she should be allowed to delay beginning her prison sentence, according to CBS. Although they succeeded in delaying her initial surrender date in April, their request to keep her out of prison while she appeals was ultimately denied.
According to NPR, Holmes hasn't exhausted her appeals process and can continue to fight her conviction from prison. Her projected release date was recently updated by the Bureau of Prisons and appears to be nearly two years shorter than initially stated. It's not clear why the length was changed, but release projections can fluctuate depending on jail-time credit, completion of substance-abuse or other treatment programs, and good behavior. Holmes's former business partner, Sunny Balwani, has also shaved two years off his 13-year sentence.
Judge Edward Davila has ordered the ex-Theranos founder to pay $452 million in restitution to her investors, including Rupert Murdoch, Betsy DeVos, and the Walgreens drugstore chain. Her co-defendant, Balwani, who has already begun serving his sentence, will be held jointly liable for the sum, contributing $1,000 on top of Holmes's $250 per month. In June, Holmes's legal representation claimed she won't be able to meet her share of the payments owing to "limited financial resources."
Before her trial began, Holmes was living on a 74-acre Silicon Valley luxury compound with her new husband, William "Billy" Evans, the son of a hotelier. They share two children, 1-year-old son William and a 3-month-old daughter named Invicta (after a Latin word meaning invincible, undefeated, or unconquered). A week into her sentence, Evans's and Holmes's parents visited her in prison — per NPR, her family will be allowed to see her every weekend. It isn't clear just how much of her sentence Holmes will end up serving. The Wall Street Journal reports that many inmates at the prison camp in Bryan are released early for good behavior and participation in prison programs, including training Labrador puppies to become service dogs.
This article has been updated.