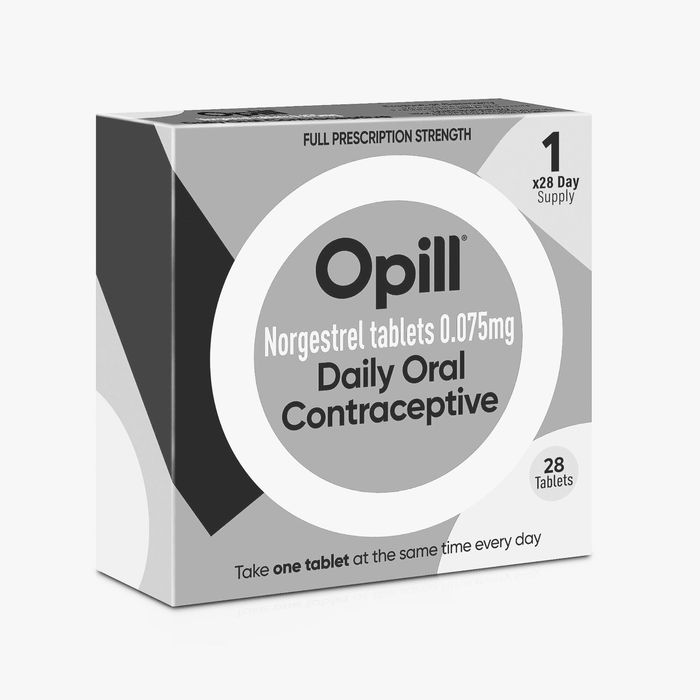 In a major win for reproductive-rights advocates, the Food and Drug Administration has approved the first birth-control pill to be sold without a prescription in the United States. The move could significantly expand access to contraception at a time when access to abortion care is being rolled back across the country following the overturn of Roe v. Wade.
Opill, a daily, progestin-only oral contraceptive, will be available over the counter and in online retailers sometime in early 2024, according to its manufacturer, Perrigo Company. There will be no age restriction on sales, and the company has yet to say how much the medication will cost. However, Perrigo said in a statement that it is committed to making Opill "accessible and affordable," including by creating an assistance program to provide the medication at no cost for certain patients.
Research has found that an estimated 45 percent of the 6 million pregnancies occurring every year in the U.S. are unintended. Hormone-based birth-control pills are the most widely used contraceptive method in the U.S., but patients have needed a prescription since this method became available in the 1960s, even as birth-control pills became available over the counter in over 100 other countries. Health organizations, including the American Medical Association, American College of Obstetricians and Gynecologists, and American Academy of Family Physicians, have long supported making birth-control pills available without a prescription. There's strong interest among patients too: In a survey conducted by the health-care research organization KFF, 77 percent of women of reproductive age said they were in favor of making birth-control pills available over the counter.
Decades of research show progestin-only contraceptives like Opill are safe and effective.
Organizations such as the coalition Free the Pill, which has worked since 2004 to build evidence in support of OTC birth-control medication, celebrated the milestone approval. "Over-the-counter birth control pills will help bridge gaps in access and give people greater control over their reproductive health and lives," Victoria Nichols, project director at Free the Pill, said in a statement. "This is a movement win led by a coalition that recognized the potential of over-the-counter birth control pills and worked for nearly two decades to build the evidence, support, and partnerships necessary to make them a reality."