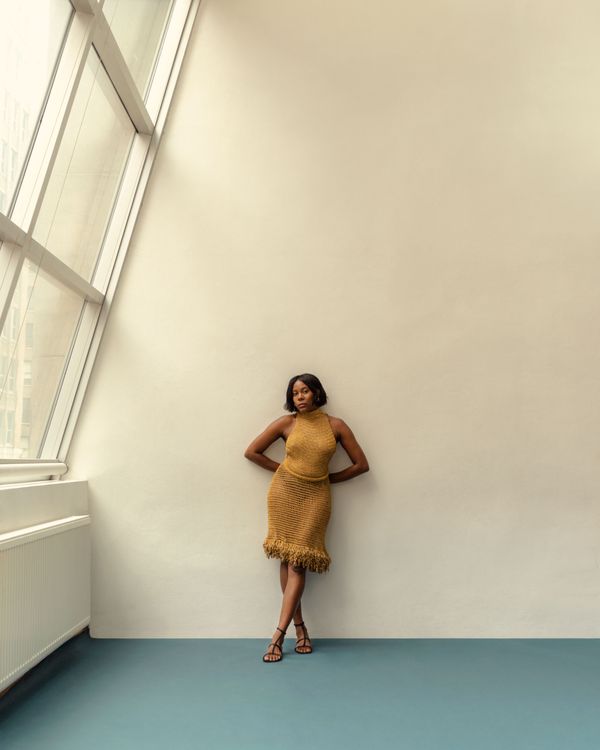 The hardest part of vacation is packing. Outside of condensing your beauty routine in TSA-approved containers, there's getting all your looks to fit into your carry-on. This week, the Cut's fashion director, Jessica Willis, solves that problem with a multipurpose dress you'll wear to the beach and literally everywhere else during your trip. Drawing from her three key style words, timeless, functional, and edgy, she's created a look worthy of a couple of Instagram carousels. Here's the full breakdown.
The hero piece: the crochet dress
When the dresses are this good, it's hard to choose just one — which is why we're focusing on two different hero pieces that can be worn to the pool, to a late lunch, or even to a beachside dinner.
While you've probably worn crochet dresses in the past (they're practically a requirement for tropical vacations), Willis's area of expertise is making the expected feel unexpected. She definitely delivers with the styling tips below.
Show some skin, strategically
The asymmetrical crochet dress from Jamaica– and New York–based brand Diotima is one of Willis's favorites because "it's backless and has a slit." She continues, "It's really interesting and sexy. The pattern and color are beautiful."
Instead of relying on a boring beach cover-up during your next vacation, try layering the Diotima dress over a bikini. When it comes to choosing your swimwear, Willis suggests keeping it simple. You're on vacation; no need to complicate things! "Play with contrasting colors so that your bathing suit is visible underneath the dress," she explains. "But if you prefer a more minimal look, stick to the color scheme."
Shape is key
While both hero pieces feature stunning patterns and colors, shape is also an important element that can make a crochet dress feel extra special. Proenza Schouler's beaded metallic design is "cinched at the waist and has a built-in band to give you that snatched look," Willis says. "It's also really, really low on the side, which is sexy."
Another pro tip? Skip a few layers. "You can wear your bathing-suit bottoms and just forget the top," Willis says. "The Proenza dress is going to give a little side boob, and the tight knit is going to be more sheer."
The only accessory you need is your vacation glow
After you've spent all day on the beach tanning (with sunscreen, of course) the next best accessory is bronzy skin. You don't need jewelry, but consider applying some body oil to play off the flecks of gold in the Proenza Schouler dress, and let your sun-kissed skin be the focus.
The Diotima dress also has plenty of interest with the mix of colors and textures, so again, no need to accessorize. Besides, it's the beach, and we all saw what happened to Kim Kardashian's earrings, so leave the diamonds at home.
Don't overcomplicate things
Keep it simple when it comes to shoes, Willis says. She opted to pair her look with strappy Ferragamo sandals. "This is a material you can get wet, but it doesn't stain. They're also comfortable enough to slide on for sightseeing and cool enough to wear to dinner and be a little more dressed up."
Think ahead when it comes to styling
We've discussed transitional dressing at length, and — surprise — a crochet dress fits the bill. Rather than letting the Diotima piece sit in your closet all winter long, Willis suggests wearing it as a top. Pair with vintage-wash denim or wide-leg black trousers, and add a jacket if necessary.
Get the Look
Now that you're convinced, here are six crochet dresses to shop before your next vacation.
Just like the Proenza dress, this option is perfect for the minimalists, and the golden shade will complement your tan.
For an edgier look, opt for this fringed and frayed cotton minidress that shows some more skin.
This dress is perfect if you're looking for something in between minimalist or maximalist — the loose shape and neutral cream shade lean more minimalist, while the intricate pattern leans more maximalist.
Covered in sparkly black sequins, this standout dress is perfect for going out.
If you want to add more color, look to Frame's collab with Julia Sarr-Jamois. It features a mix of fun but sophisticated brights and a barely-there silhouette.
This minidress works well for most outdoor occasions, but it's especially good if you have a white party coming up.