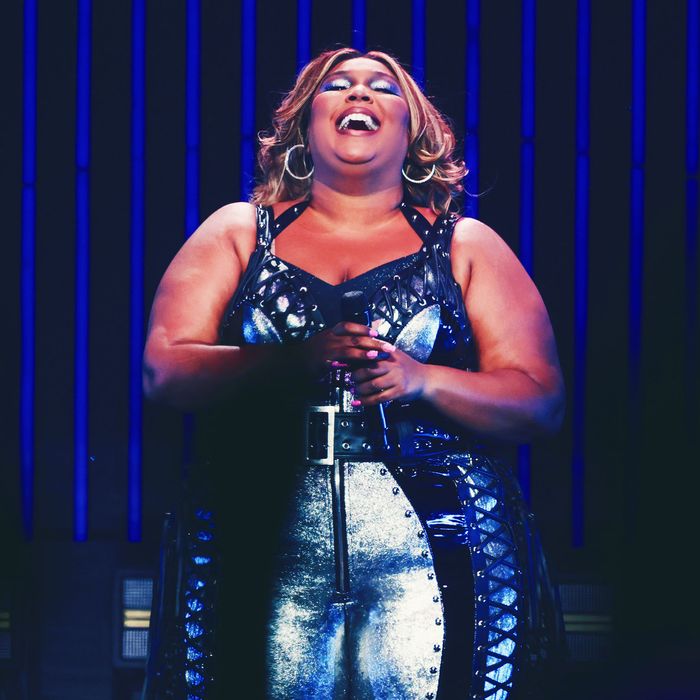 Photo: Dave Simpson/WireImage
In a world where everyone, regardless of gender or sexual orientation, can be categorized as one of three types of people — a Legolas girl, an Aragorn girl, or a Boromir woman — Lizzo has chosen her side. During the New Zealand stop on her Special tour on Thursday, the singer visited the Hobbiton set in Matamata, where the Shire portion of the Lord of the Rings movies was filmed. Tellingly, she dressed as Legolas for the occasion.
With long silver hair, pointed elf ears, and a green corseted jumpsuit, Lizzolas (as she referred to her Elvin self in an Instagram post) made her allegiance clear. Standing in the canonically round doorway of Bag End, Lizzolas, a talented flutist, also played a flawless version of "Concerning Hobbits," the movie theme, on the recorder. "Lizzolas in her natural habitat," she captioned the video. Katy Perry, who is married to Legolas in real life, tagged her husband and commented, "@orlandobloom coming fer yer job."
In different Instagram post, Lizzo wrote that she was "house hunting" in the Shire. Who knows? Maybe we'll see Lizzolas in the next LOTR spinoff.