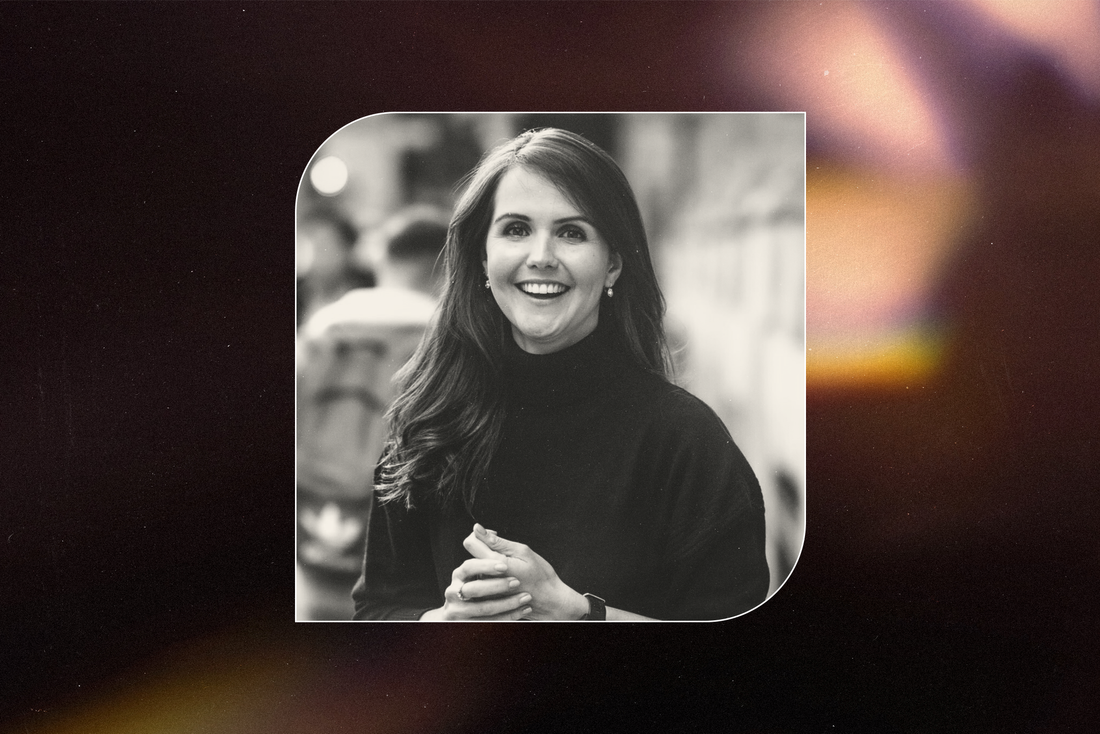 Photo-Illustration: Kelly Millington; Photo: Jo Goodall
Questions every millennial likely asked themselves as a teen: "Will my acne ever go away," "when will I get my period," and "why do my friends hate me?" These same questions still apply for teens today, and while posing them hasn't gotten any less mortifying, it has perhaps gotten easier thanks to technology. If you're a millennial, you likely only had a handful of trusted people to turn to for tailored answers to your very specific questions — your parents, your physician, a school counselor, perhaps a friend or older family member, or even a teen magazine. Now, there's an app for that, and it's called luna.
As the world's first digital health companion for teens, luna is a one-stop shop to help navigate adolescence. It's a safe space for teens to learn new things, ask anonymous questions, track how they feel, and ultimately better understand health and well-being topics that aren't always talked about or taught in school. And unlike TikTok where anyone can share unverified health advice, luna is co-created with medical experts, including doctors trained in obstetrics and gynecology, psychiatry, and dermatology (to name a few), so all the content is medically reliable.
"My co-founder Jas Schembri and I remember how difficult it was being a teen," Jo Goodall, luna's co-founder, shares. "Social media wasn't a thing back then so we didn't have the added pressures that this generation has now. We want to be a positive influence and safe space for them to understand themselves, their bodies, and the changes that they are going through at such a pivotal time in their life."
In other words, it's the resource everyone wishes they had when they were a teen. But getting it off the ground proved difficult for Goodall and Schembri, who knew that two female founders building a product that focuses predominantly on female issues would be a hard sell. Securing funding was challenging, but after raising capital and winning the Dell Women's Entrepreneur Network (DWEN) contest in 2022, the pair was able to launch the luna app in November 2022, about a year after they began working on it full-time.
"Taking every opportunity to get your brand out there is key when you are an early-stage startup," Goodall notes. "Winning the competition with Dell Technologies really helped raise our profile and spread the word about luna. Just the exposure and recognition from Dell was something money couldn't buy."
Prioritising a teen demographic was a risky move, but it was one Goodall felt strongly about. "We saw that femtech was really having its moment (rightfully so!) and there were lots of startups focusing on menopause, fertility, and menstruation more broadly, but none helping the teen demographic, which we think is actually when it is most important to be educated on the topics of health and wellbeing," Goodall says. "Teen girls are two times more likely than their male counterparts to suffer from mental health issues. Social media combined with the pandemic are hitting this generation of teens hard, and we think they need more positive and safe places to be educated on who they are and what is happening to them."
In her research, Goodall spoke to teens who told her they felt embarrassed, awkward, confused, and scared about growing up — and instead of asking doctors, parents, or teachers for information about their health, they were going to TikTok for answers. She knew she wanted to help normalise these topics for teens (and their parents). On luna, you can find content on all sorts of topics that teens often feel uncomfortable talking about: Periods, sex, mental health, friendships, and relationships. "We need to discuss them more openly so girls especially don't feel like they should be embarrassed, and so they know when to speak up if something is wrong," Goodall says.
One of the app's most popular features is "Ask luna," in which users can submit questions to a medical professional and read other submitted questions and responses — all anonymously. "We've had over 10,000 questions sent in so far, covering a range of topics from skin-care to periods and hormones to mental health and friendships," Goodall notes, with the most common questions centring around tips for weight loss, dealing with disagreements with friends, and starting your period. "It lets them know that they are not alone and that lots of other people are thinking and asking the same questions."
Ultimately, the stigma that teens face around talking about certain topics may always exist, but Goodall hopes luna provides a safe space where teens can feel like they're able to express and understand themselves better, one anonymous question at a time.
Learn more about DWEN and join the global network of female entrepreneurs here.
This advertising content was produced in collaboration between Vox Creative and our sponsor, without involvement from Vox Media editorial staff.