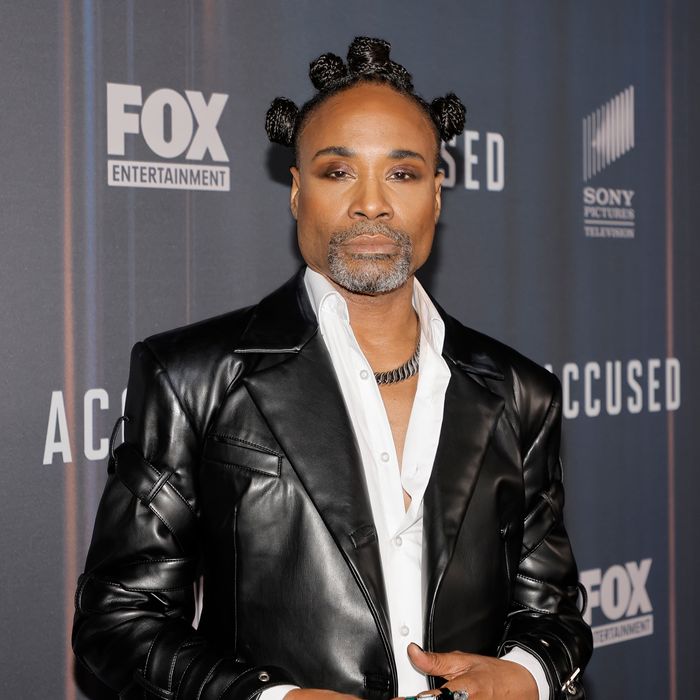 Photo: Kevin Winter/GA Image/The Hollywood Reporter via Getty
Nearly a month after SAG-AFTRA joined the Writers Guild of America in demanding higher pay, better working conditions, and stronger job protections, members of both unions say they are feeling the financial strain of the ongoing strikes. The action is expected to last for several months, thanks to the Alliance of Motion Picture and Television Producers, which has reportedly been resistant to negotiations. "The endgame is to allow things to drag on until union members start losing their apartments and losing their houses" is how one executive purportedly described the strategy to Deadline in July. Though the AMPTP has since agreed to resume talks with WGA, the delays appear to be working as predicted.
"I have to sell my house," Emmy, Grammy, and Tony winner Billy Porter recently told the Evening Standard. "Yeah! Because we're on strike. And I don't know when we're gonna go back. The life of an artist, until you make fuck-you money — which I haven't made yet — is still check-to-check."
Porter said that, beginning in September, he was supposed to star in a new movie and television show, but those projects are now on hold. "So to the person who said, 'We're going to starve them out until they have to sell their apartments' — you've already starved me out," he said. Notably, in keeping with strike rules that don't allow for the promotion of most new and upcoming film projects, Porter spoke with the Evening Standard about his music career, not his film or television projects. Of those who see the strike as "millionaires trying to get more millions," Porter said, "They think we're entitled. Meanwhile, we're getting six-cent checks," referring to low-paying residuals actors receive from streaming services. "It hurts my feelings."
Although the most famous Hollywood stars may make millions per project, they make up a small fraction of SAG's membership. (And some have contributed hefty donations to the SAG Foundation's Emergency Financial Assistance Program to help their colleagues manage in coming months.) Meanwhile, writers, who have been on their work stoppage since early May, and actors have spoken about struggling to make ends meet since the strikes began. Many have also pointed out that, even while they were working, they held multiple jobs to pay rent, buy groceries, and generally stay afloat. At the same, top execs at studios and streamers — along with their leadership teams — were often raking in seven to eight figures.
Porter said he "will join the picket lines" when he returns to the U.S. from London, where he's reportedly been staying with friends. He also had some choice words for Disney CEO Bob Iger, who said in July that the actors' and writers' demands were "just not realistic." "To hear Bob Iger say that our demands for a living wage are unrealistic? While he makes $78,000 a day? I don't have any words for it, but: Fuck you."