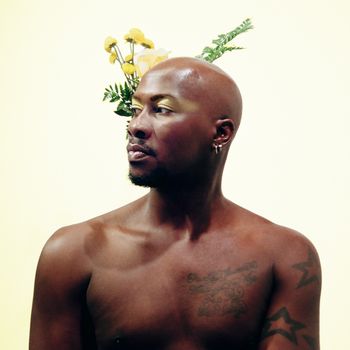 On the night of July 19, O'Shae Sibley and his friends stopped at a Mobil gas station on Coney Island Avenue and were voguing to Beyoncé's Renaissance when a group of men approached them in the parking lot. Witnesses say those men made homophobic remarks to Sibley's party, sparking an argument that was captured on security footage. According to the New York Times, the altercation culminated with one of the men stabbing Sibley, a 28-year-old dancer and choreographer. He was pronounced dead at Maimonides Medical Center shortly thereafter. A 17-year-old identified as Dmitriy Popov has been charged with Sibley's murder, which is being prosecuted as a hate crime.
"They murdered him because he's gay, because he stood up for his friends," Otis Pena, Sibley's close friend, said in a Facebook Live the next day. Pena said he was there when Sibley was stabbed, and he tried to staunch the bleeding until emergency responders arrived. "His name was O'Shae, and you all killed him. You all murdered him right in front of me." Per the Times, Pena told a friend that he and Sibley had merely warned the other men to watch their language, saying, "There is nothing wrong with being gay."
People who knew Sibley described him as devoted to his art and proud of his identity. His aunt, Tondra Sibley, told the Times that her nephew loved dancing to Missy Elliott as a little boy and eventually became part of the Philadelphia Dance Company. She said he moved to Brownsville in 2020 with hopes of finding more professional dance opportunities and joined an all-queer dance crew for a project called "Vogue 4 #BlackLivesMatter." He developed a reputation as a hard worker who would stay up until the early hours of the morning, honing his technique. "It was a senseless crime," his aunt said. "O'Shae has always been a peacemaker. All he wanted to do was dance."
Sibley's neighbor, Beckenbaur Hamilton, told the Times that Sibley "wasn't afraid of being who he was." Still, Hamilton — who is also gay — said he worried about Sibley in an area that, to him, feels increasingly hostile to LGBTQ+ people. And indeed, the stabbing comes weeks after a report by the Anti-Defamation League and GLAAD documented an increase in harassment and violence against gay and transgender people across the country. The report found that between June 2022 and April 2023, there were at least 356 documented incidents of anti-LGBTQ+ hate and extremism in 46 states. "Despite homophobes' best efforts, gay joy is not crime," Brad Hoylman-Sigal, an openly gay state senator in New York, tweeted about Sibley's killing
On Thursday, Popov was indicted on a charge of second-degree murder as a hate crime in Sibley's death. He faces a minimum of 20 years and a maximum of 25 years in jail to life if convicted, Brooklyn District Attorney Eric Gonzalez told reporters at a news conference. The indictment came days after hundreds of people gathered at the Mobil station where Sibley was killed to honor him with a vigil. They chanted his name and waved Pride flags. Some people carried signs with a simple, yet resonant message: "Vogueing is resistance."
This post has been updated.