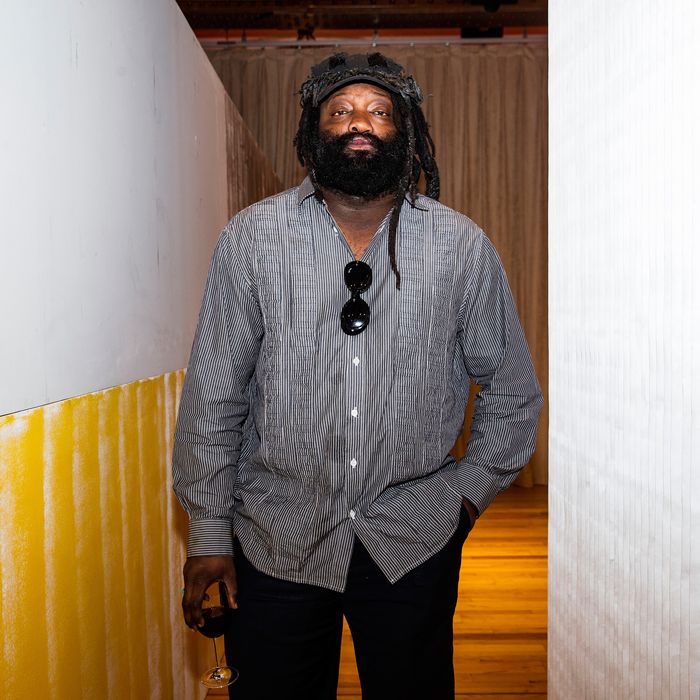 Photo: Lexie Moreland/WWD/Penske Media via Getty Images
After two seasons as Supreme's creative director, designer Tremaine Emory has left the streetwear brand over accusations of systemic racism within the company. In a resignation letter obtained by the Business of Fashion, the designer cited senior management's "inability to communicate" about the alleged cancellation of a collaboration with Black artist, filmmaker, and cinematographer Arthur Jafa and the lack of transparency around the purported move as central to his decision to leave. "This has caused me a great amount of distress as well as the belief that systematic racism was at play within the structure of Supreme," Emory wrote in the letter.
Emory was hired as Supreme's creative director in February 2022 in the brand's first high-profile appointment since it was acquired by VF Corp for $2.1 billion in 2020. Supreme's spring-summer 2023 line was the first collection under Emory's direction, and previews from its upcoming fall-winter line — Emory's last — have been widely lauded by fans, with Complex calling it Supreme's "best season in years." A creative who has worked with Ye and Virgil Abloh, Emory is also the founder of the brand Denim Tears, which tells stories of the African diaspora through clothing. Meanwhile, Jafa frequently explores Blackness in America through film, notably his 2016 video installation, "Love Is the Message, the Message Is Death," which distills a century's worth of collaged footage depicting Black resilience and the ongoing violence against the community into a seven-minute montage.
Supreme pushed back on all of Emory's allegations in a statement to the Business of Fashion, asserting that the brand disagrees with his "characterization of our company and the handling of the Arthur Jafa project," which it claims has not been canceled. Emory responded to the statement in an Instagram post on Friday, calling it "a lie to hide the systemic racism that lies deep within Supreme and almost all white-owned corporations." Adding that he'd initially hoped to work with the brand for change, Emory said he was instead "told I was racially charged, emotional, and using the wrong forum by bringing up systemic racism in a meeting where I was asked if we should work with a Black female artist while this Jafa project was secretly shut down without anyone talking to me." In the wake of his resignation, Emory recounted a conversation he had with Supreme's founder, businessman James Jebbia, and said Jebbia "agreed with all" of his points and said he would "change Supreme … he's gotta stand on what he said to me."
The Cut has reached out to Supreme for comment. We will update this post if we hear back.