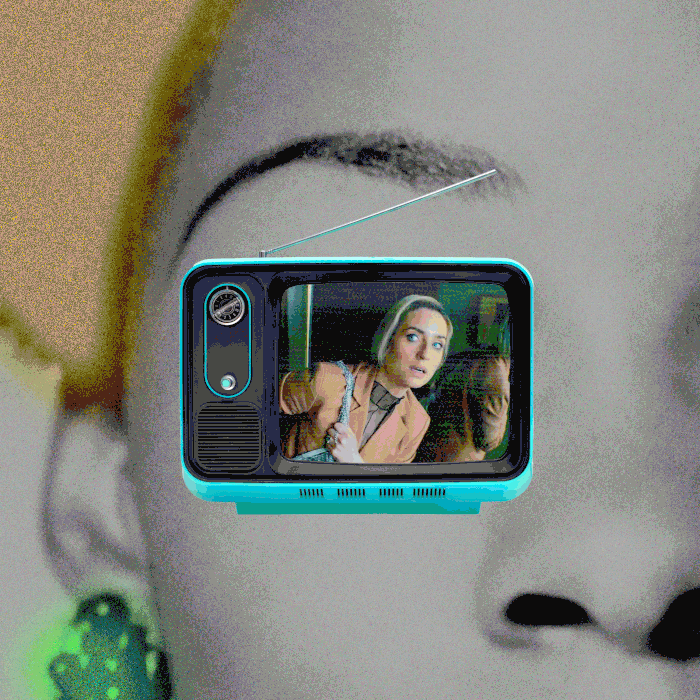 Photo-Illustration: by The Cut; Photos: HBO, Amazon Studios, Roku Channel
We get it: There's an overwhelming number of television shows right now. The streaming landscape is an impractical maze, and the good stuff easily gets lost in the shuffle. But most of us can still find one show that cuts through the noise. We call this "appointment viewing" — or the time you carve out in your busy schedule to watch the show you'll want to unpack the next day with your friends while it's still on your mind.
Tune in here each month to read what writer Michel Ghanem, a.k.a. @tvscholar, deems worthy of a group-chat deep dive. This column has covered everything from Apple TV+'s buddy comedy Platonic to a handful of Prime Video's standout miniseries like Dead Ringers and I'm a Virgo. This month, in solidarity with the Hollywood strikes, we're looking back instead of forward, highlighting TV gems you might have missed in another crowded year for new shows.
Wait, what's going on?
Two major Hollywood unions, the Writers Guild of America and the Screen Actors Guild, are currently on some of the most impactful work stoppages in screen-entertainment history to seek fair wages, transparency on viewership data, and protections against threats to their livelihood (like AI). For months, the alliance of networks and streamers have refused to even come to the table and restart negotiations, resulting in a whole lot of production delays, cancellations, and postponed release dates for film and television.
The unions are not calling for a boycott at this time, and there is still new television to watch; it's just that new shows are now slightly harder to discover without actors on press campaigns. All of our favorite network shows like Abbott Elementary have been scrapped from the fall release calendar, and other shows are being rescheduled for later in the year when their stars are hopefully able to be on magazine covers and promote their shows. While the premiere schedule is lighter than usual, we thought it would be a good idea to look back and highlight a few hidden gems you might have missed this year. Now's your chance to catch up.
Watch Rain Dogs (HBO) if you're craving a juicy, codependent TV friendship.
The dark comedy Rain Dogs aired on HBO and BBC One at the same time as Succession this year and deserves just as much attention. Written and created by Cash Carraway, the eight-episode season stars Daisy May Cooper as Costello, a recently sober, working-class single mother struggling to make ends meet and support her daughter while trying not to rely on the help of her best friend Selby, a privileged gay man played by Jack Farthing. A more conventional telling of this story would present Selby as a toxic and abusive straight man, but his sexuality adds a compelling dimension to Costello's codependency.
On Somebody Somewhere, another unsung dramedy on HBO, the straight-woman-to-gay-man relationship is soft and joyful, a healing balm. On Rain Dogs, we see mutually assured destruction, with both characters stuck in a toxic cycle of codependency. The show is at times brutal in depicting its characters' struggles, but balanced with wit and excellent performances. The fourth episode of the series, "Didion Hell" — in which Costello, her daughter Iris, and Selby run away to a mansion in the country to play-act as a rich family while waiting for an inevitable implosion — is one of the best episodes of television this year.
Watch Slip (the Roku Channel) if you've got existential ennui.
"I think my pussy is a wormhole," Mae confesses to her best friend after traveling through a few alternate dimensions. Slip is a seven-episode dramedy written, directed by and starring Zoe Lister-Jones, and executive-produced by Dakota Johnson. As Mae explains in her opening monologue, the monotonous nature of her life in New York and passionless marriage have been wearing on her as she falls into a depressive lull.
After cheating on her partner, Mae realizes her orgasms are literally transportive. In each sex-propelled dimension, she experiences her life through the eyes of different versions of who she could have been: married to a famous musician in one reality, or co-parenting in a gay relationship in another. The only constant in each of these dimensions is her best friend Gina (Tymika Tafari, with hilarious one-liners), and the further she strays from her real self, the more she begins to realize what she took for granted in the stability of her 13-year relationship.
Slip might be most easily compared to Russian Doll for its time-bending and existential ennui, but reminds me most of one-off filler episodes of Grey's Anatomy or The Mindy Project, when a character is facing a crossroads and the show indulges in the different versions of where their decisions could lead.
Watch The Lake (Prime Video) if you miss Schitt's Creek.
The Lake is like Schitt's Creek — but hornier, thornier, and on steroids. Prime Video's first Canadian scripted original is a charming, ultraqueer comedy starring Julia Stiles and Jordan Gavaris (Orphan Black), partially based on creator Julian Doucet's real-life story about a gay man building a relationship with the daughter he had in high school. Unfortunately, Justin's (Gavaris) stepsister Maisy-May (Stiles) has claimed the family cottage as her own, and he spends the summer trying to win it back, with his teen daughter Billie (Madison Shamoun) caught in the crossfire.
The community surrounding the lake is full of oddball residents similar to Schitt's Creek, but the show is more wicked toward its characters, squeezing a lot of comedic juice out of every Canadian stereotype in the book. It's also a fantastic showcase for Stiles, who truly lets loose in an underrated physical comedy performance as a Gwyneth Paltrow–inspired character. An uneven pilot gives way to sharper writing and by the end of the second season, which shifts its focus to a whodunit and adds Lauren Holly (Picket Fences) as Maisy-May's mother, you'll want to dip back into The Lake every summer.