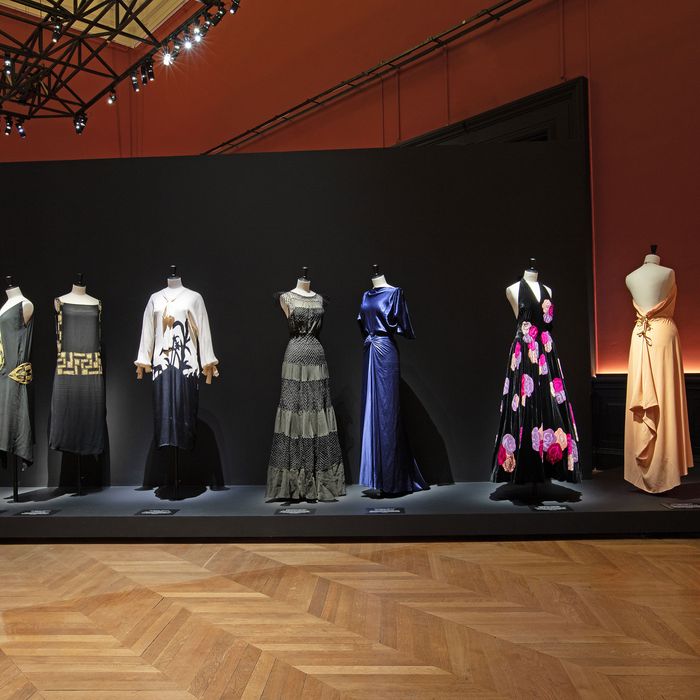 Alaïa's personal collection
Photo: Palais Galliera
Two years ago, the Cristobal Balenciaga Museum in Spain put on an exhibition, "Alaïa and Balenciaga: Sculptors of Shape," of some 100 works drawn from the collection of Azzedine Alaïa. Alaïa had died in 2017, after taking a bad fall in his fashion house in the Marais section of Paris, the same building where he also lived. Many people who knew the Tunisian-born couturier, and some who didn't, knew that he owned a great collection of fashion, possibly one of the greatest in private hands. But while Alaïa was voluble on most subjects, he was absolutely tight-lipped on his collecting. I knew he had Adrian — that is, the American designer who did the costumes for The Philadelphia Story, among many other MGM movies — and he once showed me a sales ledger belonging to Madame Florette, a vendeuse, at Balenciaga.
The Spain exhibit was the first public hint of the extent of his stash. Now, though, with the opening this week in Paris of "Azzedine Alaïa: Couturier Collectionneur," at the Palais Galliera, we have a fuller picture.
Alaïa amassed a collection of some 20,000 articles of clothing, representing most of the great couturiers, and many lesser-known ones, since Charles Frederick Worth in the 19th century. He owned 900 works by Madame Grès alone, a designer known for her Grecian pleating, and nearly as many by Balenciaga. The Galliera exhibit also includes designs by Charles James, Madeleine Vionnet, Elsa Schiaparelli, Jeanne Lanvin, Gabrielle Chanel, Jean Patou, Augusta Bernard, Claire McCardell, Jacques Fath, Jean Dessus, Christian Dior, and very early pieces by Yves Saint Laurent. Alaïa also bought fashion by contemporary designers, and a smattering is on display in the show — from Alexander McQueen, John Galliano, Rei Kawakubo, and Nicolas Guesquiere, among others.
What is most clear from these choices is that Alaïa collected with intention. "You can say it's the history of fashion through the eyes of Azzedine Alaïa," Miren Arzalluz, the director of the Galliera, told me as we stood near a display of rare James dresses. Arzalluz, the former head of collections and exhibitions at the Cristobal Balenciaga museum, added: "It's the eye on the designers, on the architecture, the colors of the garments."
Alaïa settled in Paris in 1956 and opened his maison in his Left Bank apartment in 1964. For several years in between he lived in the house of the Countess Nicole de Blégiers, as a nanny to her children in exchange for room and board, while he developed his craft and acquired clients by word of mouth. He began collecting by accident. In 1968, when Balenciaga closed his business, Alaïa was invited by the director of the house to take any garments he liked.
"Apparently he was appalled to see how the clothes of the man he admired were being dispersed," Arzalluz said. "It provoked a call to save this heritage that was disappearing. No one was archiving anything at the time."
Today, most of the historical houses have significant archives. Saint Laurent, thanks largely to the efforts of his business partner, Pierre Bergé, has a foundation that holds exhibits devoted to his story. And last year, Dior opened an exhibition wing of archival treasures adjacent to its flagship on the Avenue Montaigne. It's incredibly popular. But, as Oliver Saillard, the curator of the Galliera exhibit and the director of the Alaïa Foundation, points out, Alaïa is the only designer who collected the work of other designers active since the 1860s. And, I might add, those other designers were far wealthier and more famous than he was. "He saved a patrimony for Paris," Saillard said.
And unlike museums and other public institutions in France, he wasn't obliged to prioritize French designers. "He was free to follow his intuitions without any constraints," Arzalluz said. That's why you see sportswear from the American pioneer McCardell and the ever-dazzling yet simple creations of Adrian. He acquired the designs of relatively obscure Paris houses like Busvine, which was originally British, and Myrbor, a label known in the 1920s, by Marie Cuttoli.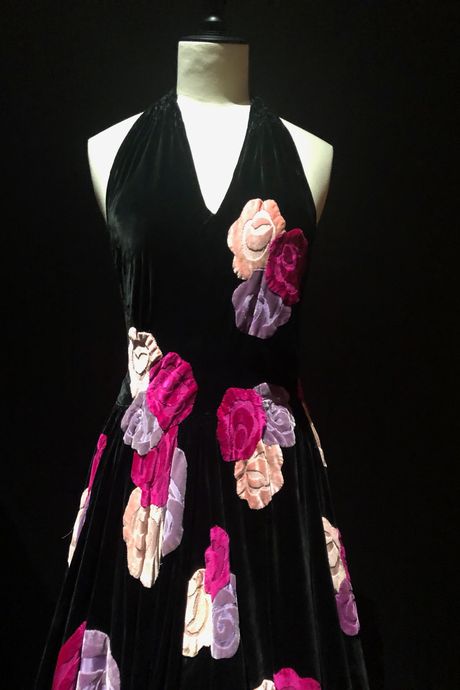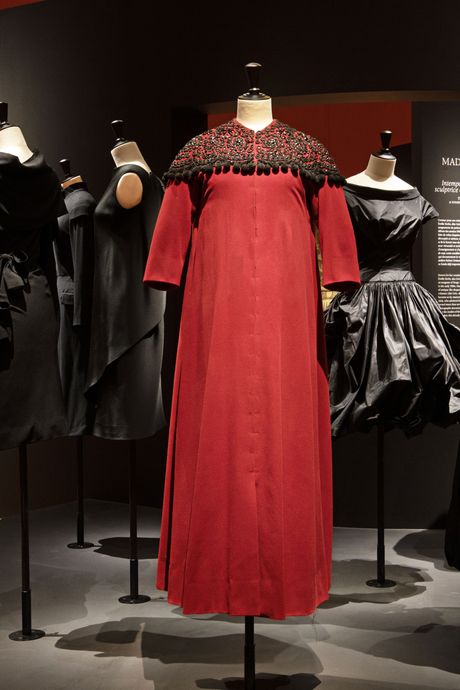 Considering the size of his trove, which was kept in boxes throughout his fashion house, it's rather daunting to consider how successful he was at keeping his acquisitions generally under the radar. He bought a flock of Adrian from a former assistant of the designer, according to Saillard, and he bid against major museums at auctions. He knew what he liked. Arzalluz told me that for years curators were wondering what became of a black embroidered outfit by Balenciaga called Mozart, made for the American heiress Barbara Hutton for the Beistegui ball in Venice in 1951. "We didn't think it existed anymore," Arzalluz told me. But it did. Alaïa had it in his collection, and now it's on display at the Galliera.
Saillard and Arzalluz caution anyone looking at these clothes for signs of influence in Alaïa's own work. "We didn't want to convey the idea that he was constantly searching for inspiration, which I think is very simplistic," Arzalluz said.
You can indeed see a number of through-lines in the artistry of Vionnet's sublimely modern cuts, in the techniques of Balenciaga, in the sporty jeune fille verve of Madame Carven's cotton dresses, and in the intense colors of Jean Patou, but that's as far as it goes. Alaïa was always his own man. And he almost never looked back to his own archive.
As Saillard and I walked around the exhibit the other day, I thought I detected a certain Parisian affinity in Alaïa's shapely coats and those of earlier masters. Saillard let out a laugh. "One day we have to do an exhibition especially devoted to coats and jackets," he said.