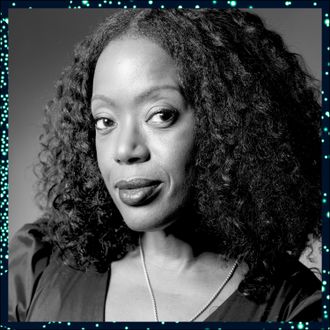 Photo: George Chinsee; Courtesy of Tracy Reese
This week on the In Her Shoes podcast, Cut editor-in-chief Lindsay Peoples speaks with Tracy Reese, fashion designer and founder of the brand Hope for Flowers. Five years after being interviewed by Peoples for "Everywhere and Nowhere: What it's really like to be Black and work in fashion," Reese is ready to reflect on what's changed in the industry and what hasn't.
"The piece that you wrote was groundbreaking and sent shocks around the industry and opened the door for more conversation," Reese says. The fashion industry, she explains, moves at a snail's pace, and while some front rows and back rooms have become more diverse, certain changes are no more than surface level. "It can be challenging to develop relationships if we're not represented — not impossible, but more challenging." However, she remains hopeful that the work being done now will have an impact in a few years.
One positive development she cites is the ability to have a choice in determining her business model. "It's been freeing to tailor this business to where my heart and head is right now, to work responsibly, trying to learn more about sustainability and give back to my community." She continues, "All of that fuels the creativity."
Listen and subscribe for free on Apple Podcasts or wherever you listen.