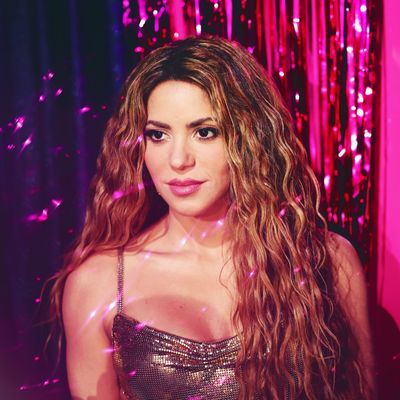 Photo: Mike Coppola/Getty Images for MTV
Five years after charging Shakira with tax evasion, Spanish prosecutors have brought yet another claim against the singer, alleging that she defrauded Spain of €6.7 million, which she should have paid for her 2018 earnings.
Authorities announced the case on Tuesday following an investigation into Shakira's 2018 taxes that was opened in July. They're arguing that she failed to declare multiple sources of income, including an advance payment of $12.5 million ahead of her El Dorado World Tour, and instead funneled money into offshore accounts.
Prosecutors made similar allegations during Shakira's first run-in with the Spanish tax police, claiming she hadn't paid taxes in the country between 2012 and 2014. They accused her of falsely listing her official residence as the Bahamas, thanks to its lower tax rates, when, in fact, she spent more than half of her time in Spain and skipped out on €14.5 million in income tax. (Shakira was also named in the Paradise Papers, a 2017 document leak that listed hundreds of high rollers and major companies hiding money in offshore tax havens.) That case is still unfolding — Shakira opted not to accept a deal last year and will be tried in Barcelona in November. If she's found guilty, she could get eight years in prison and a $23 million fine.
On Tuesday, Shakira's legal team told the Cut that she hadn't received notification of the new filings at her home in Miami, adding that they're "focused on preparing for the trial regarding the 2012-2014 financial years."