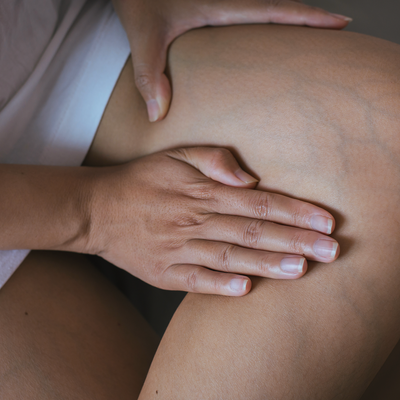 By Jean M Connors, M.D., World Thrombosis Day Steering Committee Member, Medical Director of the Hematology Division at Brigham and Women's Hospital and the Dana Farber Cancer Institute, and Professor of Medicine at Harvard Medical School
In 2003, NBC world events correspondent David Bloom left for a news assignment in Iraq and never returned. Prepared for a variety of dangers, Bloom died due to something that no one, including him, saw coming.
Embedded in a war zone, the typical symptoms of a dangerous blood clot, such as deep vein thrombosis (DVT), may not have caused serious concern for young, 39-year-old Bloom or those around him. He did not know that the conditions he was working in could cause a blood clot in his leg. He did not know that the clot would travel to his lungs. He did not know it would cause a fatal pulmonary embolism (PE). And, prior to his untimely death 20 years ago, no one knew Bloom had inherited a gene mutation in a blood clotting factor, putting him at higher risk for this tragedy.
All these unknowns combined cost Bloom his life. In the years since, his family has been piecing the information together. Now, his widow Melanie, works in partnership with the International Society on Thrombosis and Haemostasis (ISTH), a leading worldwide medical and scientific society dedicated to advancing the understanding, prevention, diagnosis, and treatment of conditions related to blood clots and bleeding disorders. Together they help spread the facts that their family learned too late: Know your history, know the risks, and know the signs of DVT and PE.
Knowing Family Medical History
Factor V Leiden is the most common hereditary condition that can lead to blood clots. It is a mutation in the Factor V blood clotting protein that makes it harder to stop clotting once it has started, making it more likely to experience a blood clot. It often combines with other factors to trigger formation of a blood clot, such as mild surgery or immobilization, that would typically not result in a blood clot for someone that doesn't have the condition. Yet, it is often a silent risk factor for DVT and PE, as it is otherwise symptomless and usually only tested once abnormal blood clots occur or if there is a strong family history. Unfortunately, waiting for these criteria can be fatal for many, like Bloom.
After an autopsy revealed Bloom's diagnosis, all three of his young daughters were tested and subsequently diagnosed with Factor V Leiden as well. Today, Christine and Nicole Bloom, 29, and Ava Bloom, 23, are aware of the dangers and can act accordingly to protect their health.
For Bloom, knowing about his condition could have saved his life. For his daughters, knowing their family history has saved theirs. If there is any history of blood clots — specifically DVT or PE — in your family, consider talking to your doctor about getting tested, especially if the family member was less than 50 years old when they had their first blood clot.
Knowing the Risk Factors
Bloom's medical emergency began when he collapsed while traveling with the U.S. military's 3rd Infantry Division as it moved north toward Baghdad. In reality, the situation began at the very beginning of his news assignment to cover the war.
Between the long 16-hour flight from the U.S. to Iraq, severe dehydration, and cramped Army sleeping conditions with his legs regularly pulled up to his chest, the situation was a perfect storm for his already blood-clot-prone body. For David, a case of DVT was inevitable.
One in four people worldwide die from conditions caused by often preventable blood clots. Aside from genetic conditions such as Factor V Leiden, there are other risks for DVT to be aware of such as immobility, hospital stays, periods of bed rest, recent surgery, cancer, pregnancy, obesity, smoking, heart disease, age, and birth control pills.
While some risks are unavoidable, there are simple actions that everyone should be aware of to lower their environmental risks of a blood clot, such as:
Get up and move: Don't go longer than two or three hours sitting in one place. Take a few minutes to get up and stretch your legs if you've been sitting for a long period of time during travel or work.
Drink plenty of water: Hydration is key to blood clot prevention as it provides optimal blood flow, helping the blood thin and flow smoothly.
Exercise regularly: Regular exercise, stretches, and movement can support blood flow throughout the body and prevent clot formation. Exercise also promotes healthy weight — people who are overweight are more than twice as likely to develop a blood clot.
Knowing the Signs
In the United States, up to 900,000 people are affected by blood clots each year, and about 100,000 of those people will die. Receiving timely medical treatment can make a huge difference in the outcome, but getting help quickly means knowing when you need it.
DVT, a blood clot that forms in a vein deep in the body, most often occurs in the lower leg or thigh, but can sometimes occur in other parts of the body such as the groin and arms. Symptoms include pain or tenderness, swelling, discoloration, and/or warmth in the leg, arms, or shoulders. For Bloom, he was experiencing intense leg cramps, but brushed off the warning sign due to his cramped living conditions.
The stakes get higher once a blood clot has moved to the lungs. About one-third of people, like Bloom, with undiagnosed and untreated PE do not survive. However, when the condition is diagnosed and treated promptly, that number drops dramatically. Symptoms of PE include shortness of breath, rapid breathing, chest pain, lightheadedness or passing out, and/or coughing up blood.
Spreading Awareness
Among its highly regarded educational activities and prevention initiatives, the ISTH implements the World Thrombosis Day campaign annually on October 13 to shine an international spotlight on blood clots. It is an important reminder for everyone to educate themselves on the risks for and symptoms of a blood clot. If Bloom was aware of his risks — both inherited and environmental — and the danger of the symptoms he experienced, a tragedy may have been avoided, however his legacy of awareness certainly lives on.
This advertising content was produced in collaboration between Vox Creative and our sponsor, without involvement from Vox Media editorial staff.