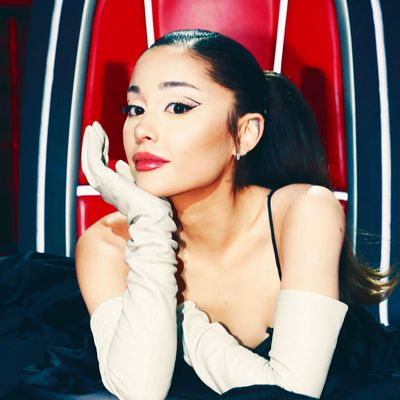 Photo: Trae Patton/NBCU Photo Bank via Getty Images
Ariana Grande's two-year marriage to her real-estate husband, Dalton Gomez, is now over. Weeks after simultaneously filing for divorce, they have reportedly finalized the details of their split, according to TMZ. All that's left is for a judge to sign off.
Grande and Gomez got married in 2021, a year and a half after TMZ spied them making out at a bar. (As a luxury real-estate agent, he is more celebrity-adjacent than a celebrity himself, which might explain why the outlet called him a "rando.") In July, however, Grande attended Wimbledon without her wedding ring, prompting speculation that she and Gomez had split up, followed shortly by rumors that she'd had an affair with her Wicked co-star, Ethan Slater. Slater also filed for divorce from his wife, Lilly Jay, adding fuel to the fire.
When the couple filed, they cited "irreconcilable differences" and a separation date in February of this year. As part of the settlement, Grande will reportedly pay Gomez $1.2 million up front, so there won't be any spousal-support payments going forward. She will also cover $25,000 of his legal fees. The two will split proceeds from the sale of their Los Angeles home. Meanwhile, the Daily Mail reports that the agreement prohibits both Gomez and Grande from writing a book about their relationship, giving interviews about it, or participating in any productions about each other. After a season of drawn-out, complicated divorces, Grande and Gomez really figured out how to move on with their lives quickly. A source told TMZ: "There is still a strong mutual love and respect between Ariana and Dalton, and they wanted to make sure everything was done right in lockstep with one another."
This article has been updated.