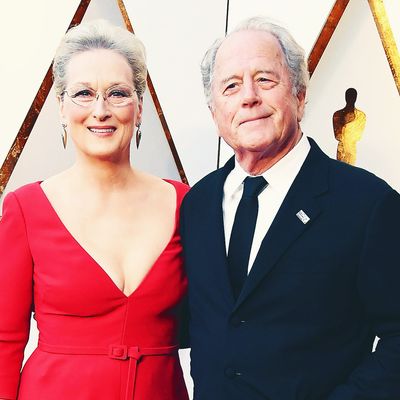 Photo: Steve Granitz/WireImage
Winter is coming, cuffing season looms, and there is no time like the present to suddenly announce the years-old dissolution of your marriage. Jada Pinkett Smith did it on the Today show earlier this month, and now Meryl Streep is following suit.
"Page Six" reports, out of the blue, that Streep and her sculptor husband, Don Gummer, have been separated for the last six of the 45 years they've been married. A spokesperson for Streep confirmed this so-called news (it's unclear what, if anything, precipitated the announcement) for several publications, adding that while the now-estranged couple "will always care for each other, they have chosen lives apart" — in case anyone was wondering.
On Friday, the day of the big reveal, Streep wore her wedding ring to an awards ceremony in the Spanish mountains, suggesting she's kept it on throughout the separation — though the last time she and Gummer appeared in public together was at the 2018 Oscars. They share four children, five grandchildren, and at least one thing in common with Will and Jada.