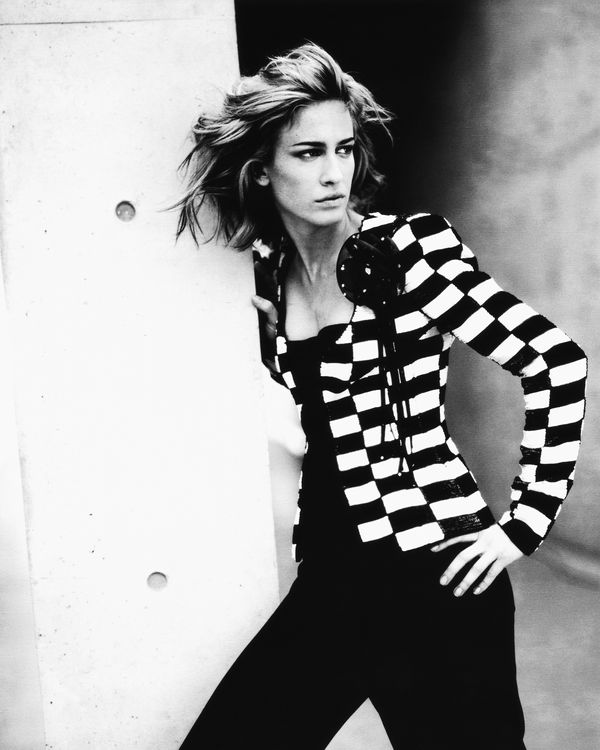 For more of the Cut's favorite fashion, beauty, and home finds, sign up for the weekly Cut Shop Newsletter.
Fashion enthusiasts know an archival piece is a holy-grail item. It's why we bid, bookmark, and scour every site, as they're not easy to come by. Luckily, for you Armani fans, the brand has teamed up with Bergdorf Goodman to make it more accessible to get your hands on vintage Armani.
Archivio by Giorgio Armani is an exclusive selection of pieces from its archives curated by Armani himself. Available in store until November 4, the curation delves deep into the brand's history and features some of its signature shapes and silhouettes.
Armani devotees will be able to shop embellished dresses, strong-shouldered blazers, and fluid sequined tops from the designer's 2000s-era collections. More specifically, a black-and-white-patterned blazer and graphic black-and-white blazer from fall 2002 and a back-baring dress from spring 2007 are among some of the pieces you can add to your collection. Whether you want to wear them or keep them on display.
This launch coincides with the reopening and revamping of Bergdorf's Armani boutique, now on the fourth floor. Along with the curated archive, it will offer ready-to-wear, accessories, and more. So you can still shop the latest collection if you miss out on the archives.