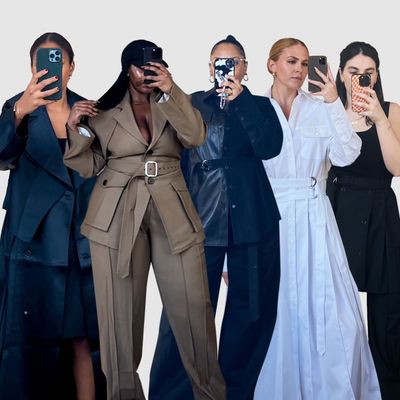 Photo-Illustration: by The Cut
For more of the Cut's favorite fashion, beauty, and home finds, sign up for the weekly Cut Shop Newsletter.
Peter Do has had an amazing year: He debuted a collection at Helmut Lang, showed his namesake brand for the first time in Paris, and created a capsule for Banana Republic. The collection includes roomy dresses, oversize trenches, and tailored pants, all in Do's minimalist signature style (he did work at Celine for many years, after all). And with the new Banana Republic — a luxurious rebrand in the form of leather dresses, suede skirts, and tops in fabrics like silk — it seems like a great match.
We had five Cut Shop writers try the collection, and we rated the pieces we tried based on whether we would buy them. While we recognize that the sizing needs to be expanded (the collection only goes up to a size 10), we had two writers, who are a size 12 and 14, try on all the pieces, and the roomy nature of Do's clothes allowed for a nice fit.
Noelle Lacombe, photo director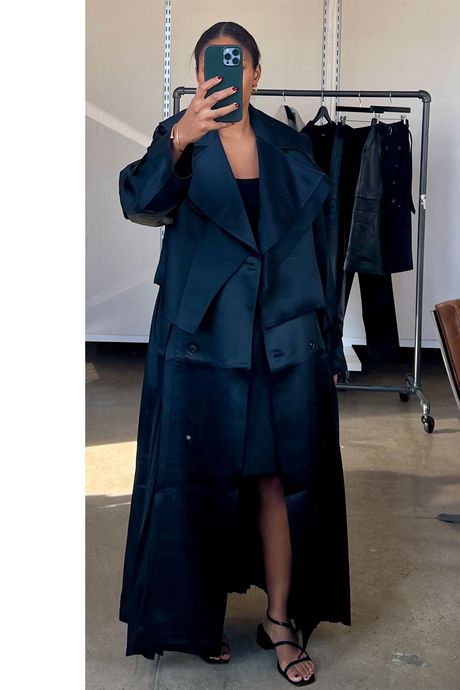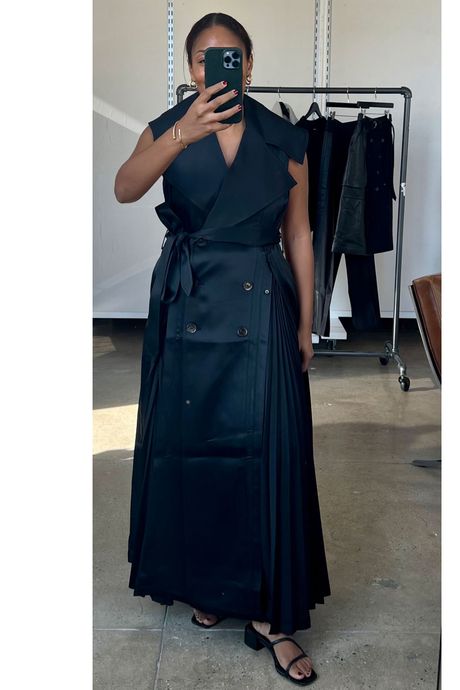 What she tried: Trench-coat dress
How did it fit: Roomy
Would you buy it? Yes. In a heartbeat. The trench coat I tried is created so that you can remove the outer layer and transform it into a gorgeous dress. I was impartial to the bold collar and the slits that reveal the most beautiful pleating, allowing the garment to move with every step. I expected high quality from a Peter Do piece but was blown away by this collaboration. It's definitely an investment piece, so I would think twice about shelling out $900, but considering you're getting a gorgeous coat and dress in one, I'd consider.
Asia Milia Ware, fashion and beauty writer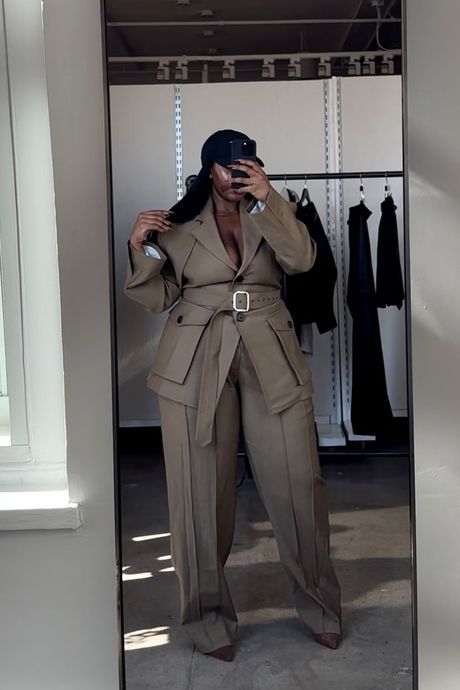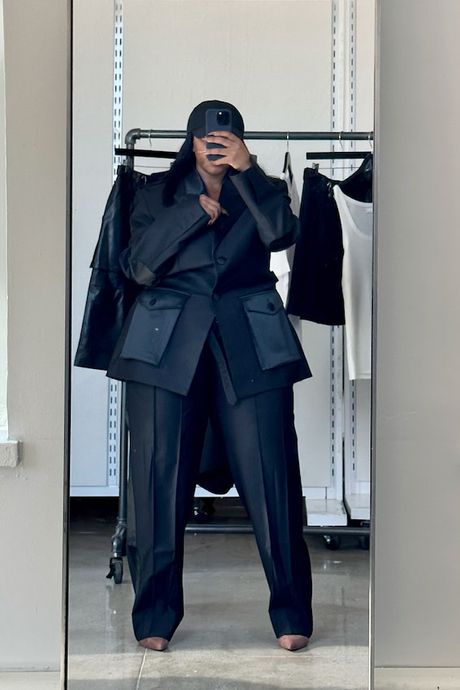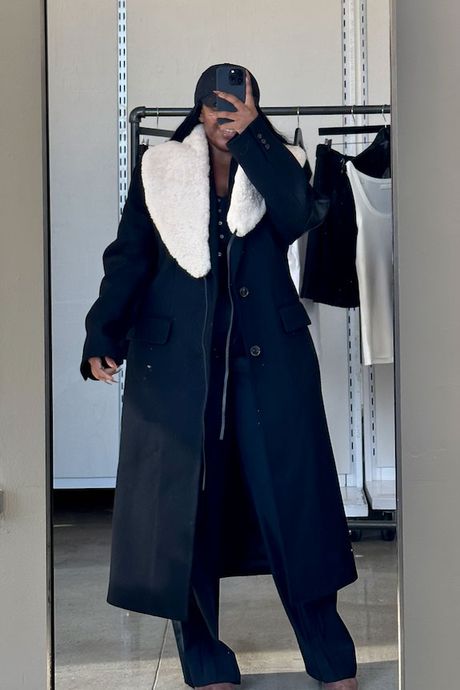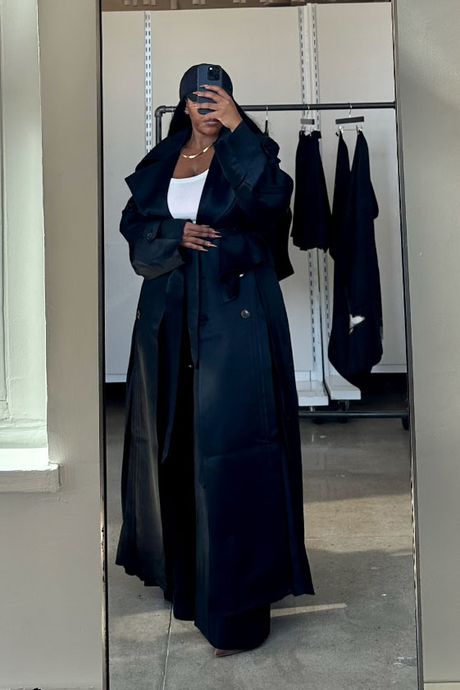 What she tried: Pants suits, trench coat, overcoat, tank top
How did it fit: Roomy. Peter's signature style is oversize, and this collaboration was no exception. It put me at ease knowing the pieces would fit me. They only go up to a size large and 10, which is usually my size, but in pants, I can sometimes be a 12 or even a 14, depending on the cut. All of the pieces fit my curves perfectly, though. I was mostly impressed with the pants, from the cargo-style pants to the slack-style pants; each of them fit my waist and thighs perfectly while also hitting the ground exactly where I wanted them to, which is normally a challenge for me.
Would you buy it?
Pants suits: Yes to the pants. Probably not for the blazers. I would 1,000 percent buy the pants because they're an investment piece that fits my style and my body perfectly. It's often hard for me to find pants that fit my shape without needing a tailor. As for the blazers, I love them, especially how they cinch the waist but I'd probably quicker to buy if they were around $300.
Tank top: Yes. I'd also buy the tank tops because for $100, they were better quality than some viral designer tanks I have that cost me way more than that.
Trench coat and the overcoat: No. I probably wouldn't buy either. I prefer a more fitted trench, so I could've possibly just sized down. As for the overcoat, I loved it to the point where I didn't want to take it off. It has the most perfect shape and it's a classic coat that could live in my wardrobe forever, but I wouldn't spend $1,000 on it since I wouldn't wear it as much as I know I'd wear the other pieces.
Chinea Rodriguez, shopping writer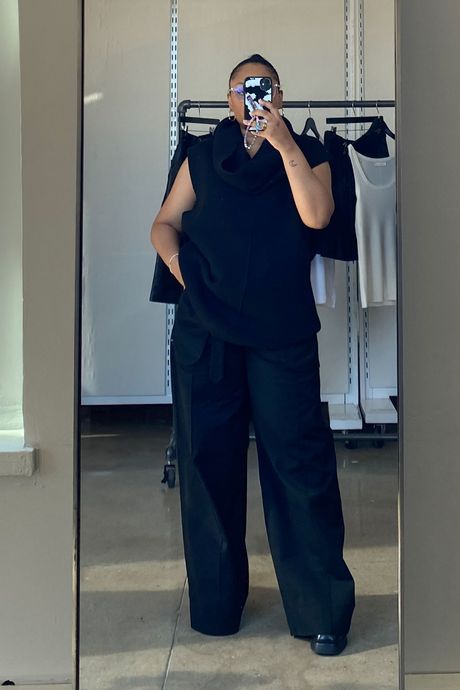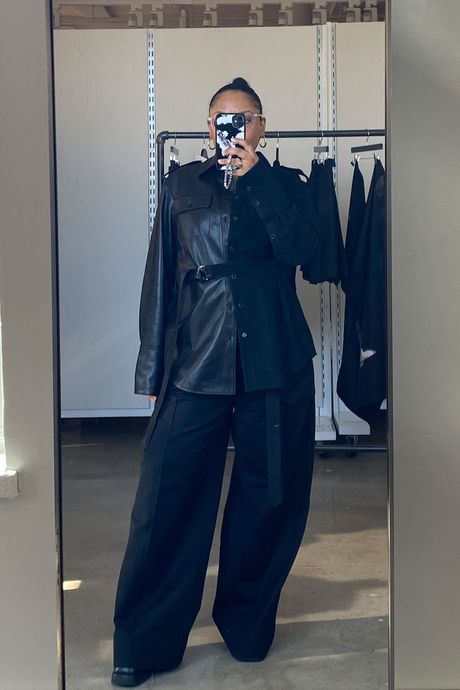 What she tried: Wide-leg pants, turtleneck vest, leather jacket
How did it fit: Roomy. Everything inside and outside of my size range — small to medium — was spacious and comfy while still looking really good. What stood out was how versatile the pieces were; everything was easy to mix and match, and there were many adjustable or removable collars and sleeves. I tried on a backless blazer that could easily become a vest, and one of the pricier pieces in the collection was a coat that was like four coats in one.
Would you buy it?
Pants: Yes. I tried on the perfect pair of wide-leg pants with most of the tops and coat, and it worked with everything. It's an investment, but they're definitely worth having.
Turtleneck vest: No. I felt like I was swimming in the sweater vest.
Jacket: No. I liked the quality and details of this mixed-leather shirt jacket. Usually leather feels very heavy, but this one was surprisingly lightweight and felt like you could actually wear it as a shirt too. It was a nice piece, but I wasn't super-impressed by it, so I wouldn't invest in it.
Brooke LaMantia, shopping writer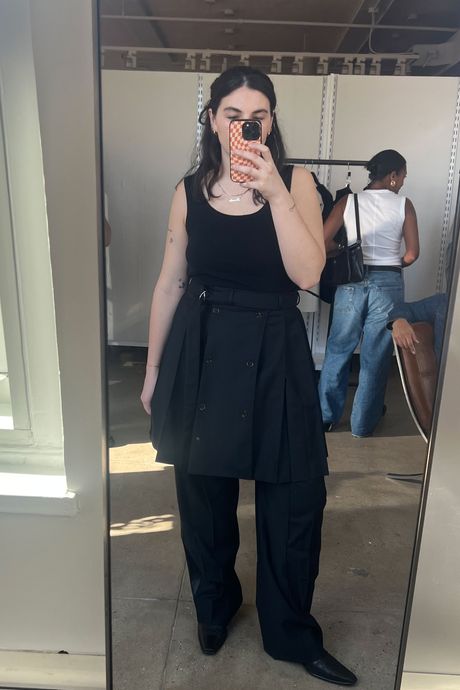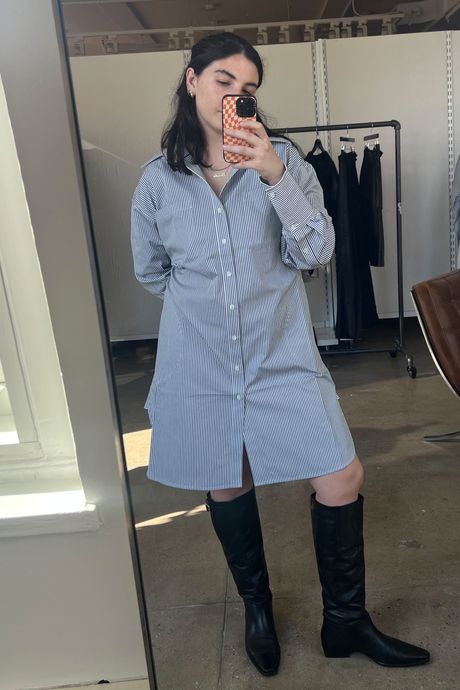 What she tried: Trousers, pleated skirt, and striped shirtdress
How did it fit: True to size. I normally size up in pants for a comfortable fit, but I tried these bottoms on in a 10 (my true size), and they fit wonderfully. They were comfortable and loose, but still flattering. What I loved about all the pieces, but the pants and skirt especially, were the details — multiple buttons, zippers, and adjustable strings — that allowed me to change the tightness and fit. Since I'm on the taller side, skirts are normally too short on me, but this hit at the perfect spot.
Would you buy it?
Pleated skirt: Yes. I absolutely loved the pleated skirt and was heartbroken that I couldn't walk out and wear it for the rest of my day. I also loved how elevated it looked compared to other pleated skirts on the market. I styled it over trousers, and it was very cool.
Trousers: No. I probably wouldn't buy the trousers because I felt I already had some pretty good options in my closet (though I did love the layering moment with the trousers and skirt).
Shirtdress: Yes. I adored it. An adjustable belt in the back allows you to cinch it in, and I found it looked great both cinched and loose.
Hanna Flanagan, shopping writer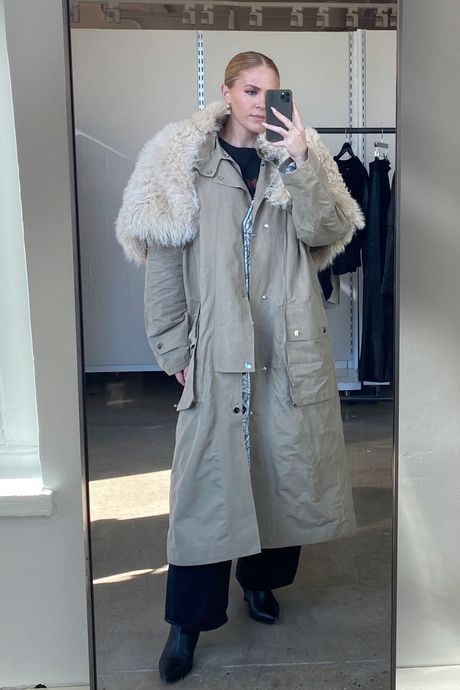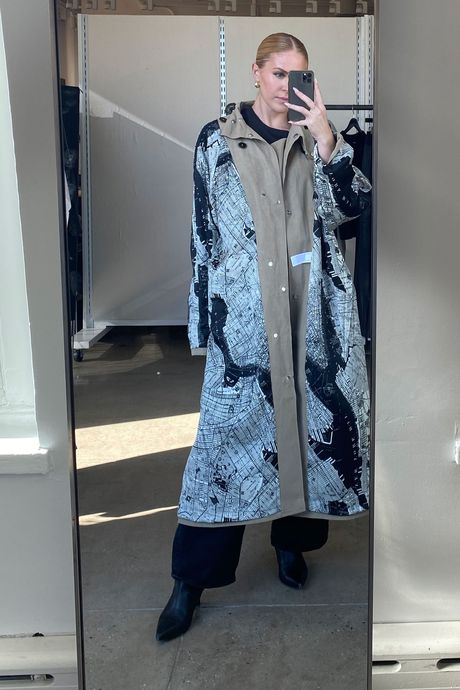 What she tried: Trench coat, white wrap dress
How did it fit: Roomy. If you're in between sizes, size down. I tried on a medium in both the coat and white dress, but a small would've been more flattering.
Would you buy it?
Trench coat: Absolutely. I'm of the mind-set that a high-quality trench coat is a great investment because it's timeless and versatile — and that's especially the case with this one, even though it's one of the most expensive pieces in the collection. The outer layer alone is worth the money. But the fact that it's reversible and comes with a detachable vest and oversize fur collar means it can be worn five different ways. Every element of the coat is totally unique, so I know I would get so much wear out of it — plus, the neutral color scheme makes it easy to style.
White wrap dress: Yes. At around $300, this dress is priced extremely well considering the quality. It has some weight to it that feels comparable to a luxury garment; I could tell it wouldn't lose its structure throughout the day. I also love that the fit is customizable, thanks to the double-wrap belt detail. If I had an important work meeting and wanted to look like my most put-together self, this is the dress I would reach for.