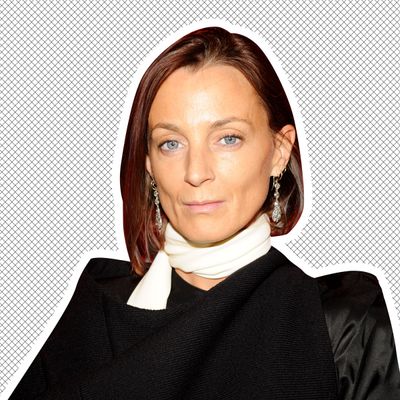 Photo-Illustration: by The Cut; Photo: Getty Images
After months of anticipation, Phoebe Philo's debut collection is finally here. At 11 a.m. ET today, fans and fashion insiders who registered on the designer's website back in July were informed of the drop via an email notification. While there has been much speculation and industry gossip about how Philo would differentiate her inaugural line from her work at Celine, an entirely new topic of conversation emerged just minutes after the launch: the price point.
Anyone familiar with Philo's career could have guessed her eponymous line would fall into the luxury category — before taking over as creative director of Celine, she was the creative director of French fashion house Chloé from 2001 to 2005 — but few predicted just how high-end it would be. Standout items from the 150-piece collection (titled A1) include $5,200 embroidered trousers, $1,100 leggings, a $1,500 wool-cashmere sweater, $1,300 square-toe pumps, and $8,500 tote bags. One of the most expensive item is a $16,500 double-breasted coat, which is outrageous, but other pieces like $1,150 tops and $1,300 loafers are somewhat on par with established fashion houses like Hermes, Chanel, and Bottega Veneta.
The comparison speaks to the state of luxury fashion as a whole. It has become wildly unattainable over the last few years, especially amid inflation and higher interest rates. But interestingly enough, this seems to be where the industry is going, for example, the price of a Chanel bag has nearly doubled in the last five years, according to Forbes. So why is Philo's collection being met with criticism while her competitors continue to get away with high prices? "Chanel, Hermes, Bottega, Prada, etc. are in that range and the Phoebe one has a lot of leather," wrote fashion influencer Bryan Boy, referring to a bag of hers that retails for $8,500. "The average price point in luxury has spiralled out of reach and is ahem, undemocratic," responded X user Joan Liley. Points were made.
"Let me go back to The Row cause that's looking more doable," one person wrote on X (formerly called Twitter), adding that the designer is "trolling" consumers with her price point.
Furthermore, online backlash about the price range is seemingly overshadowing other important aspects of the debut — from aesthetics and quality to presentation. "Smiling at the clothes, but my wallet says no," one Instagram user wrote. Another person called the prices "out of control," while other social-media users say the entire launch is "out of touch."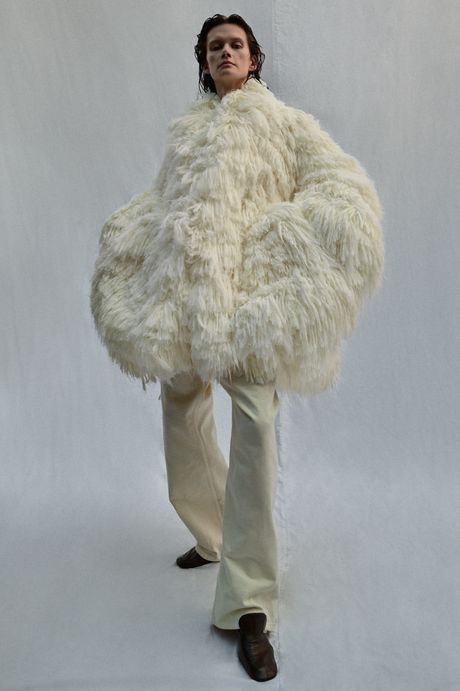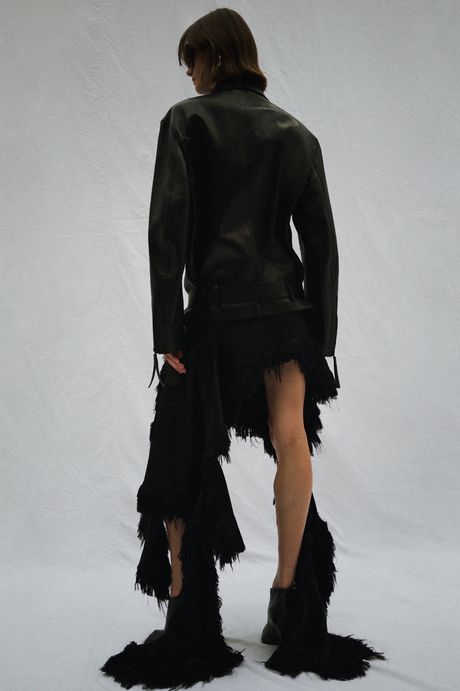 If at this point you're wondering who this Phoebe Philo girl actually is, you're not alone. I certainly cannot justify a purchase, and neither can my fashion-obsessed co-workers. Some of them even questioned whether A1 would sell because people actually love the clothes or because owning a piece from the highly anticipated collection comes with status and bragging rights.
Nevertheless, several pieces have already sold out (including a laurel leather jacket with an attachable scarf, oversize sunglasses, and a pair of baggy black jeans), so Philo's target customers do, in fact, exist. And lucky them! The entire line looks incredibly well made and tailored to perfection. As celebrity stylist Karla Welch wrote in an Instagram comment, the collection is timeless and features all the pieces you need to "build a wardrobe."
The Cut's fashion critic Cathy Horyn gave Philo a rave review: "Almost as soon as I began pulling out the clothes, I had the impression that I was seeing something completely new and, more, that fashion had taken a big step forward. It was the kind of movement that people have been waiting for. And I must admit that her ideas made the work of some of her peers look rather contrived," Horyn wrote. "She's eliminated anything that doesn't feel essential, cool, and brave but not ridiculous. It's the ultimate modern wardrobe from a dissatisfied woman." And while we think that talent and craftswomanship should be celebrated, it shouldn't be at the expense of credit card debt. But that's just us.