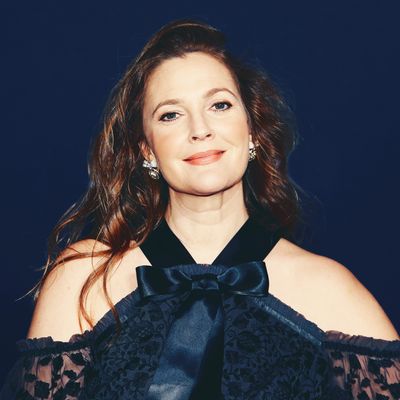 Drew Barrymore
Photo: Taylor Hill/WireImage
The writer's strike may have officially ended last week, but a new contract doesn't necessarily mean the ones behind Drew Barrymore's talkshow want to return to the office. According to sources for The Hollywood Reporter, three WGA members who share the title of co-head writer — Chelsea White, Cristina Kinon, and Liz Koe — have declined offers to come back to the daytime talk show, the fourth season of which is set to premiere October 16.
The writers' decisions don't come as a total surprise: Last month, CBS announced the show would resume in mid-September, without its picketing Guild staffers. Though Barrymore originally said she "owned" that choice, blowback and allegations of scabbing quickly sent her backtracking with an Insta-pology and a vow to halt production until the strike was over. On September 11, the show's initial first day back in production before Barrymore decided to pause it, White, Kinon, and Koe expressed their disappointment to THR and alleged that they heard about the talk show's return not from their higher-ups or colleagues, but from audience giveaways posted to social media.
"It is a bummer to hear that the show is going back because it sends a message that union writers are not valuable," White told the outlet while picketing the studio. "We deserve a fair contract, so we are here today outside." The trio kept it up for several days in September, holding up signs reading "Drew's News: Strikes" and "Honk if you [love] union labor."
White, Kinon, and Koe, as well as a spokesperson for The Drew Barrymore Show, all declined to comment on the latest THR story. Sources for the outlet say production is currently interviewing new writers in compliance with the WGA, a tight hiring timeline if I've ever heard of one. Should be an interesting season.