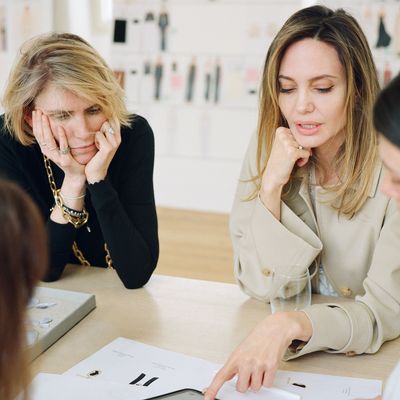 Atelier Jolie, the recently announced fashion passion project from Angelina Jolie, has unveiled its first collection: a collaboration with Chloé.
The line, designed by Jolie and recently departed Chloé creative director Gabriela Hearst, is rife with neutrals and basics: a tan camisole with a scalloped neckline, a black tailored blazer, a white suit vest, a long, dark velvet cloak. One garment, a white tank top, was inspired by an embroidered cotton dress Jolie wore as a child and wears, as a shirt, to this day. According to a press release from Chloé, the collection is created with at least 80 percent "lower-impact materials," deadstock and natural fabrics like organic silk, organic crepe de chine, and wool. It was also created in partnership with Akanjo, a World Fair Trade Organization that trains and promotes craftsmanship in Madagascar, as well as La Fabrique Nomade, a program focused on promoting refugee and migrant artisans in France.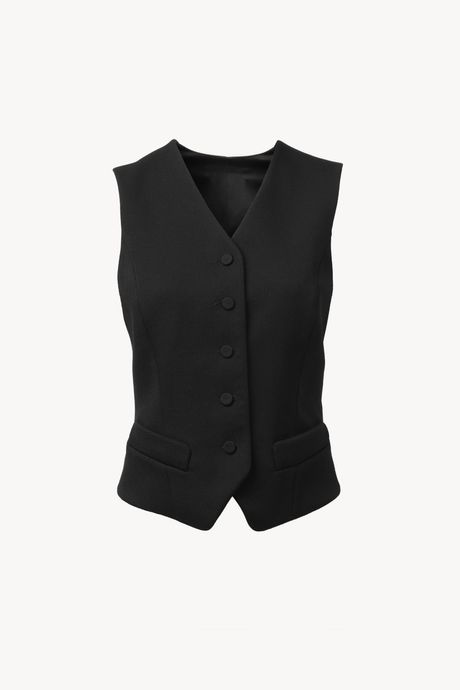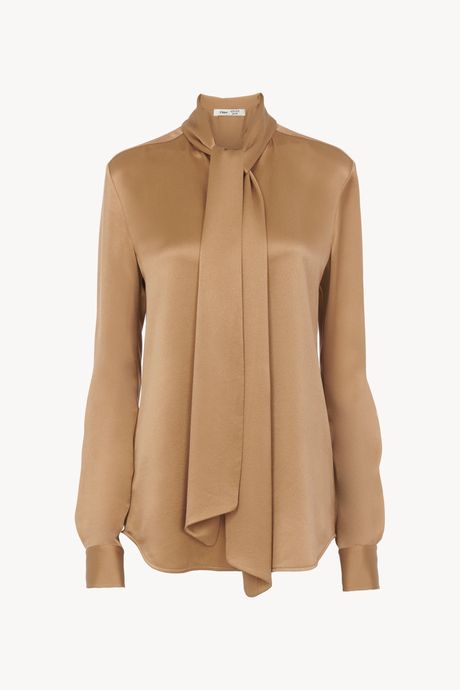 Jolie's intentions with the new atelier — which will be housed in the iconic 57 Great Jones, famously bought by Andy Warhol and later shared by Jean-Michel Basquiat — are fluid and intentionally loose. The actress and humanitarian told Vogue that the space will serve as a design workshop that couples "tailoring and upcycling services with a gallery space for local artisans and a café run in partnership with refugee organizations." Sounds like a lot to juggle, but we're into it.
While the brand hasn't shared a price point for garments at the moment, a spokesperson for Chloé told the Cut that the cost of each piece will include "a charitable component to support women and others." The Chloé x Atelier Jolie collection will be available at Chloé boutiques and online beginning January 2024.