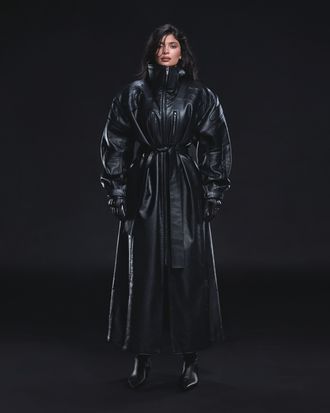 Does this world need another black trench coat? Definitely not. But don't tell that to Kylie Jenner.
On Tuesday, the multimillionaire and, as of late, haute couture aficionado took a page from the Phoebe Philo book of fashion marketing and teased what seems to be her forthcoming clothing brand on Instagram. Jenner posted a photo of herself seated on the ground in what looks like a black leather trench coat and red pumps with the caption "meet khy," tagging an Instagram handle with the same name. Mysterious!
The account has a single photo posted of Jenner standing, her back to the camera, in that same black trench coat and a link in the bio to khy.com, whose landing page prompts the user to sign up for "early access." The site houses no inklings on either the website or Instagram of what kind of clothing Jenner hopes to sell, its price point, or its sustainability practices, although, given Jenner's private-jet habit, it might be safe to assume the latter may not be addressed at all.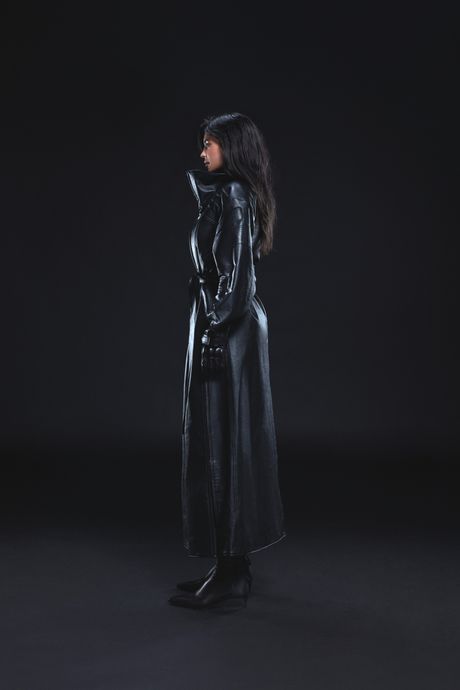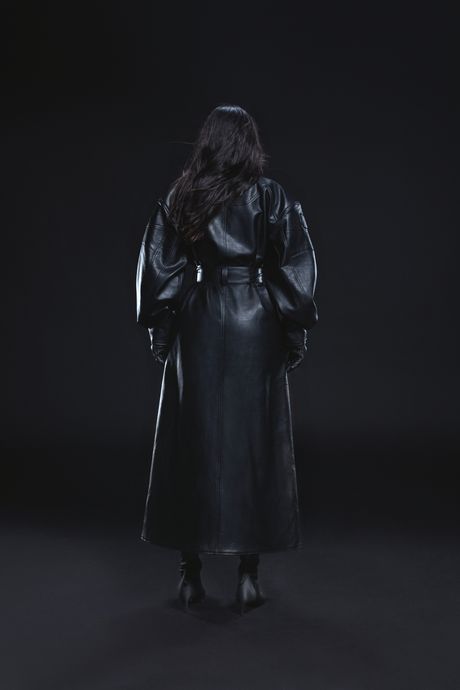 Since then, the Wall Street Journal has reported Jenner's brand is a team venture including co-founder, and mom to Kylie, Kris Jenner and Emma and Jens Grede, a couple also involved other Kardashian multibillion-dollar brands like Skims and Good American. According to a press release shared with the Cut, Jenner's first collection, created in collaboration with the brand Namilia, will feature items like "faux leather pants, coats, tops, and base layers," made up of "thirteen unique pieces priced between $48 and $198" and will be available in sizes ranging from XXS to 4X.
Jenner has positioned herself (in part thanks to momager Kris) on the peaks of the fashion world: front row and dressed for shows by fashion giants like Schiaparelli and Prada, serving as the poster girl for Acne Studios, and getting her pick of archival looks even fashion's biggest fans could only ever dream of even seeing in person. In a way, it makes sense her next capitalist venture lies within the realm of clothing, and hey, I guess we do need more female designers, right?