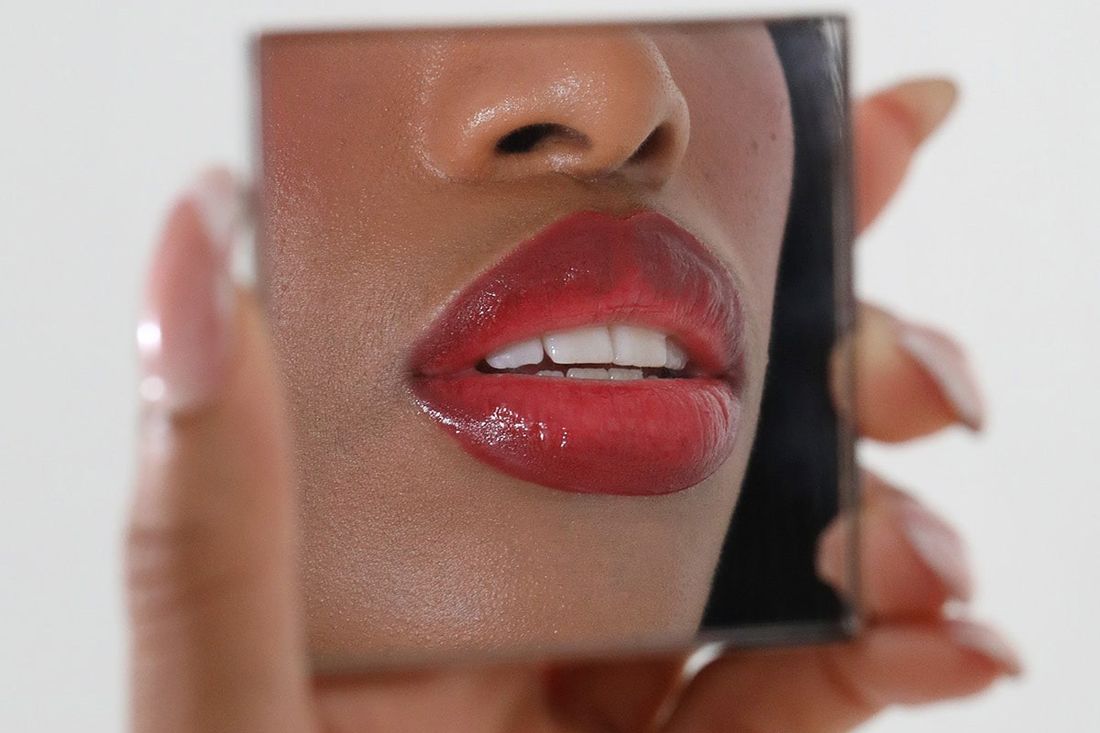 If you can look beyond the fact that it was just the 4th of July and pretend Daylight Saving Time hasn't totally wrecked your sleep schedule, then you're probably starting to ponder what to buy your friends and family for the holidays. Even better if you're surrounded by fellow beauty fanatics because the industry's hottest brands did not disappoint this season. Gift sets are dropping earlier than ever, restocks of previously sold out products have arrived, and limited edition shades are just begging for a spot in your loved ones' beauty bags.
Rather than shuffle through the smorgasbord of cute gift ideas (trust us, there is plenty to admire this year), why not snag a beauty gift that will make your giftee immediately whip out a phone and share it on their social media platform of choice? Cue the trending holiday soundtrack.
Crown Affair The Healthy Hair Set
Girlies in the know have Crown Affair stocked in their shower and bathroom at all times, so add the cult-favorite hair towel and leave-in conditioner to your bestie's hair-care lineup.
D.S. & DURGA Deluxe Box Set
Have you ever seen a cuter fragrance sampler than this box set? For a dose of chic downtown vibes, pick up this limited edition set for your closest fragrance fanatics.
Soft Services Smoothing Set
Run, don't walk, to pick up this always-in-demand body-care set before it sells out again. Your friends and family will thank you for their sinfully soft skin.
Revlon Illuminance Skin-Caring Foundation
There's no denying that we're in the golden age of foundation, but that doesn't mean you need to break the bank to achieve a flawless complexion. This illuminating formula is quickly becoming the foundation that every beauty girlie in the know is reaching for this season, so scoop up your friend's shade while you still can.
EADEM Sissongo Beauty Bag & Skincare Trio
A complete skin-care routine and a statement clutch that is destined for a night out dancing with your best buds? It doesn't get much better.
Victoria Beckham Beauty VB's Finishing Touch Collection
Posh Spice is back in the zeitgeist with her husband's recent documentary (although she arguably never left), and this luxe makeup kit contains everything your giftee needs to create the perfect sensual, smoky beauty look.
Santa Knows When You're Being A Bitch Eyeshadow Palette
From Too Faced founder Jerrod Blandino, this cheeky eye palette is guaranteed to garner some squeals of delight from your closest girlfriends.
Loewe Honeysuckle Scented Candle and Oregano Soap Gift Set
Considering that Loewe's creative director Jonathan Anderson just won the CFDA's International Award, this beyond chic candle and soap set is destined for your most fabulous friend's vanity.
Ami Colé Limited Edition Lip Treatment Oil Trio
After landing on the Oprah's legendary Favorite Things list for 2023, it's only a matter of time before this limited edition lip trio is sold out everywhere.
Dieux Skin Angels Only Bundle
If you don't already follow Dieux co-founder Charlotte Palermino on TikTok, your beauty guru friend certainly does. Gift the brand's essentials kit and be prepared for copious hugs.
HALF MAGIC Everyday Fierce Set
Makeup artist Donni Davy single-handedly revived colorful glitter makeup, and this eyeliner and lip gloss kit is an ideal gift for any fan's beauty collection.
REFY Red Collection
REFY's impossibly chic branding is all over Instagram these days, and this red kit has everything your friend needs to replicate that Parisian girl makeup look.
Flamingo Estate Roma Heirloom Tomato Hand Care Duo
Few fruits had a year quite like the humble tomato, and Flamingo Estate's hand-care set has elevated it to instant icon status.
Fenty Beauty Match Stix Color Adaptive Cheek + Lip Stick
A dual-purpose product that's been sold out for months, Rihanna's viral adaptive tint is restocked just in time for all your gifting needs.
Fara Homidi Essential Lip Compact
This isn't your grandmother's lip compact. Makeup artist Fara Homidi has changed the game with her whipped cream-to-powder color, and it's a must for any beauty girl's bag.
Pleasing The Hot Holiday Set
Harry Styles has made nail polish packaging cute enough to display on your coffee table, and the newest holiday set does not disappoint.
Glossier You. Two Ways
Glossier's You fragrance continues to smash sales records and for good reason — it's a delectable scent that deserves both a solid and eau de parfum version for your giftee's vanity.
Dyson Limited Edition Supersonic Hair Dryer in Ceramic Pop
The hair dryer to end all hair dryers, the Dyson Supersonic is simply the best, and a very generous beauty gift.
Rare Beauty Blush, Bronze, & Luminize Custom Set
Leave it to Selena Gomez to defy all expectations for celebrity beauty brands. Convince your friends and family with this three-piece makeup set to brighten and illuminate the skin.
Drunk Elephant Day Dazzle: The Morning Kit
Skin-care that can deliver a dewy, bronzed glow without the sun damage? This travel-friendly kit has everything your friends need to replicate those summer vacation vibes on the go.
Rhode The Rhode Kit
Help your giftee channel their inner Hailey Bieber — and her enviable glazed donut skin — with this Rhode essentials kit.
This advertising content was produced in collaboration between Vox Creative and our sponsor, without involvement from Vox Media editorial staff.